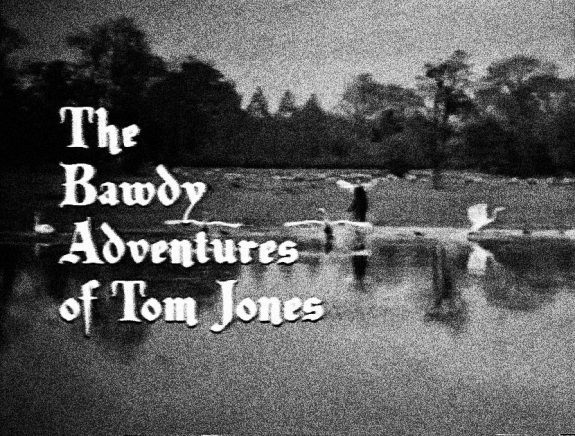 The Bawdy Adventures of Tom Jones film from 1976 is something a curiousity and a curious mixture of a film, one which positions the British countryside as a space for farce and romps in a very British Carry On film/seaside postcard kind of manner – in tone and plotting it is not all that far removed from say a period set Carry On film from a similar era.
Loosely inspired by the 18th century novel by Henry Fielding, it was directed by Cliff Owen, who also directed other 1970s British nudge-nudge-wink-wink comedy films, alongside the likes of an episode of The Avengers, The Vengeance of She, the first cinema outing for Steptoe and Son and numerous episodes of television series in the 1950s through to the 1970s.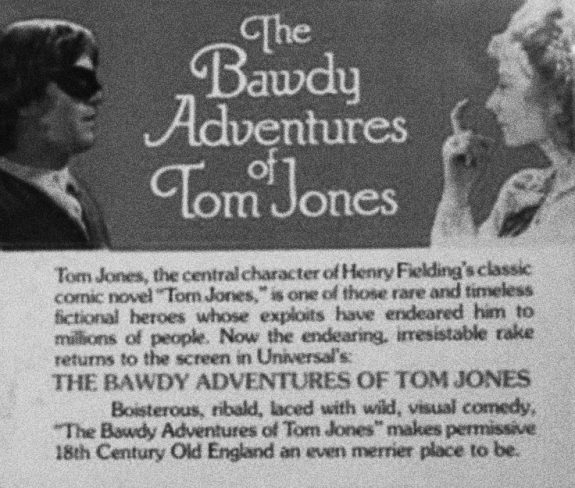 The plot involves Tom Jones who is a good-natured young man who was adopted by a country squire but who must run away from home when he is set up by his jealous cousin who is in competition with him over a romantic partner/potential wife. He has numerous misadventures in boudoirs, fields, country estates, high society and taverns, with him trying to maintain his devotion to true love in the face of his mishaps, setbacks and libidinous temptations, all of which he must maneuver his way through and around.
The cast is something of an A-Z of British talent from back when (and sometimes today): sometimes undead Psychomania biker Nicky Henson as Tom Jones, classic English sometimes cad Terry Thomas, Dad's Army leader Arthur Lowe, Georgia Howe and the perennial Joan Collins (who both coincidentally also appeared in 1973's British horror portmanteau film Tales That Witness Madness), the iconic Bond, Carry On and Hammer actress Madeline Smith and Murray Melvin – who was in the also iconic British new wave film A Taste of Honey, which the Bawdy Adventures also has another connection with…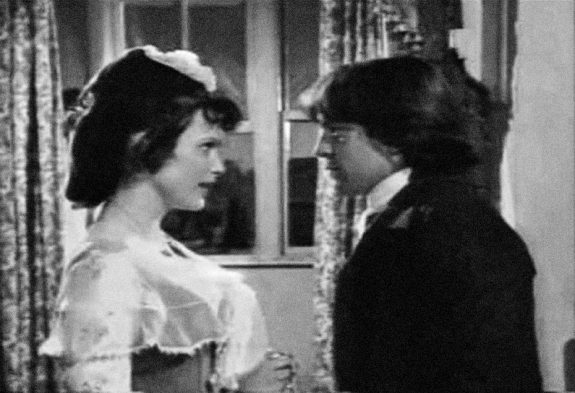 There was an earlier Tom Jones film in 1963 starring Albert Finney and directed by Tony Richardson – who also directed the likes of iconic British new wave films A Taste of Honey and The Loneliness of the Long Distance Runner. That Tom Jones was critically lauded, nominated for and won a number of Oscars and so on but a decade or so later the next cinematic incarnation of this good-natured Jack-the-Lad did not have quite the same critical reception or positioning.
Rather it loosely sits in amongst 1970s British-cinema-gone-to-seed sex and exploitation romps and comedies from the time but also seems to exist slightly to one side of such things, to have a certain layering or craftsmanship to it in comparison to some of 1970s British exploitation cinema.
Watching it is one of those "Hey? What is this?" kind of viewing experiences. Which I don't write in a dismissive manner, more just that it seems to straddle so many different areas and aspects of film, sometimes more or less all at once: just a few of those aspects include the way in which it is a period sex comedy/farce that sometimes here and there decides that it is a musical just for a moment or two, while alongside it's bed hopping/roll in the hay romp'n'farce aspects it also has an odd sort of innocence to it and almost seems to be harking back to earlier eras of film in its dealing with the course of true love.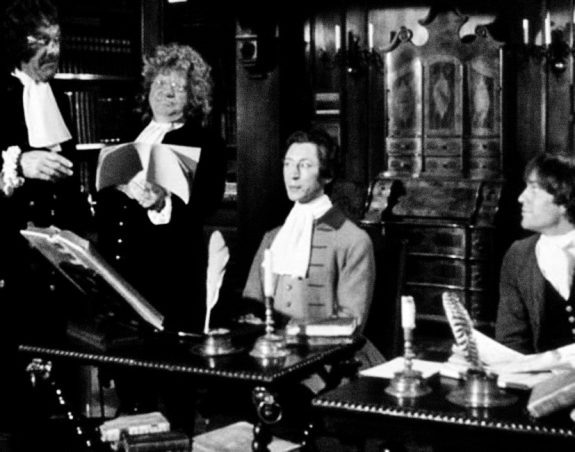 The film is somewhat lost to time. It was released on VHS only in America I think back in 1987, I assume as an attempt to hopefully connect with Joan Collins' success in American soap opera Dynasty. As far as I know it has never had another official home release, so it is now quite hard to find, although snippets of it can be found online…
Elsewhere:
The Bawdy Adventures of Tom Jones at IMDB
The trailer
Behind the scenes photographs