The Corn Mother novella, written by Stephen Prince, is a further exploration of the world, stories and dreamscapes of an imaginary near-mythical film, which first began on an album released with the same name in 2018.
The Corn Mother: Night Wraiths album, also by Stephen Prince, is both a soundtrack to accompany The Corn Mother novella and a standalone piece of work.
The novella and albums are explorations and relections "of the whispers that tumble forth from the corn mother's kingdom". A place and story where fact, fiction, reality and dreams blur into one:
1878: A villager is forced to flee from her home after rumours begin that she has cursed the crops. Her vengeful spirit, known as the corn mother, is said to visit those responsible in the night, bringing ill fortune and an all-encompassing sense of guilt.
1982: A film called The Corn Mother begins to be made. Although the plot is fictional, it closely resembles the story of the fleeing villager. The film is completed but never released, with all known copies disappearing after its production company collapses.
1984: A lifelong quest begins to find the near-mythical film.
2020: All mentions of The Corn Mother begin to disappear from the world, calling into question if the film ever existed.
"After the first The Corn Mother album was released I would find myself still thinking about the story of this 'imaginary film', wondering what had happened to particular characters connected to it and so on. It felt like a story that was unfinished and which continues to echo off into the dreamscapes of imagination. Those ongoing echoes resulted in The Corn Mother novella and The Corn Mother: Night Wraiths album." Stephen Prince

The novella and album will be released on 16th March 2020.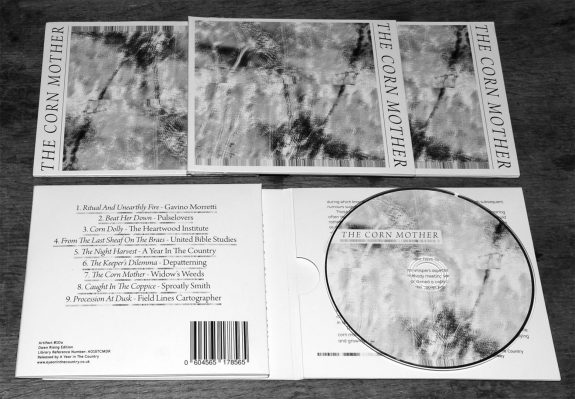 The Corn Mother album released in 2018 includes music by Gavino Morretti, Pulselovers, The Heartwood Institute, United Bible Studies, A Year In The Country, Widow's Weeds, Depatterning, Sproatly Smith and Field Lines Cartographer. It is available at the A Year In The Country Artifacts Shop and Bandcamp site.