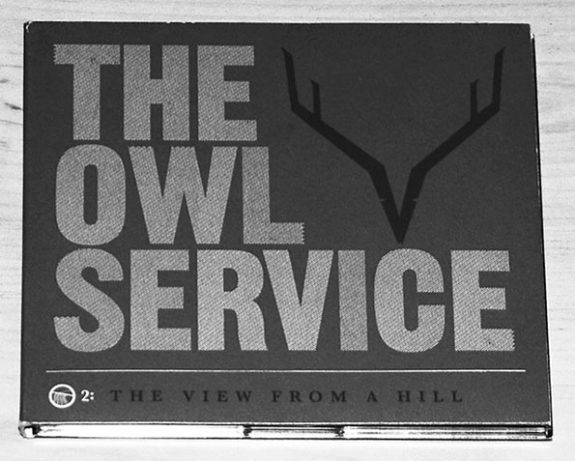 The View from a Hill by The Owl Service was one of the first albums I bought when the ideas and themes of what would become A Year In The Country first began to coalesce, alongside the "cosmic aquatic folklore" of Jane Weaver Septième Soeur's The Fallen by Watchbird, the enigmatic cut-ups of Broadcast and The Focus Group Investigate Witchcults of the Radio Age, and Gather in the Mushrooms, on which Bob Stanley curated British acid folk from the 1960s and 1970s.
The album revisits and reinterprets traditional folk music in a way that is very accessible but also it is not purely mainstream folk music, or as I said during the first year of A Year In The Country, it is an exploration of the patterns beneath the plough.
The album's title is in part inspired by M.R. James' short ghost story A View from a Hill, in which a historian borrows a pair of binoculars that have been bewitched in order to show objects which no longer exist. The story was adapted for television in 2005 as part of BBC Four's revival of the Ghost Story for Christmas series that was originally broadcast between 1971 and 1978. The series has included a number of adaptations of M. R. James' stories, and the original episodes have become ongoing hauntological / otherly pastoral reference points.
The Owl Service was formed by Steven Collins in 2006 and he has said that:
"Essentially what I was trying to do at the start was to somehow capture in sound the feel of some films and TV shows that had a major effect on me as a child – things which, for reasons I can't explain, have always evoked the same feeling in me as my favorite folk music. Films like The Wicker Man, Blood on Satan's Claw, and the Quatermass films, and also TV shows like Children of the Stones, The Stone Tape and the BBC's M.R. James adaptations."
In this sense it could be considered to have helped laid the pathways, or ploughed the furrows, for the current blooming of interest in wyrd folk / otherly pastoral culture, and where it intertwines with the parallel worlds and spectres of hauntology.
The original post published during the first year of A Year In The Country:
Day #30/365: The Owl Service – The View from a Hill