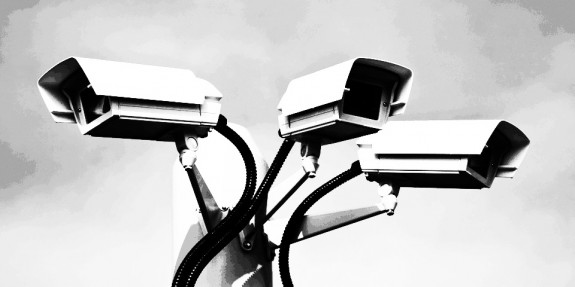 File under: Trails and Influences: Recent Explorations. Case #45/52.
Well, while I'm talking about The Devil's Eyeball (see Day #311/365) and continuing on in the vein of accidental art (see Days #278/365 and #281/365)…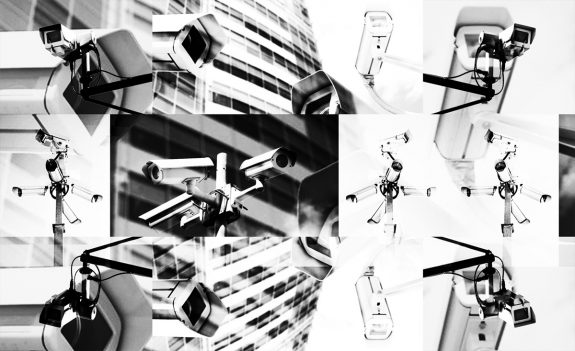 I was wandering through a country town the other day, using one of these modern-day cash procuring machines and I got to thinking about billboards and the lack of them in the countryside… and well, advertising in general.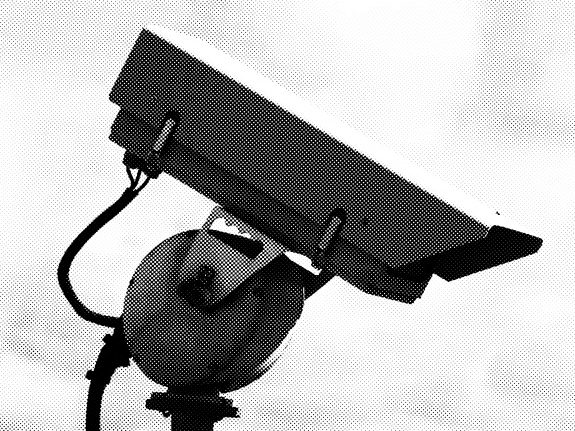 Apart from a handful of samizdat A4 posters for local events and lost pets, possibly a local noticeboard or two, there tends not to be a whole lot of such things in amongst the country shires. Not enough of a concentrated marketable to demographic perhaps but definitely something of a noticeable difference/divide between populous and wald areas of habitation…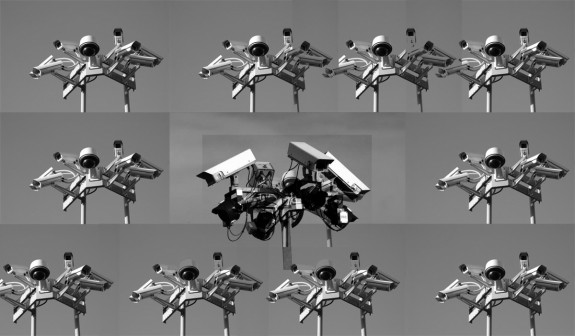 ..and then while I was waiting for this non-appendaged robot to issue forth my days currency, I looked up and thought "there aren't any/very few CCTV/surveillance cameras around these parts, not even one watching me interact with the aforementioned pecuniary droid"…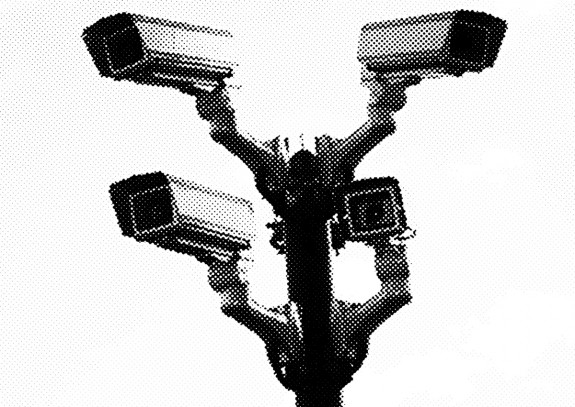 And it struck me by just how ubiquitous/normal the presence of such things has become and that often you don't even tend to notice their presence/absence…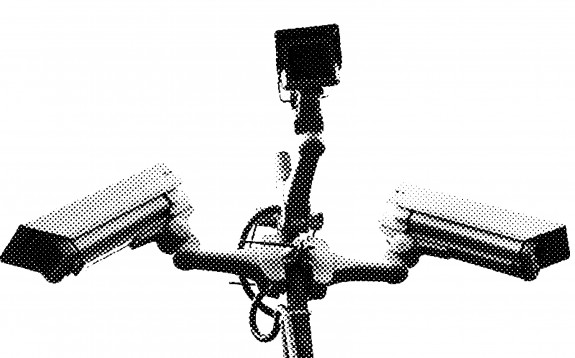 (I'm not really planning on having a rant about such things here but did I miss the election/s where part of the proposed manifestos was "We will quietly introduce robotic watchers across much of the land? That okay with you?").
Anyway, so then I went away and took it upon myself to carry out something of a study of these watchful electronic creatures…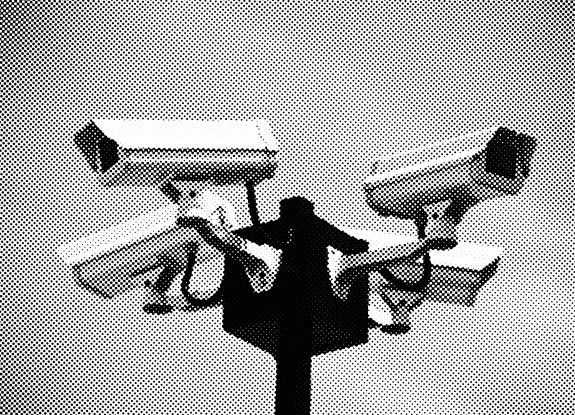 …and when I did have a closer gander, I was surprised by just how anthropomorphic they seem to be, in particular that they seemed to have tumbled from the dreams and fantasies of science fiction, sometimes recalling portrayals of John Wyndham's triffids in particular… and they do seem to genuinely be watching and maybe waiting…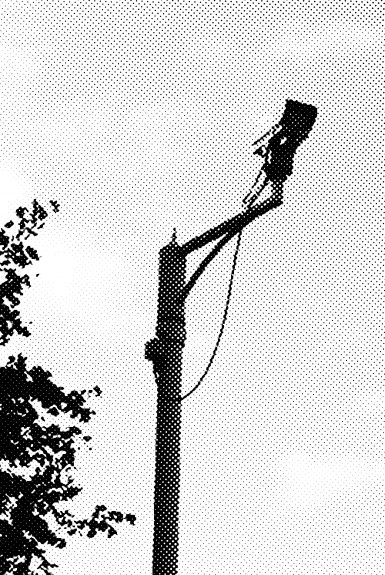 …there are niches in the web for perusing and collecting other often monoped street inhabitants, such as telegraph poles and pylons (again see Days #278/365 and #281/365) but not so many gathering places for images of these particular cyclopean creatures…
And so on this page I thought I'd take a moment to create a corner where one could study these particular eyes below the sky…