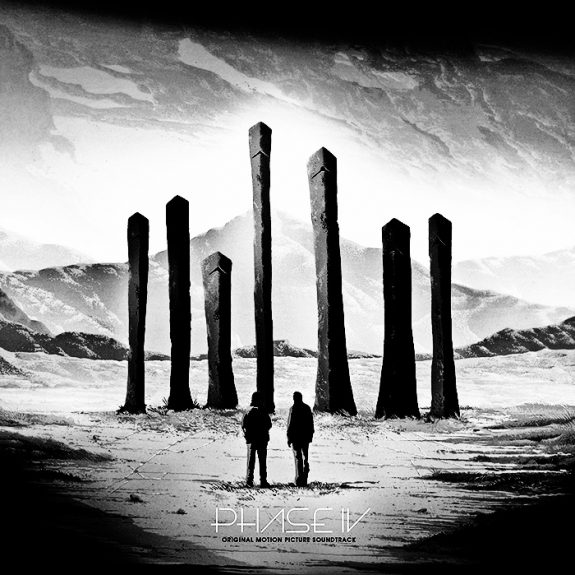 File Under: Trails And Influences / Year 2 wanderings
(As an aside it's curious how often the word lost, its variations and related themes arise and appear around these parts…)
It's a (further) curious thing the (relatively) recent arrival of the modern day shellac encasement of the soundtrack to Phase IV.
It takes one of the iconic images from the film and stamps it in a yet further indelible manner on the memory; this particular image tends to lead one to think of the film as a more overtly star-visitor traditionally fantastical sci-fi tale.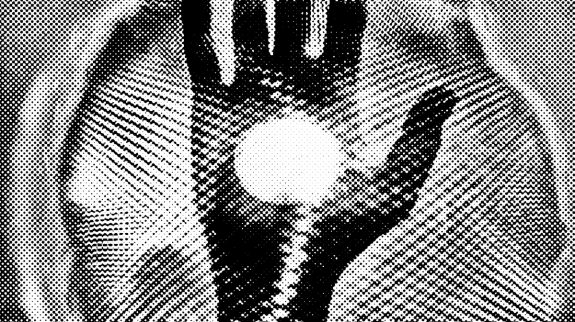 Phase IV, although in many ways fantastical in premise, as a cinematic piece of work and in its officially released form is actually quite a low key, almost downbeat, piece of near realism (well, as near to realism as you can get with its premise). Slightly documentary-esque in a way.
(As a further-further aside and to quote myself, the premise is "Two scientists and one young lady they rescue are held hostage in a desert research facility by ants who seem to have gained some form of collective consciousness and higher intelligence.")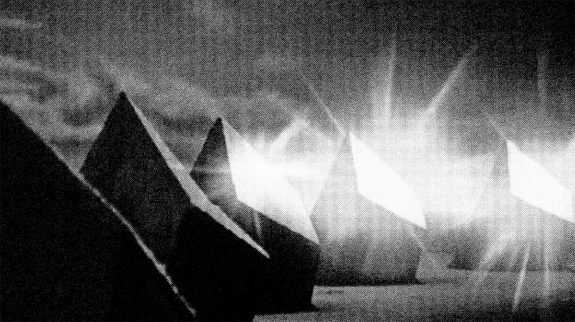 But then this is a particular exercise in celluloid story telling that is full of such contrasts in imagery and tone; the day-to-day struggle of the scientists and companion against an intermittent backdrop of almost cosmic science fiction imagery and structures.
Well, until it's lost-found-now-quite-around ending, wherein all such strands dissolve into one of out there, out where imagery.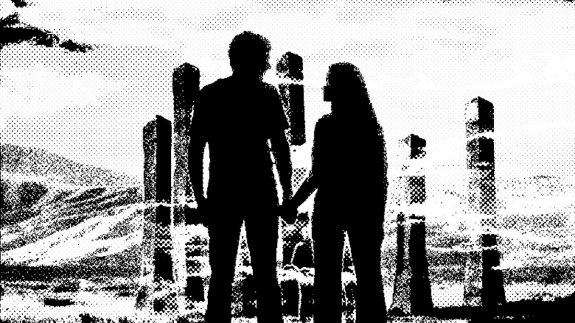 On a happy note, the film has had a recent(ish) brush and scrub-up courtesy of Olive Films.
Though to keep the general balance of things, while the soundtrack has been encased and sent out into the world, the film's long once-lost ending still avoids a widely available official envoying. Darned and tish.
Earlier phases around these parts here.