File Under: Trails And Influences / Year 2 wanderings
If I was to draw a line back from A Year In The Country to early(ish) discoverings of a more experimental form of pastoralism… well, on the way to the likes of Bagpuss/Smallfilms and Camberwick Green I expect I would have to mark a spot on said line and stop for a cup of tea to consider the work and interweavings of Kate Bush.
When I first started to more widely culturally wander out into the world her work was a particular pointer or point of interest…
…and the flickering accompaniment for/melodic telling of Cloudbusting was an early(ish) point when those wanderings began to coincide with a wish to discover and connect the stories that lay behind and between such things.
These were days prior to the ubiquity of ease of access to knowledge, no mater how arcane, of those stories via the ease of flow of zeroes and ones through the ether…
Along which lines I knew a little about Peter Reich's A Book Of Dreams; mainly just that the song and its flickering accompaniment were inspired by it (and of which they create a particularly cinematic 417 tickings of the clock epic miniature fiction).
In said accompaniment Ms Kate Bush's character, in a breaking of the fourth wall/metafictional manner pulls A Book Of Dreams from the pocket of her fictional father while they are on a hilltop and about to operate his Victorian speculative fiction-esque cloud producing device…
…for many years afterwards this book and its story seemed to have become for myself a semi-investigated, almost mythological thing.
By osmosis rather than consciously looking it up I seemed to come to know that A Book Of Dreams was the biographical story of a childhood spent in the world of an exceedingly non-conventional scientist/psychologist – the cloudbuster/creator in Cloudbusting – but did not really know all that much more.
For a long time the book was particularly rare or at least I thought it was. Again, this was prior to ether related ubiquitous access to both knowledge or related artifiacts.
Published originally in 1973 (that year again), 1974 and a rebinding over the seas in the years after Cloudbusting was sent out into the world, I expect its status as a Kate Bush connected artefact kept its pecuniary value out of my reach even once ether dissemination of such older artifacts arose.
Recently(ish) it has been sent out into the world anew and in a fresh binding but I seemed to still want what I thought of as the original, the one Ms Kate Bush pulled from her fictional father's pocket…
That new binding builds upon the layers of the story: of a life lived and then fictionally partially re-imagined via the aforementioned melodic retelling and its flickering accompaniment; the vessel that story was earlier sent forth in reappearing in that retelling; its new encasement post that re-imagining featuring imagery from the flickering accompaniment and a sense of a life travelled further along via a new introduction and perspective on the story; a lionheart-ess ending her series of returns to a stage of the nation with the melodic re-imagining and then finally (for the moment) a further rebinding which also draws from the speculative fiction Victoriana mechanism from the flickering re-imagining and indeed a life travelled further along again via a further introduction to the further introduction of a life travelled (I think at this point I should probably stop for that aforementioned cup of tea for a moment)…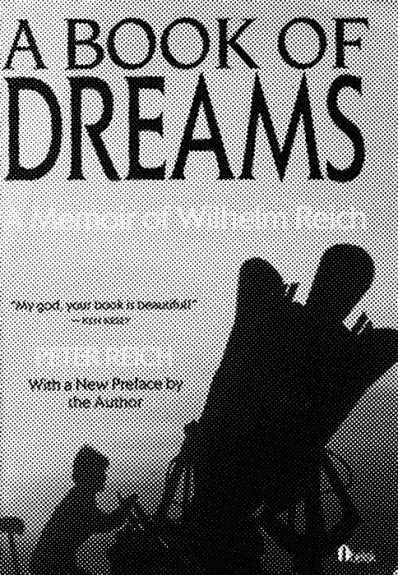 Interestingly and as a further layering, Cloudbusting appeared at some kind of peak of interest and expenditure on flickering accompaniments to/for the encasement and envoying of popular music and also of Wicked Witch Of The West (M.H.T.) monetarism and abandonment of non-materialism…
…but on a re-reading of the Poly-Albion/Gone To Earth section of one of A Year In The Country's particular touchstones, Rob Young's Electric Eden, wherein he considers the work of such pop-dreamers as Ms Kate Bush and Misters Sylvian, Hollis and Cope I discovered/rediscovered notes on A Book Of Dreams and came across this gathering of words and possible call to arms:
"…the spell was not entirely broken. In the changed, materialistic Britain of the 1980s, the ideas about myth and magic, memorial landscapes and nostalgia for a lost golden age were banished to internal exile, but scattered links of the silver chain glinted in the output of certain unconventional pop musicians…"
Hmmm. Pop guarding some sense of the wald, whether literally or as part of a continuum mindset that could at least consider an equitable distribution of ruby slippers (for walks that may be contemplated down different pathways than those of then popular processions/the allowance of other hopes and dreams)? Tip of the hat to that.
…not so long ago the 1974 homeground binding of this particular story appeared to arrive through my letterbox but curiously after many years of occasionally mentally picking up and considering it as an out of reach/story-laden artifact I don't seem in any particular rush to read it.
Maybe I don't wish to break my own history, stories, magic and layering that have taken place over the years in connection with it…
…well, not just yet indeed.
Peruse the most recently sent forth binding and an edited selection of it's layered introductions here, flickering accompaniments here, secret gardens, stepping under the ivy and related cinematic flickerings around these parts here and here.