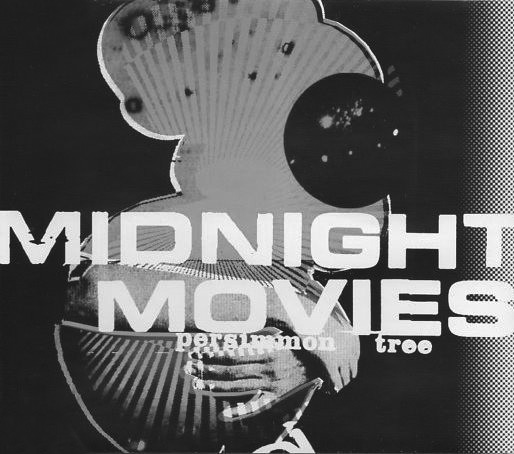 File Under: Trails And Influences / Year 2 wanderings
I was recently sorting out and re-ordering the piles of less corporeal, zeros and ones MP3 stores of music that had begun to gather digital dust around these parts over the years, when I accidentally came across Midnight Movies.
Something of a (re)find indeed.
The single I came across was Persimmon Tree from 2004 (b/w Just To Play).
I have no idea how I found their work back when, although thinking of the year it was before quite such internet/streaming etc ubiquity of music and that it was either via the promotional items and discs that used to be sent to me when I was "spinning the platters that matter" once upon a time or possibly via the racks of such things that you could buy for pocket money prices in second hand shops.
(CD singles and their promos. That takes me back. It's a fair while since I saw a newly released CD single, let alone in a mainstream, high street shop as they once were or a row of used/sold-on promos that back when I seemed to spend a fair amount of time flipping through).
How to describe Midnight Movies? Well, although having their own character, if you should appreciate the sort of avant-pop of the likes of Broadcast or Death And Vanilla, you may find much to enjoy here.
Melodic, accessibly experimental/exploratory and in some ways seeming to refer back to a previous hazily defined time or era, without being retro or a retreading (psych might be a good word to use around this point).
A touch of Nico maybe, that icy aloofness or distance without being cold or unfeeling.

When I (re)found Persimmon Tree, I was rather taken by the single and when I looked them up in the ether I discovered that the artwork was by a certain House@Intro (Mr Julian House of Ghost Box Records). I may have seen that back when, it may have been why I bought it (if I did indeed buy it) but memory fails me…
The associated design work is very House-like, it is strongly stamped with his auteur-ist collaged design technique, which to quote myself "…often seems to make use of geometric shapes and patterns to invoke a particular kind of otherlyness, to allow a momentary stepping elsewhere…".
Mr House also created the artwork for the self-titled Midnight Movies album of around the same time (and looking at it probably the single Mirage), which also feature similar use of such elements/design.

The video to later single Patient Eye/Golden Hair seems to indolently channel a mixture of Hammer Horror-esque gothic Victoriana, the gloss and glamour of the back then style press and say the polished follk horror/preternatural style in elements of the television series The Living And The Dead… filtered via the crumbling, textured, shadowed, faded grandeur imagery of Deborah Turbeville…
That crumbling, textured, Deborah Turbeville-esque style can also be found in some of the photographs of the band that appeared in the actual style press back when.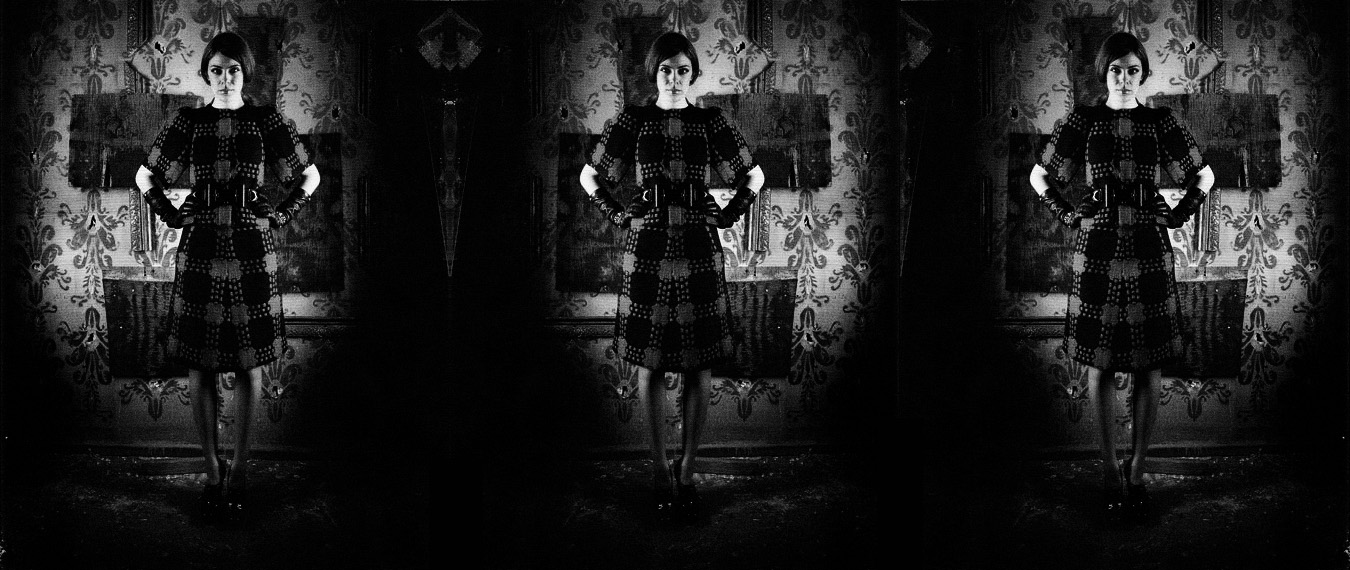 Anyways, Midnight Movies and Just To Play – a rather pleasant (re)stumbling upon.
Peruse the encasements of Midnight Movie here. Flickerings here. Further traces amongst the social ether here.
Previous intertwined wanderings around these parts:
A wander through crumbling textures / Stepping through into… Berberian Sound Studio / Films within films… / The worlds created by an otherly geometry / Broadcast; constellators and artifacts / The Duke Of Burgundy and Mesmerisation…