"Once Upon a Time in 2012 there was an event called Weirdlore, which could well in future years have come to be known and referred to as a focal point for a new wave of what has variously been called acid, psych, underground or wyrd folk."

"The phrase weirdlore was coined by Ian Anderson of fRoots magazine,
who organised this event, as a name for the one-day gathering and also as a possible genre title for such things.
There have been quite a few different genre titles attached to this area of music but none has ever really fully stuck or come to fully define or delineate a loose grouping of music that draws from various strands of folk music, culture and traditions, while also often being exploratory and/or underground in nature and audience.
Unfortunately said event was cancelled. Apparently there was a lot of enthusiasm for it but this did not translate into actual ticket sales."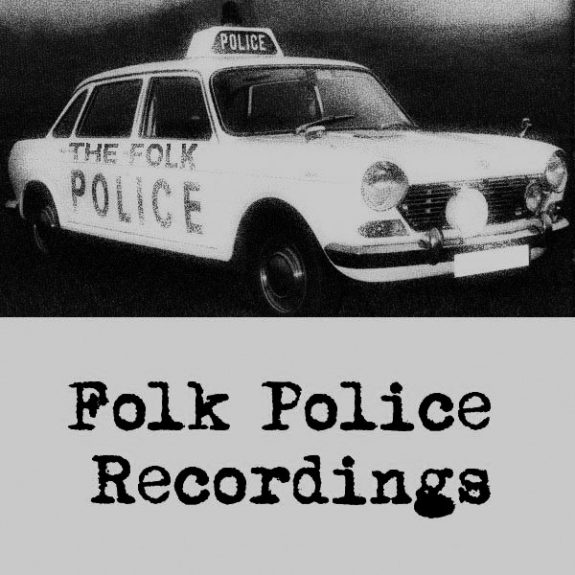 "However, an accompanying compilation album called Weirdlore was still released in 2012 by the no longer-operating Folk Police Recordings. Folk Police Recordings was a Manchester-based record label that was active from 2010-2013 and was a home for work that took folk music as its starting point but which wandered off down its own paths (while still generally keeping an eye cast towards its roots)."
"Their releases included work by amongst others Sproatly Smith, The Woodbine & Ivy Band, The Owl Service, Harp and a Monkey and Lisa Knapp as well as an album by Frugal Puritan which was alleged to have been a recording of lost Christian acid folk (please note the "allegedly" as this may in fact have been a project created and imagined in contemporary times)."

"Folk Police Records could be seen to be one of a number of record labels and music orientated projects which to various degrees have worked in and released left-of-centre, exploratory folk and related work and/or work related to the flipsides and undercurrents of pastoralism and the land.
Along which lines are included amongst others Deserted Village, Was Ist Das?, Hood Faire, Patterned Air Recordings, Front & Follow, Caught By The River's Rivertones, Stone Tape Records, Clay Pipe Music, The Geography Trip, Folklore Tapes, Rif Mountain and A Year In The Country itself."
"The Weirdlore album is, as was the intended event, a snapshot of things musically weirdloric and includes tracks by performers whose work was released separately by Folk Police Recordings and others and included songs by Telling The Bees, Emily Portman, Rapunzel & Sedayne, Nancy Wallace, Pamela Wyn Shannon, Katie Rose, The False Beards, Foxpockets, Boxcar Aldous Huxley, The Straw Bear Band, Starless & Bible Black, Alasdair Roberts, Corncrow, Rosalind Brady, The Witches with Kate Denny, Harp and a Monkey and Wyrdstone.
Aside from the music the album is also well worth a peruse in part for the accompanying text by Ian Anderson, written with Weirdlore still a month away and not yet cancelled. In it he rather presciently describes the album as "celebrating a day which has yet to happen and a genre that quite conceivably doesn't exist."
A particular standout track is Sproatly Smith's version of traditional folk song "Rosebud in June", which was described by website The Gaping Silence as being:
'…like something from The Wicker Man, if The Wicker Man had been a 1960s children's TV series about time travel.'
Which sums up the song and the atmosphere it creates rather well; otherworldly, transportative, dreamscape acid or psych folk."
"Sproatly Smith were described by fRoots magazine as "the mystery flagship band of the new wave of weirdlore" and in keeping with that sense of mystery, for a while there did not seem to be any photographs of them online.
On the Folk Police Recordings released Minstrels Grave album from 2012 by Sproatly Smith two songs in particular stand out: "Blackthorn Winter" which manages to be shimmeringly stark, dark and beautiful all at once and "The Blue Flame", which while gentler conjures visions of a land rolling away just out of sight of the mind's eye."
"Another recording of Sproatly Smith's which is particularly appealing is a split seven-inch single with fellow Folk Police Recordings released performers The Woodbine & Ivy band on Static Caravan, released in 2012. On this release they both covered the traditional and evocatively erotic and unblushing song "Gently Johnny" which was reinterpreted by Paul Giovanni for The Wicker Man's soundtrack in 1973…
Sproatly Smith's version has a lilting gentleness to it that does not belie its salaciousness, while The Woodbine & Ivy Band's has a graceful delicateness that is all English Rose and soft wantonness with just a hint and twang of dustbowls across the sea here and there.
Music such as this builds visions of pastoral otherliness, taking the roots of folk and late 1960s and early 1970s acid or psych folk music and quietly wandering somewhere new."
"Within Weirdlore's album packaging there is an extended piece of writing by Jeanette Leech who is the author of the book Seasons They Change: The Story of Acid and Psychedelic Folk (2010), which to quote the back cover "tells the story of the birth, death, and resurrection of acid and psychedelic folk". Which it does indeed do, dropping a trail of breadcrumbs largely chronologically through that particular story…"
"Seasons They Change is one of only a small handful of books that focus on such or interconnected areas, which includes Rob Young's Electric Eden (2011), Shindig magazine's Witches Hats and Painted Chariots (2013), The Electric Muse: The Story of Folk into Rock (1975) and Dave Thompson's Seance at Syd's (2015) which loosely groups contemporary acid folk with, amongst other areas of music, psych and space rock."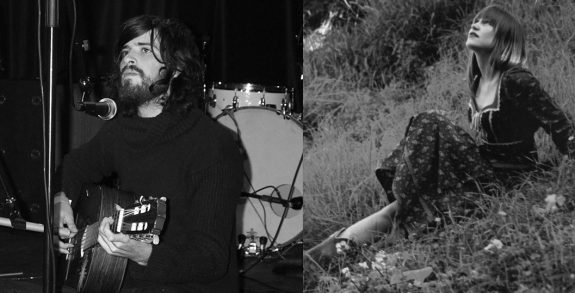 "Seasons They Change draws connecting lines of history between everything from 1960s psychedelic folk to the 2000s arrival of freak folk such as Devendra Banhart and Joanna Newsom via the apocalyptic underground folk of Current 93 and the world of privately pressed folk music."
"Some of those featured appear on the compilation Early Morning Hush: Notes From the Folk Underground 1969-76, released in 2006 and compiled by musician and writer Bob Stanley, which included privately pressed folk amongst its tracks.
Along with its companion album Gather in the Mushrooms from 20042 it presented folk music that was a far sweeter and stranger set of concoctions than anything that springs to mind under the label of folk before, which is a description that could well be applied to much of privately pressed folk from the later 1960s and 1970s."
"The Early Morning Hush album features songs that were originally released via private pressing by Stone Angel on their eponymous album from 1975 and Shide & Acorn from their 1971 album Under the Tree, of which just 99 copies were pressed.
The album also includes a track by Midwinter (who later evolved into Stone Angel) that was part of a set of recordings from 1973 that were not released until 1994."
"Other privately pressed folk from the time includes the eponymously titled Caedmon album from 1978 and the album A Midsummer Night's Dream from 1971 by Oberon, which as with Under the Tree was originally pressed in an edition of just 99 copies.
There is a mixture of the lost and found, the strange and familiar to such music which is possibly a result of it springing from earlier traditional music while progressing and exploring elsewhere."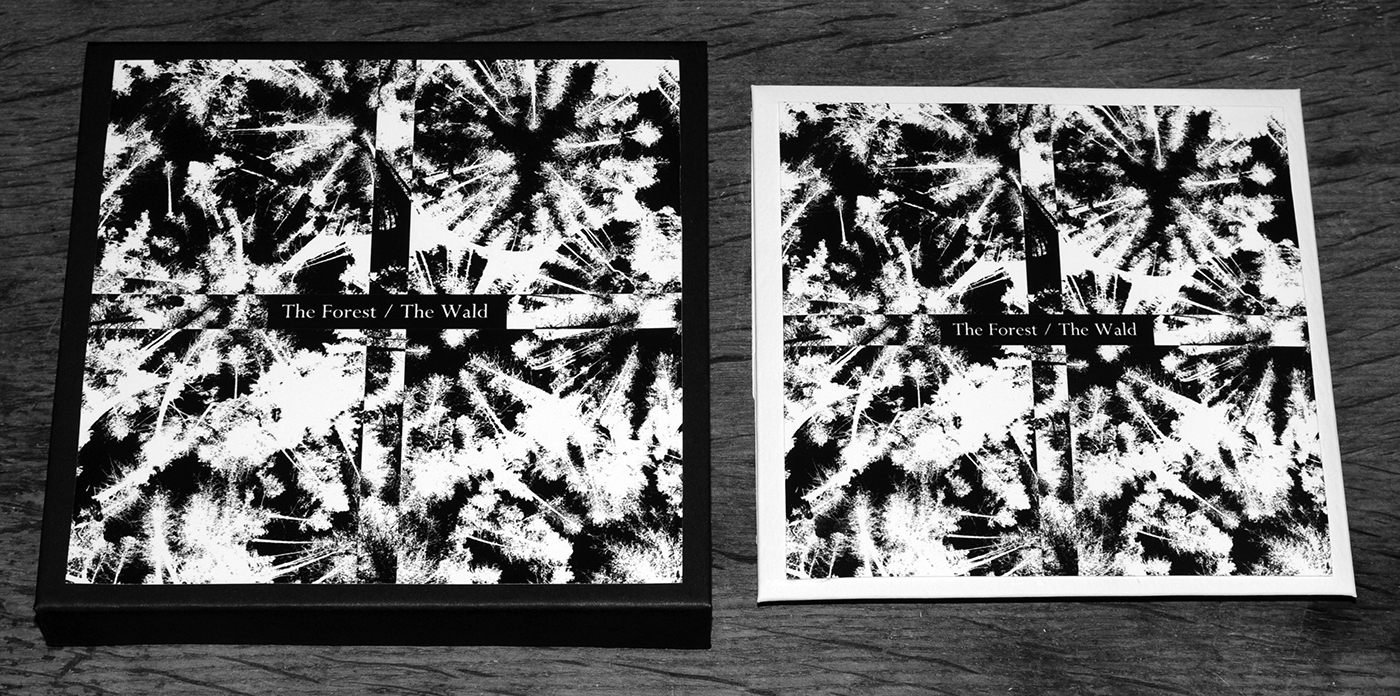 "When John Coulthart was discussing at his Feuilleton website the A Year In The Country-released themed compilation album The Forest/The Wald from 2016, which in part contained music that could be seen as a continuum of the experimentations of the acid or psych folk found on such private pressings, he said that it is:
"…a response to British folk traditions that acknowledges the history without seeming beholden to it."
Which could also be a way to describe both the likes of Midwinter and Shide & Acorn or the contemporary visitings and revisitings of traditional folksongs and acid or psych folk by Sproatly Smith (whose work is featured on The Forest/The Wald)."
Online images to accompany Chapter 47 of the A Year In The Country: Wandering Through Spectral Fields book, alongside some text extracts from the chapter:
Details of the A Year In The Country: Wandering Through Spectral Fields book and the collection of its accompanying online images can be found at the Book's Page, which will be added to throughout the year.