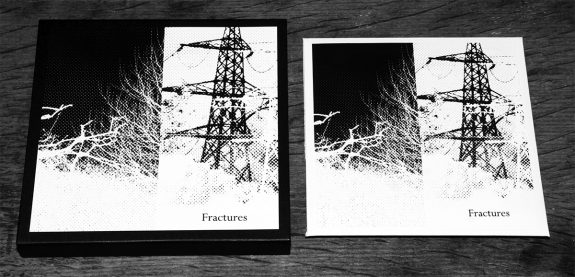 "A Year In The Country has often meandered over to the year 1973 and the culture that was produced around that time, and this has been reflected and explored, both in posts at the main website and a related album release.
When perusing culture later than this particular year it is often the case that something in its spirit or atmosphere represents a move towards a sea change in society and the associated political, social and economic realignment…
In 2016 as part of A Year In The Country, the themed conceptual compilation album Fractures was released, which took as its inspiration 1973 as a particular cultural and historical juncture and explored related themes.
In the album sleeve notes, some notable events and cultural productions were then listed, which are gathered below, together with other appropriate points of interest from 1973 which were originally included in a related post on the A Year In The Country website.
Together they form a dybbuk's or devil's dozen (ie. 13) of those junctures and signifiers and provide a glimpse into part of the character of that point in time which was undoubtedly an era of schism."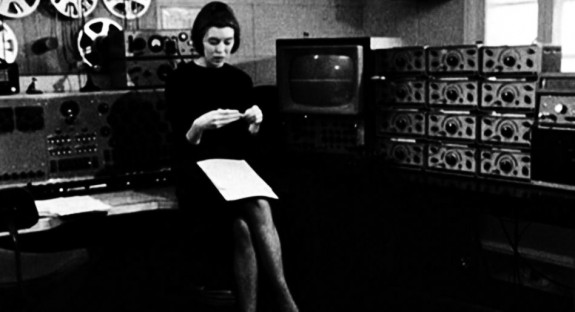 "1) Electronic music innovator and pioneer Delia Derbyshire left The BBC and the BBC Radiophonic Workshop: she deliberated later that around then "the world went out of time with itself ".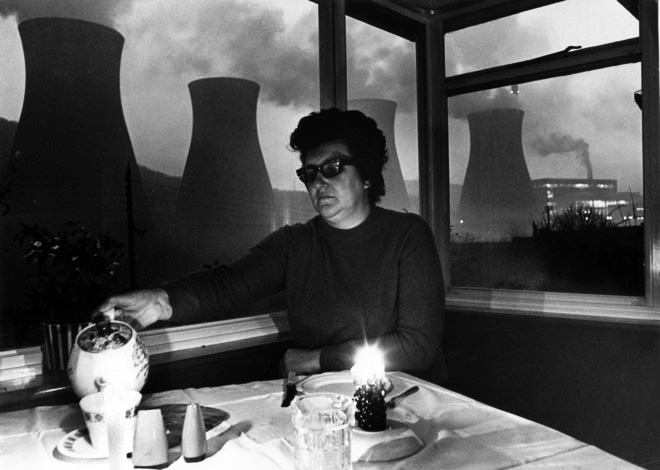 "2) Electricity blackouts in the UK: these were due to industrial conflicts and the resulting restrictions on power production, with a state of emergency and the three day working week being declared by the then-government in order to attempt to conserve energy supplies."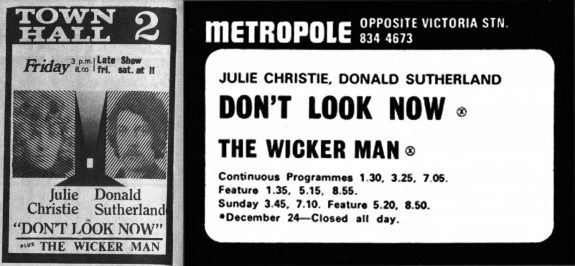 "3) The Wicker Man film was released: quite possibly the touchstone for all things interconnected to A Year In The Country, explorations of an otherly Albion and the flipside or undercurrents of folkloric culture."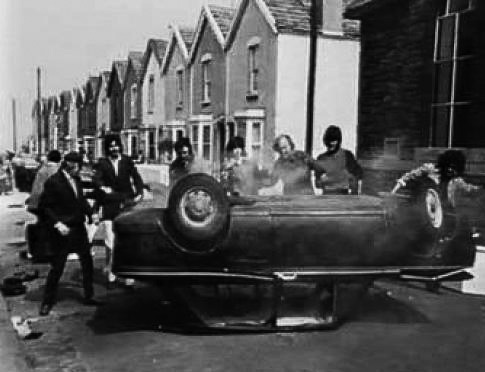 "4) The Changes children's television series was recorded but remained unreleased: its plot concerns a world that has undergone a form of induced psychosis, resulting in the rejecting and destroying of all modern technology…"
"5) Richard Mabey's The Unofficial Countryside book was published: an early and influential study of transitional/liminal edgeland spaces and where the city meets nature."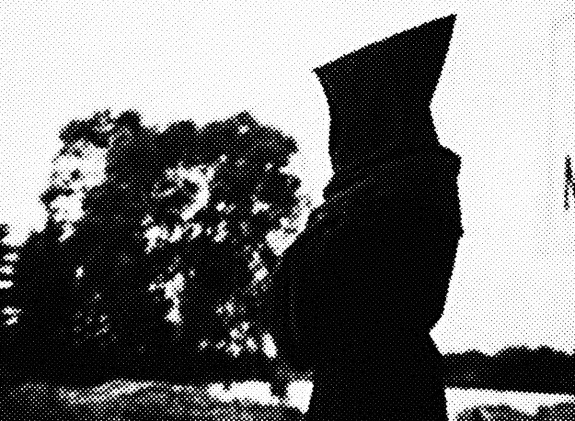 "6) The Spirit of Dark and Lonely Water was released: probably the definitive hauntological public information film – all scattered debris, a ghostly black-clad figure and the distinctively chilling voice of Donald Pleasance in a film intended to warn children of the dangers of careless or foolhardy behaviour near water but which had the effect of traumatising considerable swathes of its viewers."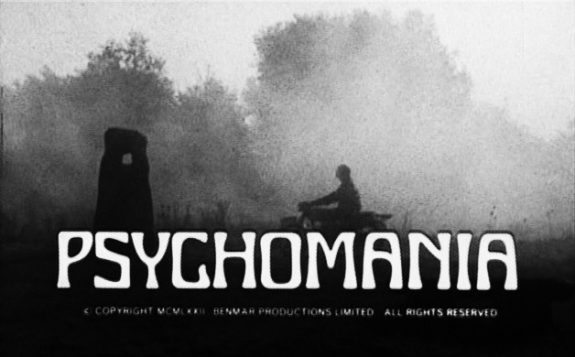 "7) Psychomania film was released: Nicky Henson stars as the leader of a gang of returned from the grave zombie motorcyclers who terrorise the locals in rural and small town 1970s Britain.
This is a curiously British, low key and understated take on biker and other myths that seems far removed from say the often glamorous cinematic presentations of American biker culture…"
"8) Sometime Fairport Convention and Trader Horne member Judy Dyble stepped back from making music; her departure from music could well be filed alongside that of Delia Derbyshire's and for a number of years she would become one of the lost voices of British exploratory folk music from the later 1960s and earlier 1970s, alongside the likes of Vashti Bunyan and Shelagh Macdonald."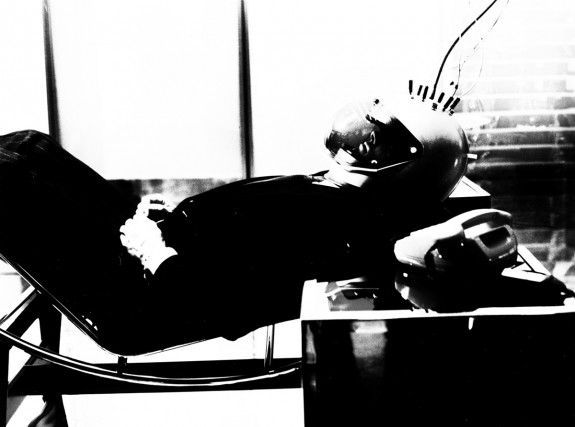 "9) The Michael Fassbinder-directed German television series World on a Wire was released; this was a rather prescient representation of virtual reality and also in the world it created went curiously against the grain of more gritty, murky atmospheres which were often prevalent in films and television of the time."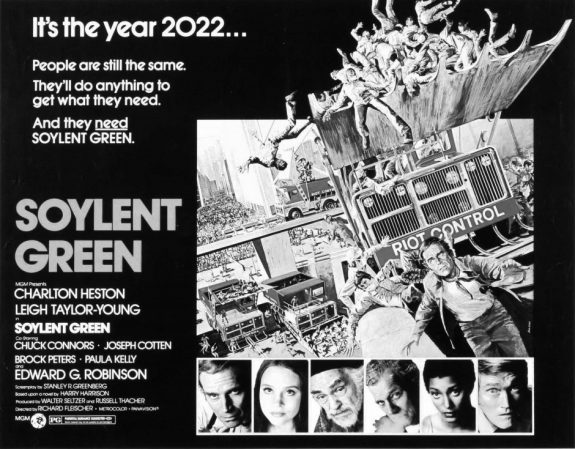 "10) The film Soylent Green was released: this was part of a film mini-genre of ecology and resources having gone to heck in a hand-basket which was prevalent in the 1970s."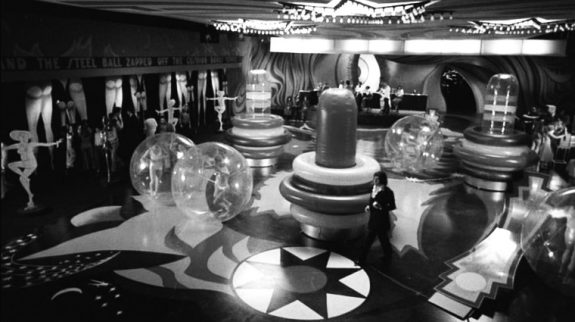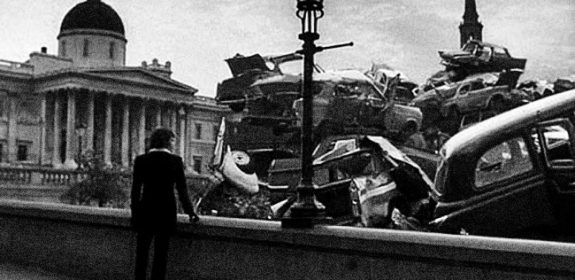 "11) The Final Programme film was released: it is mentioned previously about films released prior to 1973 often seeming as though they still contained elements of 1960s psych/mod sharpness: however, this is something of a cuckoo in the nest…
..the film shows decadence having tipped over into darkness as was often the way with culture from around 1973…
…it also seems to connect more directly with 1960s culture, particularly in terms of its dandified, frilly shirted, counter-cultural anti-hero and pop-art-esque giant-sized pinball table set."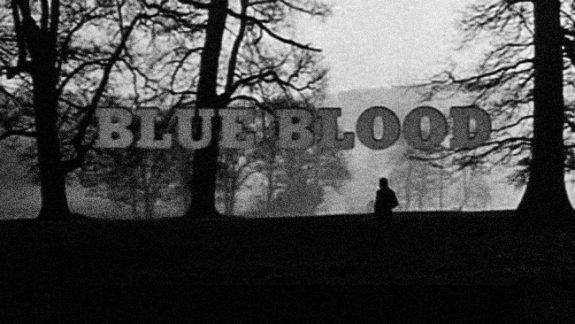 "12) Blue Blood film was released: the plot involves a debauched young aristocrat who entrusts the running of his estate to his butler, played by a glowering Oliver Reed, who begins to control and dominate his master and appears to possibly have demonic intent.
The film shares some similar territory to the corrupt, insular decadence of the 1970 film Performance (and maybe a touch of 1963's The Servant in the way that power balances blur and tip between master and servant).
Who knows if this particular celluloid story would be made today? "Unsettling" and "troubling" are words that come to mind."