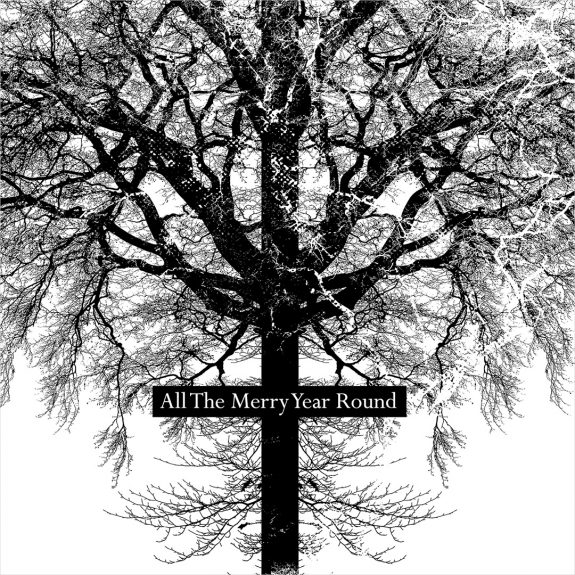 Artifact #6a
Pre-order 7th November 2017. Release date 28th November 2017.
All The Merry Year Round is an exploration of an alternative or otherly calendar that considers how traditional folklore and its tales now sit alongside and sometimes intertwine with cultural or media based folklore; stories we discover, treasure, are informed and inspired by but which are found, transmitted and passed down via television, film and technology rather than through local history and the ritual celebrations of the more longstanding folkloric calendar.
However, just as with their forebears there is a ritualistic nature to these modern-day reveries whereby communal or solitary seances are undertaken when stepping into such tales via flickering darkened rooms lit by screens, although their enclosed nature is in contrast to more public traditional folklore rituals.
Accompanying which with the passing of time some televisual and cinematic stories continue or begin to resonate as they gain new layers of meaning and myth; cultural folklore that has come to express and explore an otherly Albion, becoming a flipside to traditional folklore tales and sharing with them a rootwork that is deeply embedded in the land.
In amongst All The Merry Year Round can be found wanderings down such interwoven pathways, travelling alongside straw bear and cathode ray summonings alike.
Featuring:
United Bible Studies
Circle/Temple (Dom Cooper of Bare Bones and Rif Mountain)
Magpahi
Cosmic Neighbourhood
Field Lines Cartographer
Polypores
A Year In The Country
Sproatly Smith
Pulselovers
The Hare And The Moon & Jo Lepine (The Owl Service)
Time Attendant
The Séance (Pete Wiggs of Saint Etienne and James Papademetrie).
Will be available via our Artifacts Shop and Bandcamp.
(File Post Under: Encasements / Artifacts – Artifact #6a)