Revisitation #1.
Audiological exploration by Grey Frequency from the album Immersion.
I have something of a soft spot for Grey Frequency and their album that we sent out into the world; their music has a drifting, dreamlike quality intertwined with a quietly threatening ominousness.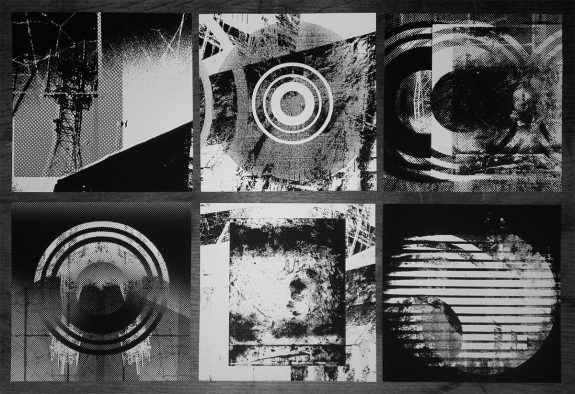 Or to quote myself, when listening to their work I have found that "I was travelling and tunnelling through… subterranean passageways, accompanied by a sense of bliss become dread, of creaking, lurking monoliths…"
Or to quote myself further, it is music which "captures a sense of the lost futures and utopias which were once promised; those creaking monoliths are the sounds of the fading half-life of the utilitarian reinforced concrete structures which were once signposts and symbols of those futures and better days. This is music as collapsed edgeland industrial estates and wastelands, where the buzz of the pylons carry electricity to elsewhere, nolonger here and transmission centres have fallen silent."
Considerations of the album can be found at Heathen Harvest:
"The whole thing looks as a discovery, a document, a forgotten memory or a souvenier – something you may find in an abandoned library, not in a record store…"
Grey Frequency wanderings around these parts…
Day #192/365: When Do We Dream? Cold Geometries and Grey Frequencies
A previous revisiting:
Day #346/365: Audiological Reflections and Pathways #1; a library of loss
Related ocular signals:
Day #362/365: Signals sent, signals received…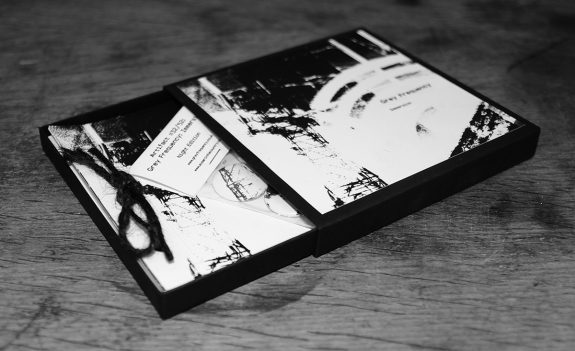 Immersion can be found at our Artifacts Shop and our Bandcamp Ether Victrola and/or in its Day & Night encasements here and in its Dusk and Dawn encasements here.
Grey Frequency's home elsewhere in the ether can be found here. Well worth a peruse and wander.