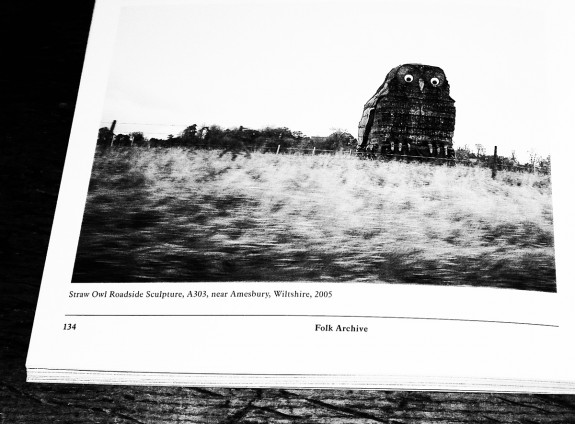 "Folk Archive: Contemporary Popular Art from the UK is a book and exhibition from 2005, created and collected by Jeremy Deller and Alan Kane.
The Folk Archive collection is a gathering and documenting of creative work that could be loosely considered folk art from everyday life in the UK, part of which includes work which may have been created for utilitarian purposes or decoration such as cafe signs and often things which may not be considered art by its makers or wider society.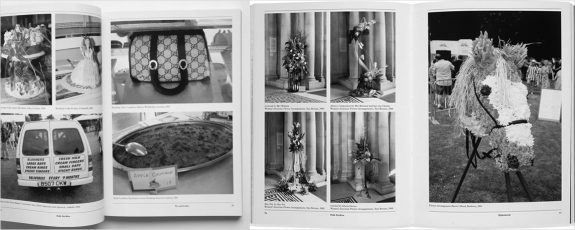 "The phrase "folk art" often conjures or represents a particular quite well-defined, often rural or cottage industry aesthetic and has been frequently used to refer more to work from previous eras but The Folk Archive does not make such distinctions.
In the pages of the book you can find largely photographic images of tattoos/tattoo guns, artwork from prisons, burger van signs, illustrations painted onto the bonnets of cars and crash helmets, fairground paintings, sandcastles, cake decorations, Christmas decorations, protest banners, shop signs, decorative costume for a night out or a carnival, clairvoyant's hand created signs, crop circles and the trappings of what could be considered traditional folkloric rituals."
"Jeremy Deller's work often involves, incorporates and is interactively accessible or co-created by the public.
In line with that, his work in the past has included taking modern music technology to record with retired musicians in an English seaside town, re-enacting pitched battles in political disputes in conjunction with those involved at the time and re-enactment enthusiasts, taking a bouncy castle version of Stonehenge around the country, a traditional brass band playing acid house records to a young dance audience or a procession through Manchester that incorporated everything from a local pensioner-friendly snack bar recreated on the back of a float to Manchester's musical legacy reinterpreted by a calypso band."
"The Folk Archive collection provides a pathway to a modern-day revisiting of some of the themes of Barbara Jones' Unsophisticated Arts, originally released in 1951 and republished in 2013 by Little Toller Books.
That book told the story of her explorations in the 1940s of everyday art throughout Britain and which took in some similar subject matter to that in Folk Archive: fairgrounds, tattoo parlours, taxidermists, houseboats, high street shops, seaside piers and amusement arcades.
Also in 1951 Barbara Jones organised the Black Eyes and Lemonade exhibition in the Whitechapel Art Gallery as part of the Festival of Britain, which in a similar manner to the Folk Archive presented creative work and objects which would normally not be included within the realms of fine art and associated gallery display…
Although it was intended as a recording of real life and day-to-day art, viewed now it provides a document of a fabled lost Britain; there is a certain whimsical fairytale like quality to the images of often ornately and elaborately decorated canal boat interiors, fairground rides, table cupboards etc."
Online images to accompany Chapter 30 of the A Year In The Country: Wandering Through Spectral Fields book, alongside some text extracts from the chapter:
Details of the A Year In The Country: Wandering Through Spectral Fields book and the collection of its accompanying online images can be found at the Book's Page, which will be added to throughout the year.