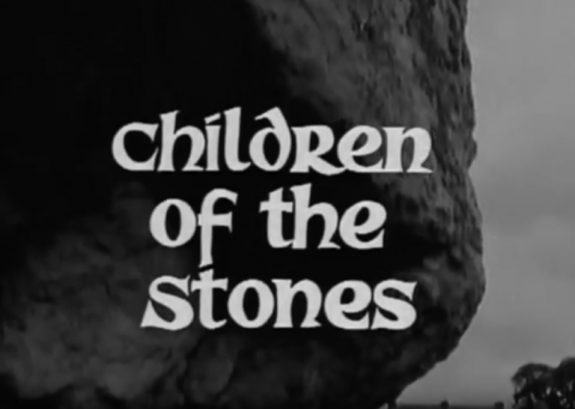 Often with the mini-genre of possibly slightly more odd, unsettling or eerie than you'd expect for it's target audience children's television of the late 1960s to late 1970s (aka children's television of the late 1960s to late 1960s that while odd to start with has grown more odd, unsettling, eerie as the years have gone by), for myself the trailers provide a concise capturing of the program's sense of otherylness in but a minute or so.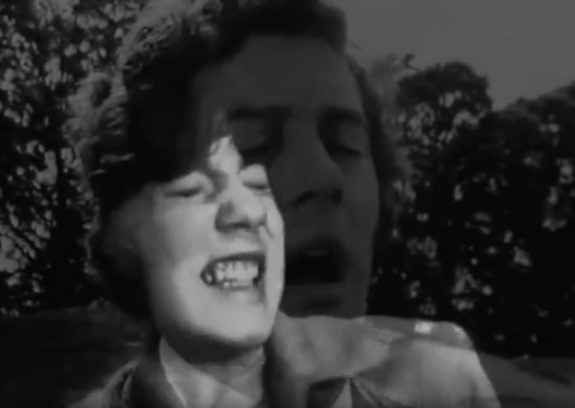 Along which lines, Children Of The Stones.
With say The Owl Service or The Tomorrow People intros the visual and the music are both quite left-of-centre and unsettling. Here, while the imagery of the standing stones hints at flipside tales of the land,  it is more the music than the imagery which is overtly eldritch like… and when the eerie overtones break through it is more just in momentary flickers and still in part presented in a more realist manner.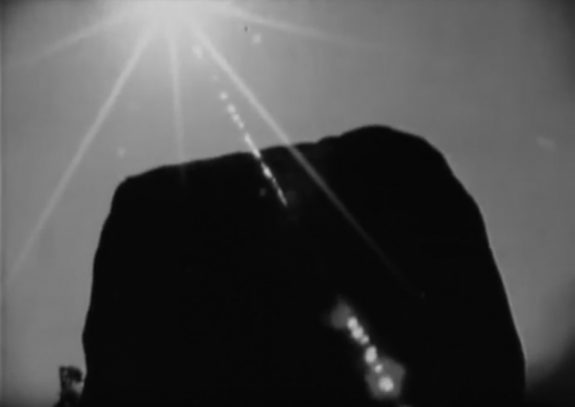 I would recommend keeping watching until about 2:48 for the full effect of the intro and the music mind. Just when you think it's all over etc…
(File Under: Cathode Ray & Cinematic Explorations, Radiowave Resonations & Audiological Investigations)
AVT Guide listing The Children Of The Stones intro