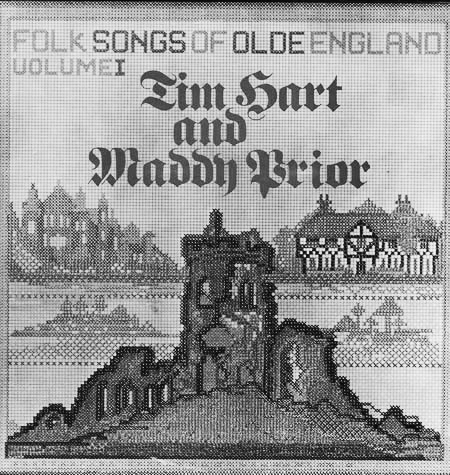 File under: Trails and Influences. Other Pathways.
Case #24/52.
Now, I'm wary of harking back to some imagined pre-industrialisation idyll; as one of those whose thoughts are recorded in the book Akenfield: Portrait of an English Village says, the old ways which were often quite harsh at the time can come to seem like pleasant ideas and past times as the years put a distance between now and then.
Having said which this song, as sung by Tim Hart and Maddy Prior and which takes as it's subject matter a yearning for a return to pastoral idylls, has stuck with me.
(A reasonably well-known example of where such pastoral impulses can lead is the modern folkloric legend of Vashti Bunyan briefly living in the forest before travelling by horse-drawn caravan over a period of years to arrive at an island community where you're drawn to the old ways of doing things, while the local inhabitants are busy modernising, moving away from the old stoves, technology and associated ways of life.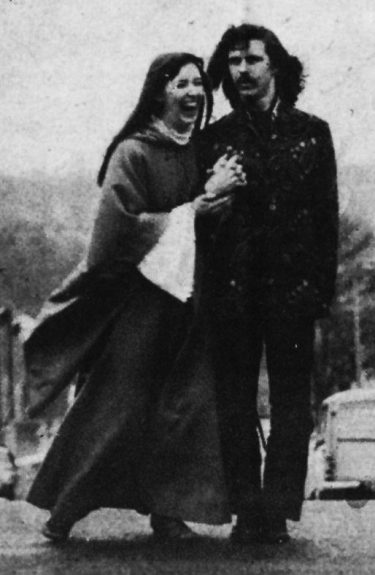 I suppose to a degree in the era, the later 1960s and earlier 1970s, when this song and its fellows were recorded, that idyllic olde england view, the use and reinterpretation of traditional folk music and lore were sometimes part of a more experimental, exploratory strand in music and culture – or as I've mentioned before and to once again quote Rob Young from his book Electric Eden, a tendency towards a form of imaginative time travel.
Over time such music and culture has become subsumed into a more twee, conservative, chocolate box take on folk/folkloric culture, where now it's almost hard to disconnect it from such baggage and even taint.)
Anyway, back to the song. The Dalesman's Litany is a tale of an agricultural worker who has to choose between a life on the land he loves and knows and a life with his beau, as he is forced from his home to work in towns, cities and mines because the local landowner doesn't want married workers.
It's a very evocative recording, in particular in the imagery it conjures of the tongues of fire thrust out by furnaces as the once dalesman walks the lanes of Sheffield at night and also in the way it imparts a sense of an aching yearn to return to the moor and leave the coalstacks.
In some ways it's a more personal counterpart to William Blake's Jerusalem and it's words of dark satanic mills.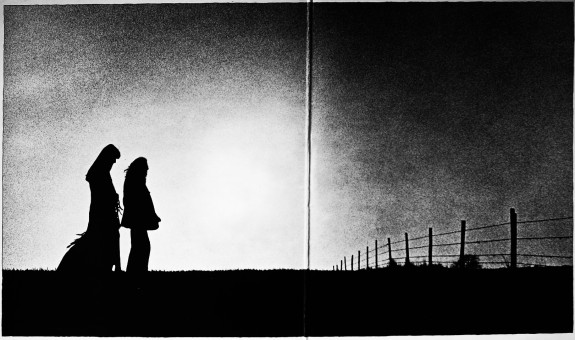 "It's hard when folks can't find the work where they've been bred and born
When I was young I always thought I'd bide 'midst roots and corn
But I've been forced to work in town so here's my litany
From Hull and Halifax and Hell, good Lord deliver me
When I was courting Mary Jane, the old squire he says to me
I've got no rooms for wedded folk, choose whether to go or to stay
I could not give up the girl I loved, so to town I was forced to flee
From Hull and Halifax and Hell, good Lord deliver me
I've worked in Leeds and Huddersfied and I've earned some honest brass
In Bradford, Keighley, Rotherham I've kept my bairns and lass
I've travelled all three Ridings round and once I went to sea
From forges, mills and coaling boats, good Lord deliver me
I've walked at night through Sheffield lanes, 'twas just as being in hell
Where furnaces thrust out tongues of fire and roared like the wind on the fell
I've sammed up coals in Barnsley pits with muck up to my knee
From Barnsley, Sheffield, Rotherham, good Lord deliver me
I've seen fog creep across Leeds bridge as thick as the Bastille soup
I've lived where folks were stowed away like rabbits in a coop
I've seen snow float down Bradford Beck as black as ebony
From Hunslet, Holbeck, Wibsey Stack, good Lord deliver me
But now that all our children have gone, to the country we've come back
There's forty mile of heathery moor 'twixt us and the coalpits' stack
And as I sit by the fire at night, I laugh and shout with glee
From Hull and Halifax and Hell the good Lord delivered me"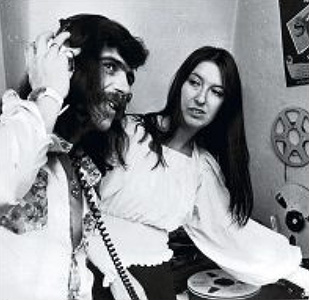 The song was originally found on the album Folk Songs of Olde England Voume 1 (or even more originally Folk Songs of Old England) and can be found more easily nowadays on the Heydays compilation or listened to here.