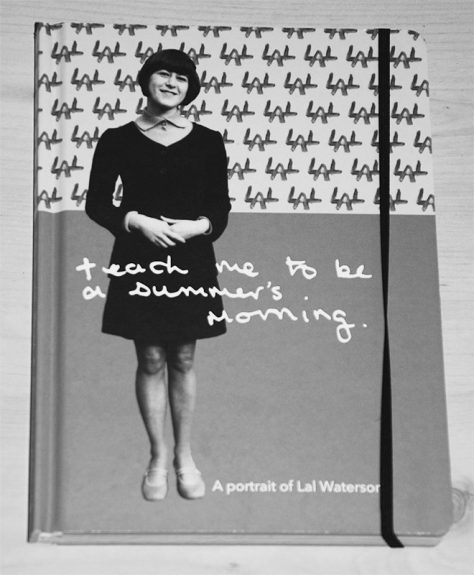 File under:
Trails and Influences: Touchstones. Case #5/52.
Well, after the last post I feel like I need a good shower to wash and scrub away the grime of Englands past.
In lieu of that, thinking and pondering about this album/book will do.
Quite frankly it's a beautiful object. Even though times were a little cash strapped in AYITC Towers when I first saw it, it was one of those things that I just had to have (and not spend ages thinking about whether to purchase it, adding it to electronic baskets and wish lists, stepping back, thinking about it some more etc as is often my wont).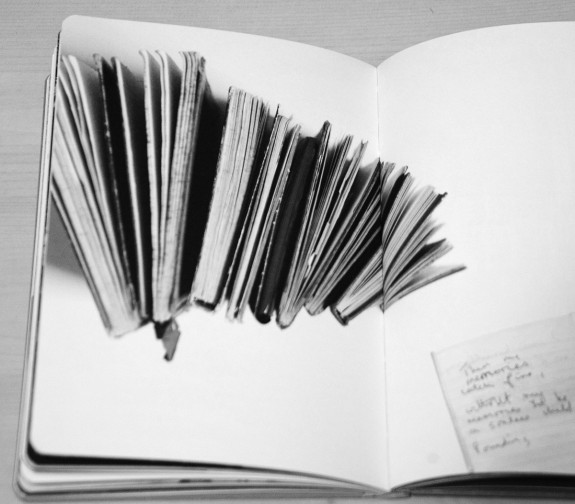 Indeed, it's a good example in these increasingly digital times of how the presentation of music in a physical form/package can still be an important and vital way of doing such things (says me, typing this into the electroic ether).
Anyway, it's a finely and lovingly produced artifact, all bespoke attention and design (from the rounded corners to the extra thick cover, via the recess for the CD and a strap to hold it together which recalls the notebooks which it recalls inside)… it seems like a good way of presenting a tribute to the sadly departed Ms Waterson, curated by her daughter Marry Waterson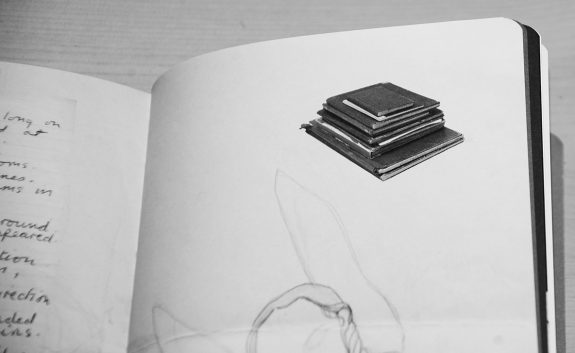 The book collects her handwritten lyrics, paintings, lyrics, notebooks etc…
…and is it just me or are the photographs of her notebooks just entrancing? I could stare at and lose myself in them all day.
You can have a look-see at a rather nice slideshow of the book  on the old internet goggle box here (uploaded by Topic Records, who published the book/album).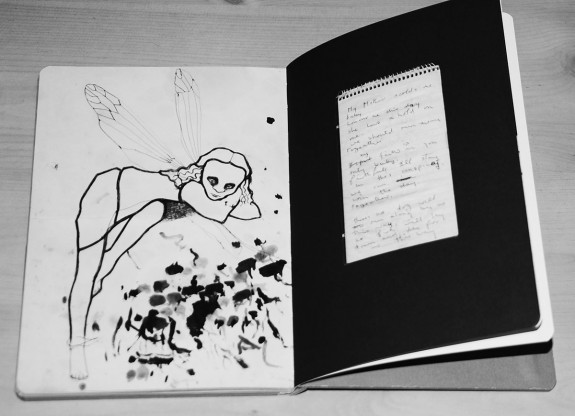 PS I don't know if this trivial but I also like the sort of indie-mod-folk-beatnik styling of Lal Waterson herself on the cover. Cuts rather a dash I think.