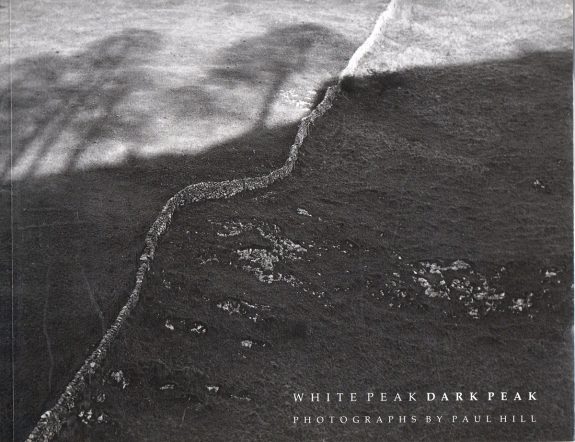 Trails and Influences: Touchstones. Case #10/52.
Although part of the aim of A Year In The Country is to look at, work with and hopefully create a new take on nature/landscape photography (one which will hopefully make sense to my own and maybe other's subcultural sensibility), I have looked at suprisingly little of the work of other landscape/nature photographers.
This has been reasonably deliberate: quite possibly I didn't want to be influenced by what had gone before in this field and I have had a fairly extreme, almost allergic urge to look away from and put down books that contain the work of other such photographers*.
An exception to this was Paul Hill's White Peak Dark Peak, published by Cornerhouse Publications in 1990 (and I expect photography publisher Dewi Lewis who later had his own imprint had a hand or two in it).
In the very early days of A Year In The Country gestating in the old brainbox I travelled to another city's library in part largely to look at this book (mirroring how the youthful me used to travel to record shops when hunting down records – something I've referred to before I think). I was coming towards the end of one of the stages of a very people orientated photography project and wasn't sure if non-people orientated photgraphic work could have the same resonance and connection for myself and others.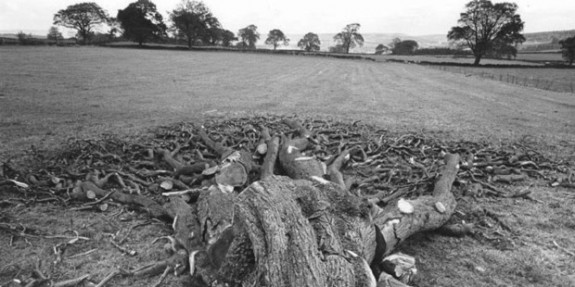 But when I looked at this book some part of my brain recognised that nature and landscape photography could do something interesting and (slowly, steadily) I was off…
The book itself has been described as a visual odyssey across a very particular part of the English landscape and in parts has a quite dark/unsettling edge in the way it documents the passing of time and nature's processes (I haven't included any of those more darkly hued photographs here for reasons which I may discuss later).
It's been out of print for a fair while now and fetches probably £30-60 but it may well be worth the investment.
*Although strictly speaking I don't consider myself a "photographer" (with a capital letter). It's more just that photography is one of the things I'm using at the moment.
Dark Peak White Peak at Eleven Fine Art
Paul Hill's site.