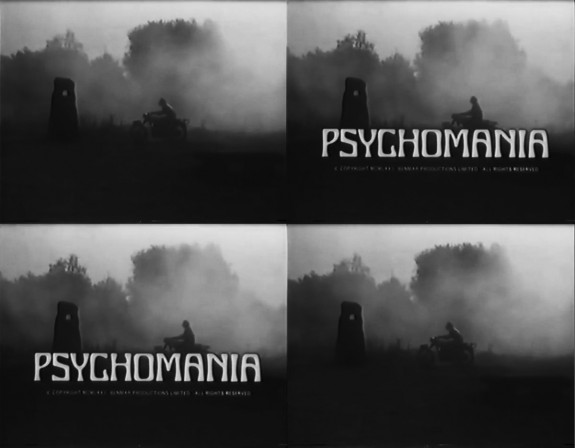 Trails and Influences: Electronic Ether. Case #37/52.
Psychomania has had a long standing freehold on a corner of my mind…
It is a curious film, if you actually step back and think about the plot, it's dabblings and the aims of the self-immolations of its riders then it's actually a somewhat dark story rather than its 1970s hunk Nick Henson starring, jokey, cult knockabout reputation.
…anyway, rently I just went to rewatch it and didn't make it past the first three minutes.
Why the first three minutes?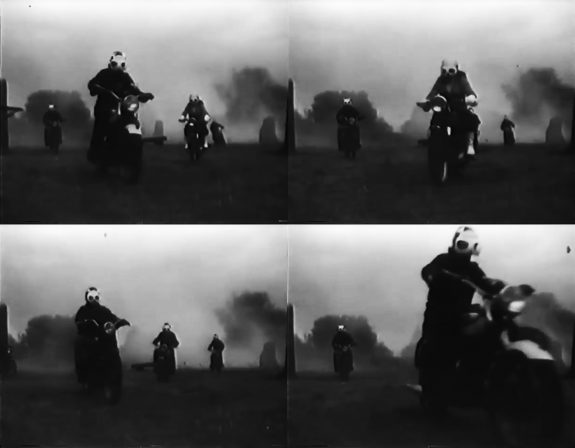 Well, it's those images of those motorcycles rumbling across a mist strewn Neolithic(?) standing stone landscape, their engines silenced, choreographed to an understated slice of psych-funk.
It's as though the spirit of Kenneth Anger has jumped through time and place to early 1970s Britain.
It feels nearer to a slice of avant garde arthouse experimentalism than an early 1970s trash kind-of-horror film. In those three minutes it seemed to sum up and capture the spirit of something very particular from that period, the mixture, clash and interest in folk culture, the old ways and the new…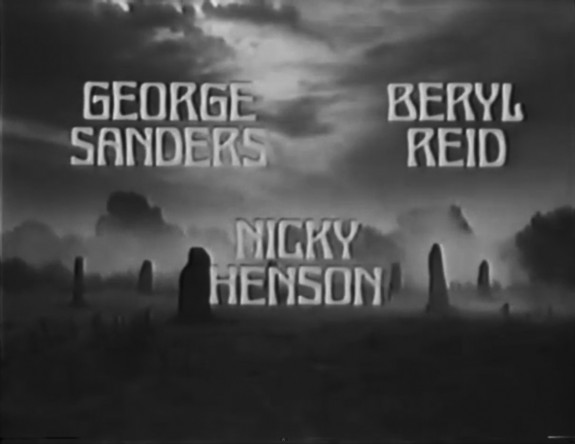 Hmmm. And yes, it's that year 1973 again.
And yep, it's those early 1970s folk devils, the bikers, causing all the trouble again (see Days #277/365 and #88/365).
I shall not write much more on these young two-wheeler hoodlums as I think it's something that's well worth stepping away from and watching as soon as possible, if possible…
The silent rumblings can be viewed in what seems like quite appropriately muddy-greyish-green-o-vision here.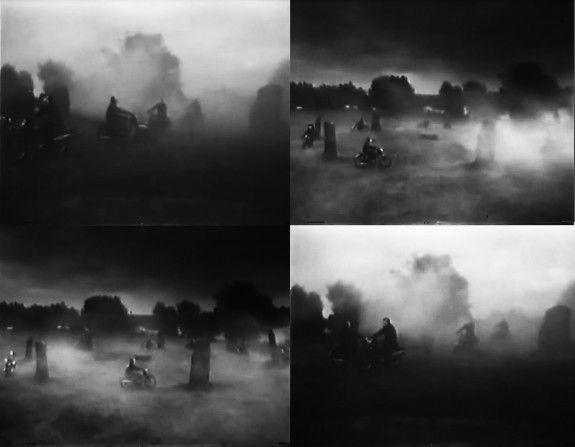 Some background on the film and the noises that replace those silent engines courtesy of Trunk Records and Jonny Trunk (yes, him again) here.