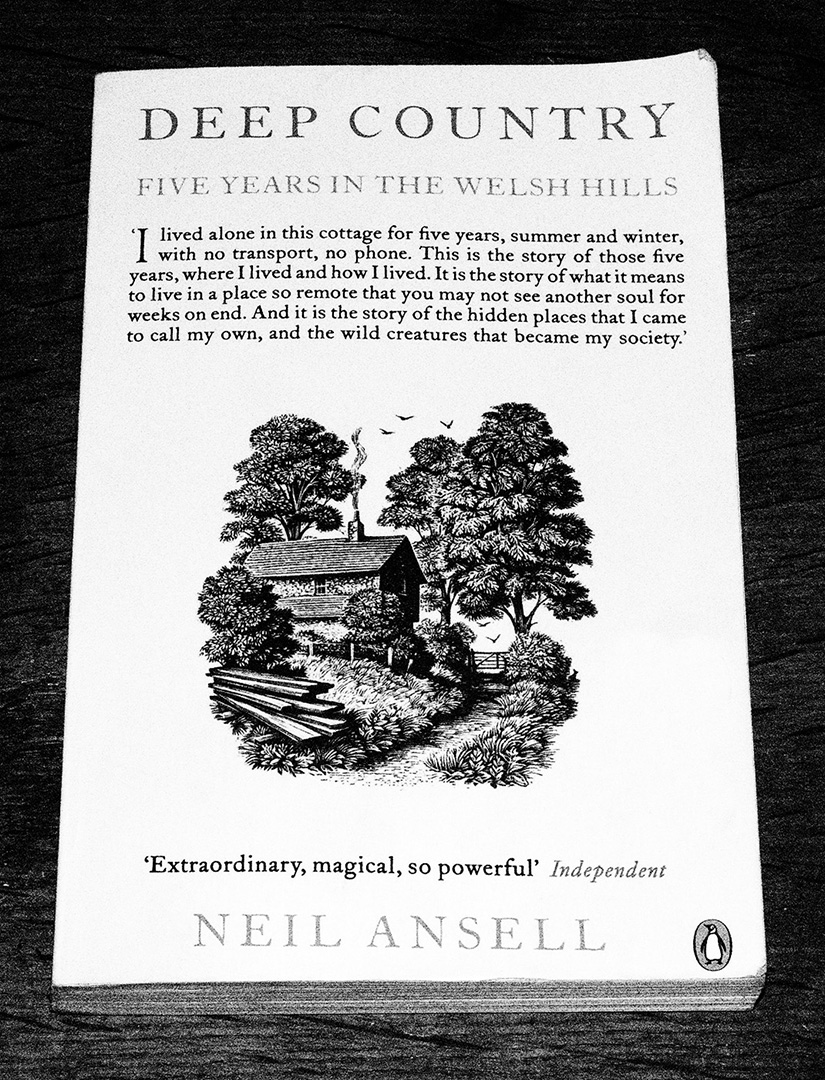 File Under: Trails And Influences / Year 2 wanderings
There seem to be a fair number of "we went and lived on an island / as an 18th century house for a week or few" programs on mainstream television nowadays / over the last few years…
…there is a possible connection to those and the book Deep Country but also none at all – this was not a brief, managed hardship repose for the cameras but rather a very particularly ongoing way of life.
From the front of the book:
"I lived alone in this cottage for five years, summer and winter, with no transport, no phone. This is the story of those five years, where I lived and how I lived. It is the story of what it means to live in a place so remote that you may not see another soul for weeks on end. And it is the story of the hidden places that I came to call my own, and the wild creatures that became my society."
That "no transport, no phone" could be extended to no gas, electricity, (I assume) internet and without running water – indeed he was above the water table and so had to physically carry his water uphill from the well.
In some ways it reminded me of Ben River's film Two Years At Sea, which focuses on the solitary life of a gent who lives in a small-ish shack amongst the wilds. However, Deep Country is more a personal journal of a life lived; whereas Two Years At Sea, although it does document an actual way of life, feels nearer to an art project directed by its creator – a recording alongside being a form of personal creative expression.
Also, while Deep Country is set remotely (in an area of Wales apparently known as its green desert or empty quarter), its author is within various degrees of walking distance to farms, a small village, a shop, a doctors; in Two Years At Sea, the place shown seems far removed geographically from any such things.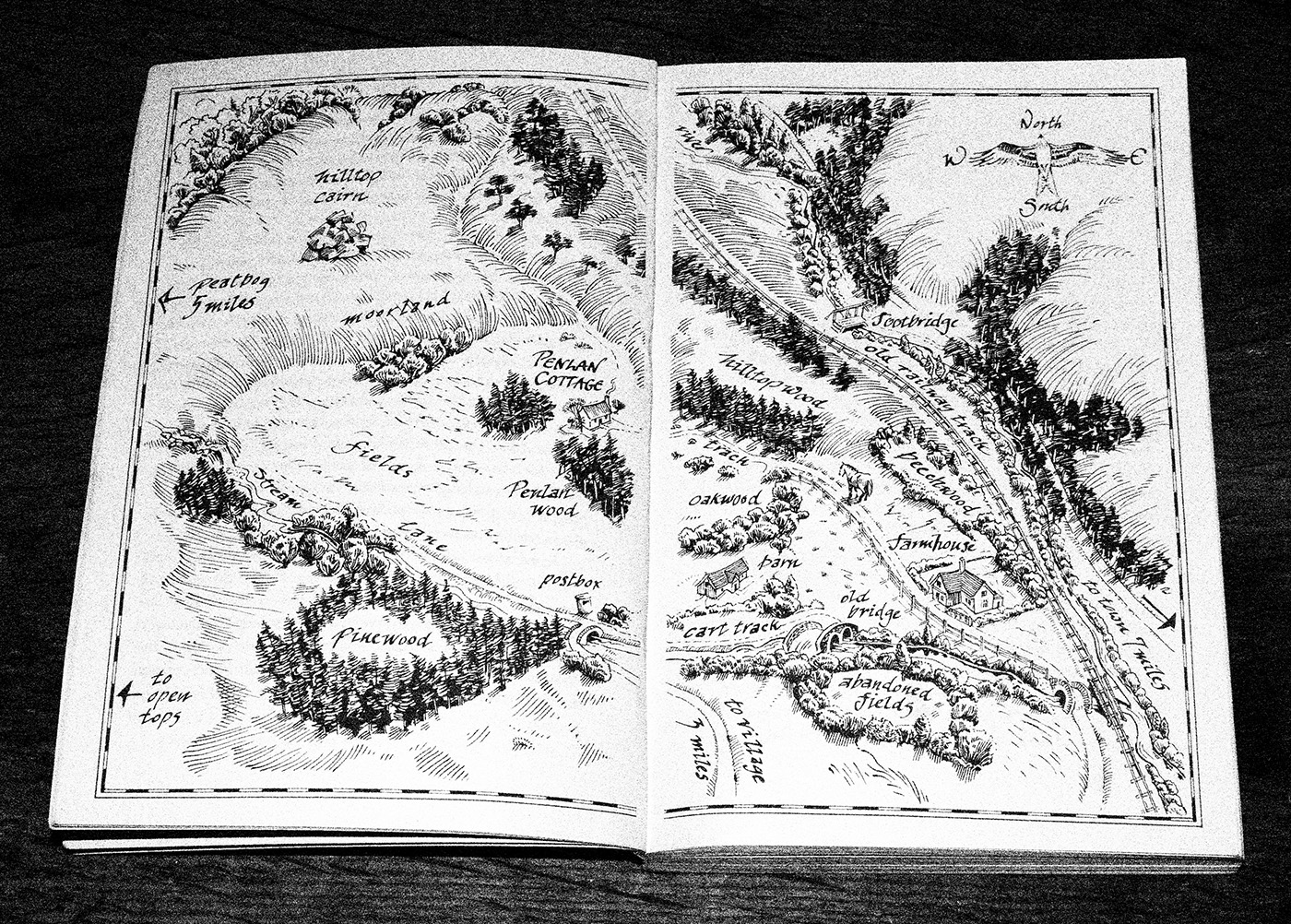 It is all swings and roundabouts however; the gent in two Two Years At Sea is shown as having / using a shower, record player and motor transport (although their actuality could only be considered modern conveniences in a fairly rough and ready manner), whereas such things most definitely don't seem to be in use during Deep Country.
Another large difference is that Two Years At Sea, by its filmic nature, is a visual experience, whereas Deep Country is an almost exclusively text based story, apart from a woodcut-esque cover illustration of the cottage and a stylised pictorial map of the immediate surrounds of the cottage.
That lack of visual presentation or documentation makes me think of how this a way of life without (I assume) any access to screens – whether television, computer, phone etc.
Indeed, what seems to become Neil Ansell's entertainment and television equivalent is observing those earlier mentioned wild creatures and in particular bird watching or seeking out; walking a whole day on the slight chance of seeing a particular nesting bird becomes a normal occurrence for him.
In such visually documented times, the ack of photographic etc recording seems strange (although not in a bad way, just unusual) and leaves the imagination wandering "What did this chap look like after these five years? Did he become the bearded recluse of Two Years At Sea?"
(Via a quick related peruse, I see there is some related imagery online but I shall leave such things alone and let the old minder wander…)
Neil Ansell doesn't overly dwell on why he chose to live like this for an extended length of time apart from a curiousity about do-able-ness and the practical challenge of it all; one of my abiding memories from the book was that after a while, the associated hardships and physical labour / preparations all just became day-to-day life, part of manageable and managed yearly rituals and he described himself as having "become part of the landscape, a stone".
Peruse Deep Country here. Visit Two Years At Sea around these parts here and at Ben Rivers' home in the ether here.