In something of an ongoing mini-theme around these parts of cut out and build your own models of London brutalist architecture, ready off the shelf Delian Derbyshire dioramas and Midwich bunting…
…Zupagrafika's Brutal East – Build Your Own Brutalist Eastern Bloc book…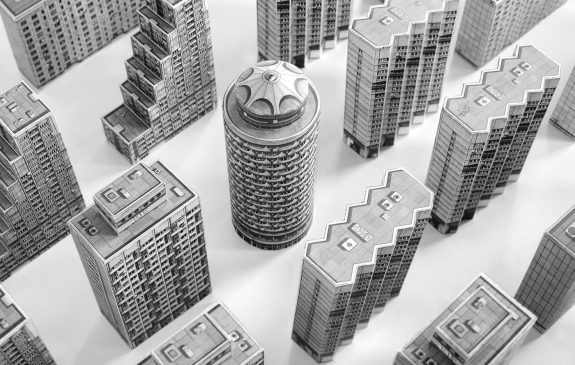 The accompanying text says:
"Brutal East by Zupagrafika is a kit of illustrated paper cut-out models celebrating post-war architecture of Central and Eastern Europe that allows you to playfully explore and reconstruct some of the most controversial edifices erected behind the Iron Curtain. Contains 7 brutalist buildings to assemble, from omnipresent pre-cast housing estates to mighty post-soviet landmarks awaiting renovation or threatened by demolition."
Well, that's my interest piqued and online shopping intentions poised and ready.
At A Year In The Country I have visited Soviet era folk artifacts and discarded or derelict infrastructure a number of time and have commented on how the sense of lost futures that they can contain could be considered a variation on the normally British/European orientated interests of hauntology.
Brutal East may well fit alongside and amongst such things, as well as being a companion piece to Zupagrafika's Brutal London cut out and build book.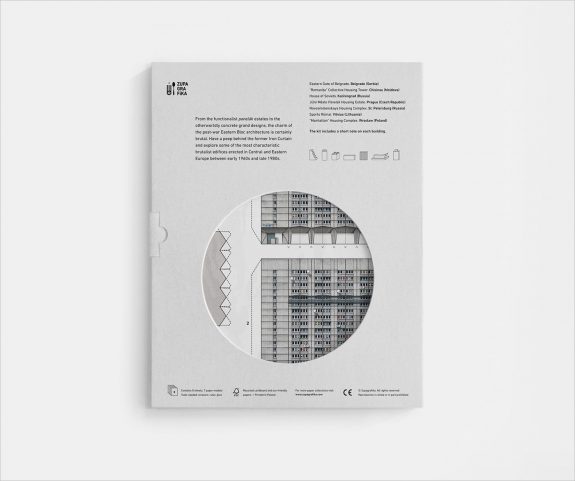 (File under: Other Pathway Pointers And Markers)
Destinations and directions: Brutal East