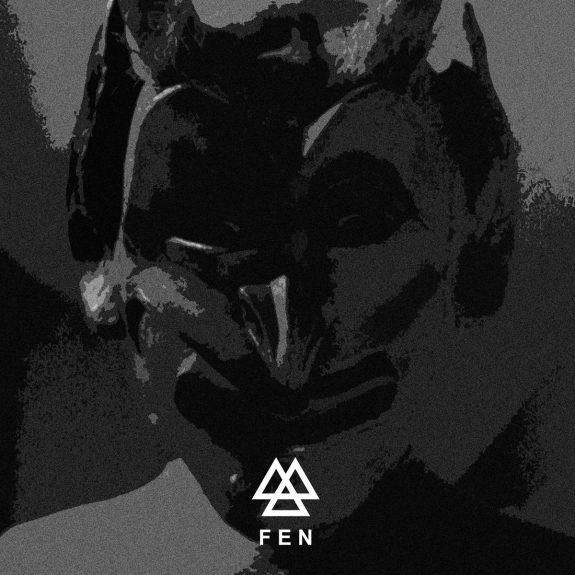 Revolt From the Monolith/Come Back to the Village is by Steven Collins, once of the band The Owl Service, released using the name Flypaper…
…and it is a world away in terms of musical style from the revisitings and reinterpretings of folk which The Owl Service undertook, although it does link via the patterns and furrows beneath the land and its cultural tales:
"Flypaper returns to the original inspiration for The Owl Service and takes it forward in an entirely different direction, using samples and sound collage rather than conventional instrumentation to create a sonic recalling of Wyrd Britannia." (From notes at Flypaper's Bandcamp page).
Revolt From the Monolith/Come Back to the Village is an instrumental track apart from a looped vocal sample, which I think is from David Rudkin/Alan Clarke's Penda's Fen and which announces the title in the curiously unworried, considering what he has to say, voice of a late night Open University lecturer who has tenure in a parallel hauntological Midwich-ian village (strictly speaking in Penda's Fen the voice belongs to a reverend).
There is a melancholic refrain that continues throughout the track while what sounds like underground industrial equipment goes about about its work slightly off in the distance. It creates a dark, intense atmosphere that you drift off into and with.
Eventually even Revolt From The Monolith disappears, just leaving the vocal to repeat "Come back to the village".
Graham Fuller in his review of Penda's Fen for the BFI's website says about this part of a speech from a father to his son in the film that it "becomes incantatory", which it seems to here; the looping "Come back to the village" seems to be a summoning but I'm not quite sure that the village it beckons the listener to represents safety and a bucolic refuge in this instance.
The only real links to folk with the track are possibly via some of the more electronic, dark ambient/electronic experiments of what is sometimes called neo-folk…
In an interconnected manner what it puts me in mind of, without being a replication of their work, is Coil and their invocations of the hidden reverse of the land and culture.
Considering the nature of the previous recordings Steven Collins has worked on this is an unexpected exploration down very different pathways, one that shows that sometimes you can gain a particularly bright light from burning bridges.
AVT Guide: Flypaper – Revolt From the Monolith/Come Back to the Village