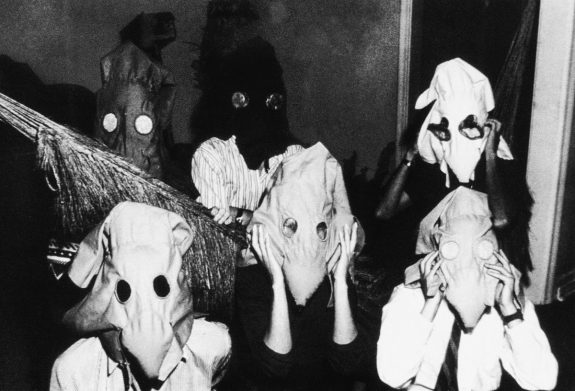 File under: Trails and Influences: Recent Explorations. Case #48/52.
What has come to be labelled as folk art is a curious thing; it could also be described as creative work that was created for utilitarian purposes but which contains an almost accidental craft like art, art that hasn't tumbled forth from creative institutional (or initial financial) acceptance one way or another or just art.
I seem to be engaged in something of an on-off quest to find the very essence of what I look for in folk art encapsulated in a particular piece of work, exhibition or book; but I never quite find it, perhaps because what I'm looking for is contradictorily an accidental but deliberate otherlyness, a sneaking in past potential tweeness of shadows and well, something else.
Possibly also, by the time I come across work in an institutional placing/binding, something has been rationalised and maybe neutered in the work – that's accompanied by the hope for that very particular charity shop find…
I recently had a rummage (and re-rummage) looking for such things… below are a few of the associated rummagelings, tumblings, unearthings and turn-ups…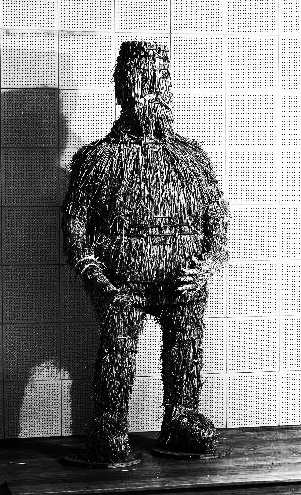 A certain chap featured somewhat prominently in the British Folk Art exhibition… its interesting how folk art as a phrase has also come to often represent a particular quite well-defined, often rural/cottage industry style aesthetic, particularly up to/from a certain point in history…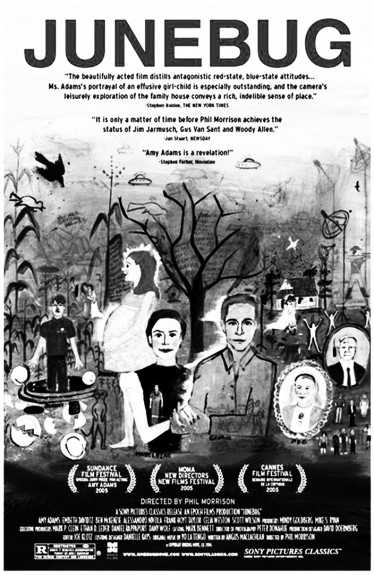 Stepping away from these shores for a moment… it is interesting how folk art has passed from overlooked (sometimes derided?) work into cultural acceptance and institutional display/collection and capitalisation; along which lines, Junebug – a work of flickering fiction which explores that capitalisation – though focusing on work away from these shores and more specifically on what has come to be called outsider art or art brut (phrases that are often applied to work that has a natural transgressive nature, sometimes coupled with an almost childlike simplicity of form and preoccupation). See also the gallery that a character in William Gibson's Virtual Light doesn't get a job at – and in a more deliberate/intentional form, some of what has come to be called lowbrow art/the work sometimes featured in the likes of Juxtapoz.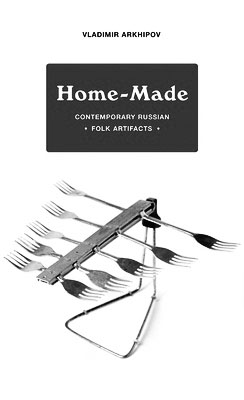 …and while I'm hopping over away from these shores: utilitarian adaptations that have come to gain a certain sense of artistic creativity: Home-Made; Contemporary Russian Folk Artifacts is an intriguing selection/collection of items that have come into being often through necessity and lack of Western access to material abundance…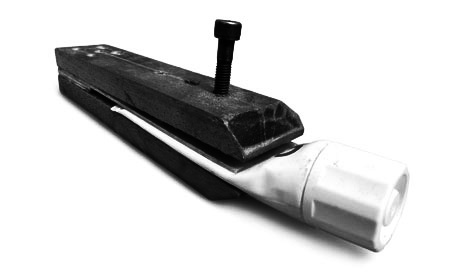 …along which lines, there's a certain beauty, brutality and effectiveness to this…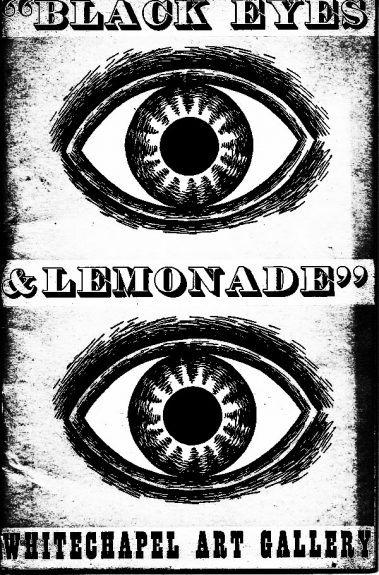 …and then back to these shores… there's something almost accidentally hauntological to Barbara Jones Black Eyes & Lemonade exhibition poster; an early, mid-ish twentieth century collecting of such work…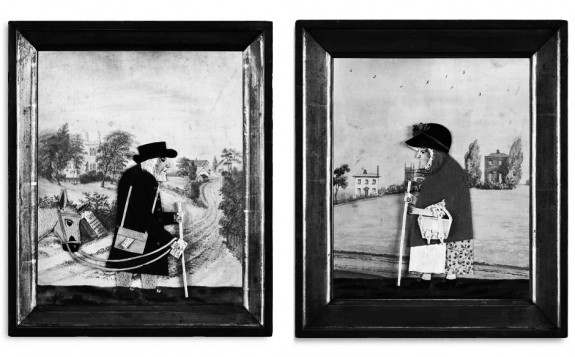 …and talking of tweeness: some folk-art work straddles a particularly fine line, where I can't quite decide if I think it's quite nice but essentially a touch twee or if something else has wandered into the work – this is one such piece/set – but quite lovely to see nonetheless.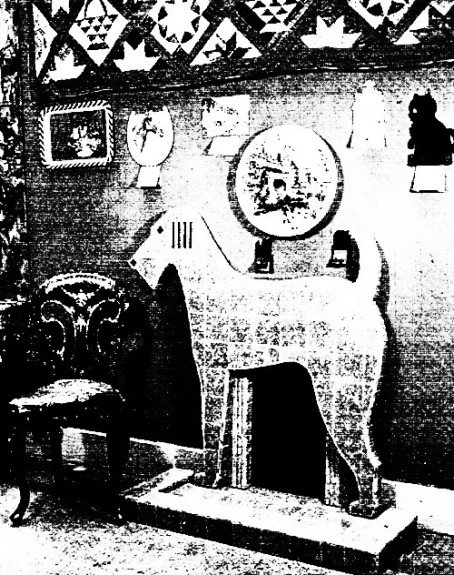 …and along such lines… well, I just find this somewhat magnificent; a labour of love indulgence?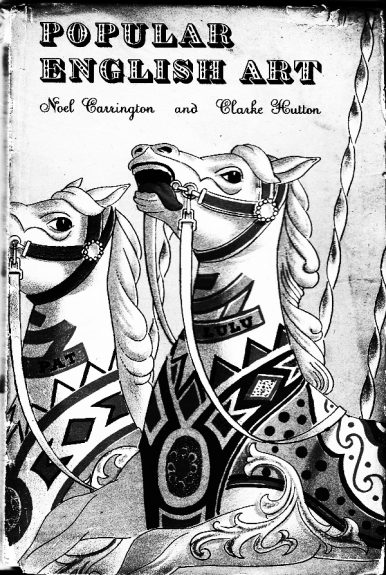 …while this, though I know/suppose that the creatures in the illustration are meant to represent animals not in repose… well, there's something more than a touch unsettling about them…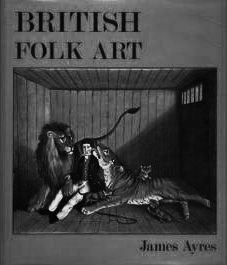 …while this particular book puts me in mind of the secret gardens and hidden attic hideaways of a certain English Lionheart(ess)… a meeting under the ivy?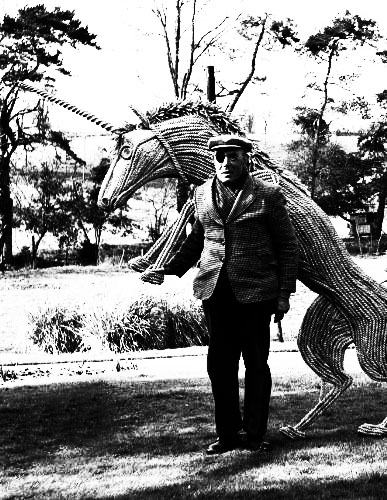 I have to say, this is venturing fairly close to a very particular territory/spirit earlier mentioned…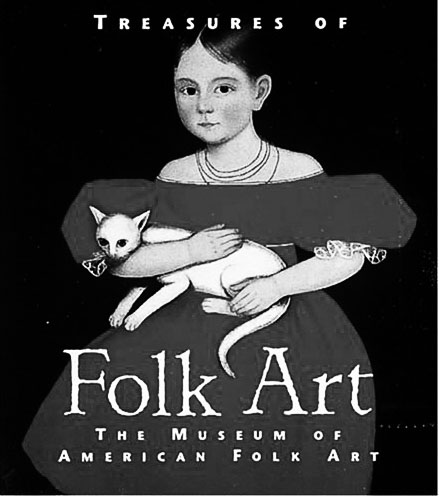 …and stepping away from these shores once more…  this brings to mind one of the earlier mentioned (hopeful) charity (thrift?) shop finds…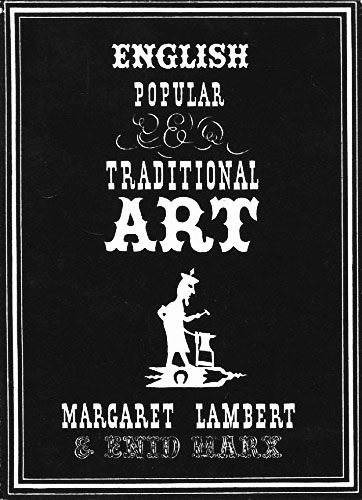 And so back to these shores…A recent find and a possible venturing and exploring…
As a final note, the image below takes me back towards Axel Hoedt's folkloric club kids and a fever dream of haunted air…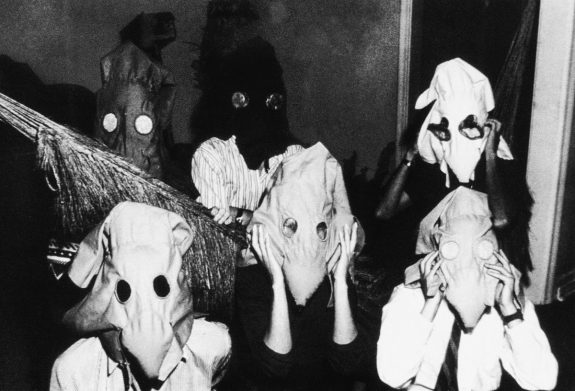 Pathways: Under The Ivy. The Unsophisticated Arts and Misters Jeremy Deller and Alan Kane's collecting/collections/gatherings. Rocket Cottage-isms. Silent weavings.
The instituting of folk-art. The Museum of British folklore and non-instutional instituting. Black Eyes and Lemonade. Home-Made Europe: Contemporary Russian Folk Artifacts. British Folk Art (binding).
Enid Marx / Margaret Lambert via Toys and Techniques and (sometimes) accidental folk art-isms.
Lowbrow-isms. Gallery (non)jobs. Flickering.