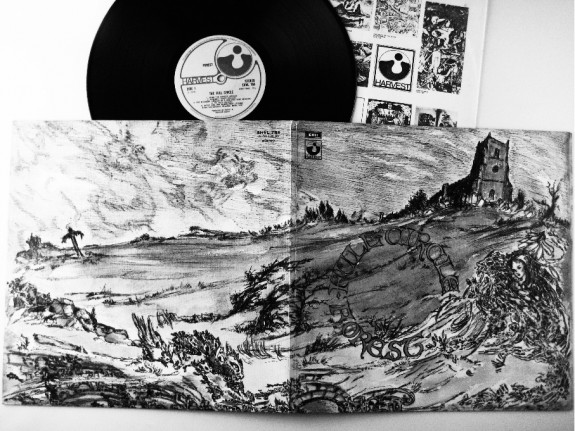 File under: Trails and Influences: Touchstones. Case #34/52.
And while I'm in the subject of overlooked gems that turned my head towards the further fringes of folk music and its possibilities away from the cultural stereotypes that can be associated with it (see Day #266/365)…
Forest's Graveyard, which I also discovered via Bob Stanley's Gather In The Mushrooms compilation (see way back near the start of the year here).
For a long time I knew almost nothing about Forest and quite enjoyed it that way. In fact, I knew so little that for a good while of that long time I had assumed that the singer was female…
I've actually read quite a bit about them I think but my mind seems to have quite quietly hidden away the associated information and I seem to enjoy just wandering off into the music.
The little else I know; they were a trio from the late 1960s/earlier 1970s who hailed from a Northern English town (with a most unethereal name considering the music they produced). One of the band has since worked on music with his son which appears on one of the Dark Britannica John Barleycorn albums (see Day #248/365)…
They put out two albums and then… well, no more.
How would I define Forest's Graveyard? Well, minstrel like, classical/early music/medieval balladry, acid/psych folk may well be a reasonable reference point… gothic folk maybe?
On first glance the cover of the album Full Circle from when and where the song came appear quite pleasant, gently, pastoral and whimsical… and photographs of the band from the time put me in mind of the gentle kind of English reverie that the likes of Bagpuss and Emily may well have sprung from…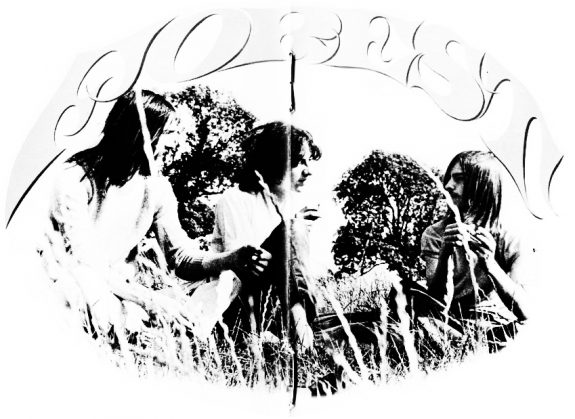 …but if you should step into the inner sleeve of Full Circle or listen closely to the lyrics of Graveyard… well that would be stepping towards the territory of the unsettling folk-horror of the likes of Comus.
I shall let you wander off into those particular pastures and nightmares if you should wish here and here.
And now that I come to type and think about it, it would not be particularly hard to draw a line that stretched from this song and forward to what is sometimes labelled doom-folk, gloom-folk, neo-folk, pagan-folk and the like… the outer, darker shores of folk music that are associated with and in a way a mutation from certain strands of industrial music (more in the exploratory art sense, ie post-Throbbing Gristle than the electronic body music use of that genre name)… some of which is explored on the aforementioned Dark Britannica series.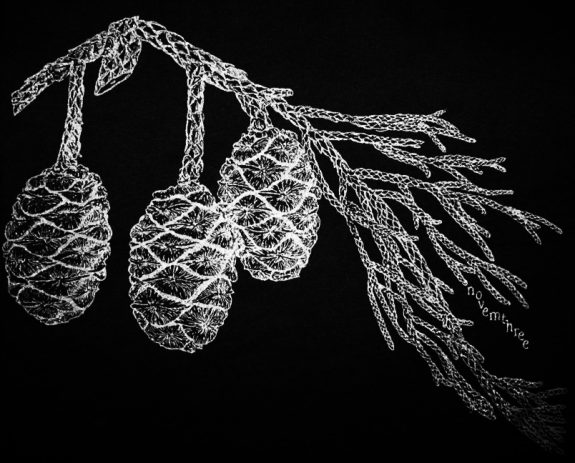 (If you should wish to explore such things, then heading towards the work of Novemthree may well prove fruitful – see Day #86/365)…
Considerably more background information and story on Forest courtesy of Terrascope here.
A saggy old cloth cat and curious cultural connections here and studies of such things here.