I have something of a softspot for the record label Front & Follow.
I probably first came across their releases via Lutine's White Flowers album in 2014, which they released.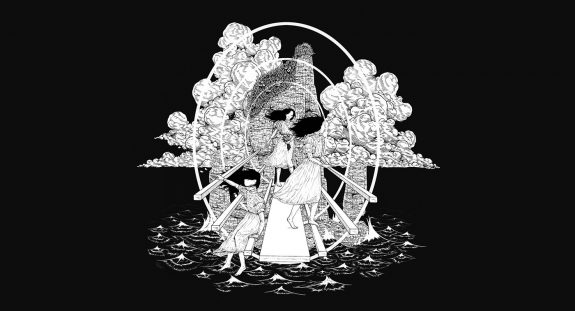 Lutine were an early(ish) discovery in the first year of A Year In The Country and their's is beautiful, transportative work.
I was wandering how to describe their music and I thought what I wrote back when might well still be appropriate:
"If you should take sprinklings, seedings and pathways to and from the following then you may arrive at some sense of this body of work; the songbird travellers of Finders Keepers, in particular Paper Dollhouse and Magpahi, the coruscating journeys of Espers, possibly the purity of that teller/re-teller of old stories Anne Briggs, voices such as Audrey Copard from past revivals of folkloric music that seem to have stepped aside and into spaces of their own, the swooping ancient tellings of Dead Can Dance and Lisa Gerrard, the encompassing tranquil dramaticisms of the Cocteau Twins, interrelated Songs From The Siren and their journeying alongside swathes of minimalist piano from Mr Harold Budd… White Flowers puts me in mind of a peak point of the label 4AD, when it was a home for fragile, textured beauty and explorations, such journeys being enhanced, accompanied and often encased by the work of Vaughan Oliver/v23."
I may well add a sort of reimagined medievalism to the above…
I have just rediscovered their 8-track collection of reinterpretations of tracks from White Flowers by the likes of Laura Cannell, Sarah Angliss & Stephen Hiscock, Michael Tanner, Kemper Norton and Saint Etienne's Pete Wiggs amongst others.
Listening to that collection is like being allowed a brief portal back to that peak point of 4AD records. Lovely stuff.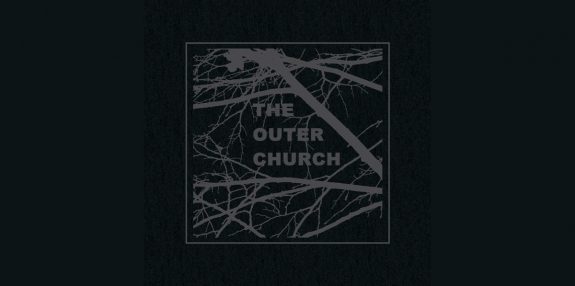 If you should like to take a wander through the further reaches and experimental areas of music then a visit to The Outer Church compilation released by Front & Follow may well also be an hour or two well spent.
The Outer Church was established by Joseph Stannard (now of Wire magazine) and the compilation features a selection of those who performed at The Outer Church, including Grumbling Fur, Pye Corner Audio, Black Mountain, Ekoplekz, Hong Kong In The 60s, Paper Dollhouse etc.
Front & Follow's The Blow series of cassettes, where two musicians are each given a side of the tape have also caught my eye/ear and seem to be a good space and impetus for musical explorations.
They include work by sometimes fellow AYITC travellers Time Attendant, Howlround and Sophie Cooper, alongside Julian Bradley, IX Tab and Hoofus:
"'The Blow' project brings two artists together to formulate a collaborative release of their own making. Each artist has a side of audio (30-45 mins in length) to do whatever they want with. The two artists are encouraged to work together on the release, but the length and depth of this collaboration is completely up to them and agreed on a release-by-release basis – there are no set parameters, no fancy rules, no memorandum of understanding, no initiation ceremonies."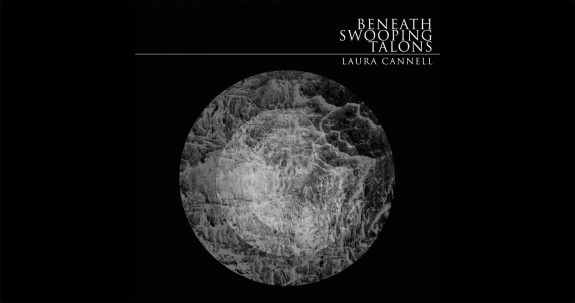 Musically and/or visually Front & Follow's releases seem to at times explore a parallel take on pastoral concerns, whether via the reimagined folk of Lutine, the evocative minimal chamber music and wild animal calls of Laura Cannel's Beneath Swooping Talons or Kemper Norton's ecologically concerned tales meets lost Cornish kingdom album Toll.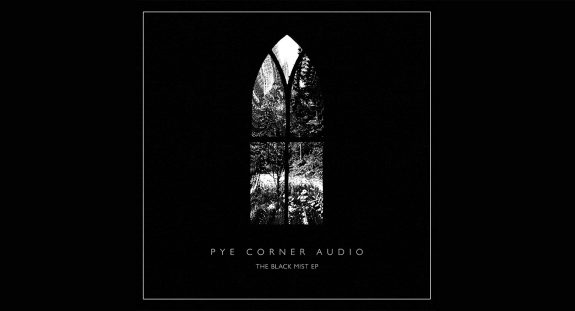 While a release such as Pye Corner Audio's Black Mist EP may exist musically in another universe's electronic dance club and wander amongst related fractured equipment but the cover evokes a darkly minimal mixture of natural beauty and possibly previous era's places of worship.

Along with record label The Geography Trip, Front & Follow also broadcast the Gated Canal Community Radio show, where such otherly pastoral interests interweave with the spectral interests of what has come to be known as hauntology.
Alongside the actual shows, listening to "Welcome to the Gated Canal Community Radio Show" is a playful sixty seconds well spent.
And talking of playful aspects…
Despite the serious and/or experimental nature of some of the Front & Follow's releases, there is an underlying humour to the label which is nice to see: the introductory banner to their website has the byline "offering a firm handshake to sonic reverie since 2007", while they describe themselves as "a record label based in Manchester, UK.  We do what we can." and that "no initiation ceremonies" from the description of the Blow releases makes me chuckle.
(File Post Under: Cathode Ray & Cinematic Explorations, Radiowave Resonations & Audiological Investigations)
Audio Visual Transmission Guide:
Front & Follow at Bandcamp
Welcome to the Gated Canal Community Radio Show
Gated Canal Community Radio
See & Hear at Front & Follow's main site