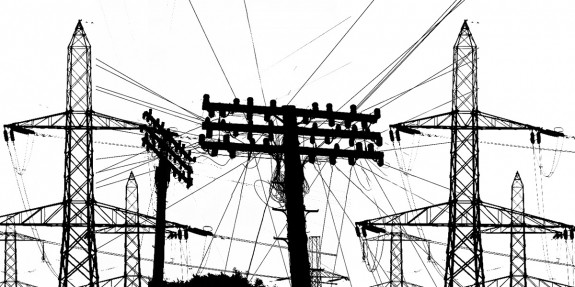 Trails and Influences: Electronic Ether. Case #35/52.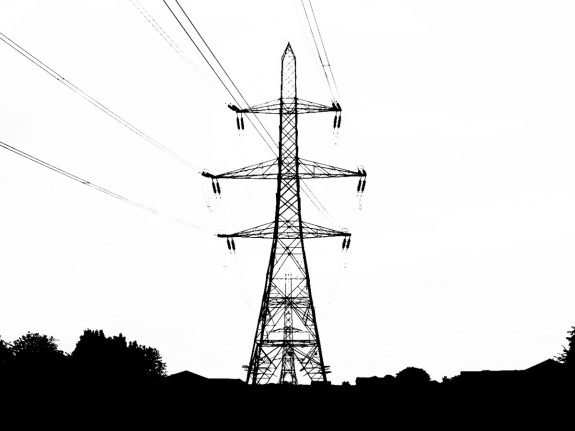 Well, while I can appreciate the work of The Telegraph Pole Appreciation Society (see Day #278/365), in some ways it is only half the story.
The other half would be contained within the pages of Poles and Pylons (or to give it its full name Telegraph Poles and Electricity Pylons).
Wherein alongside communication poles and their gossamer threads can be found fellow land striding brethren and their humming power carrying cables.
(This is possibly a more otherly/psychogeographical inspired study and collation than The Telegraph Pole Appreciation Society but both places in the ether compliment one another somewhat; the flipside of one another's coins. Both places remind me in a way of Jonny Trunks book collection of library music covers, having similarities of an appreciation for work which was created for utilitarian reasons but which has – at least in the eye of some beholders- become accidental art.)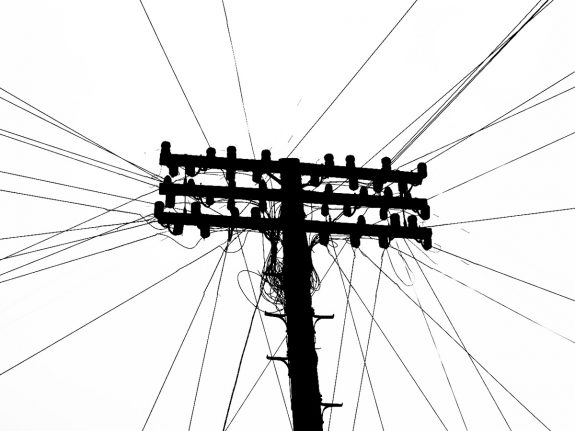 Alongside Threads cold war and further consideration of how such lines bind society together and dreams of tales of aviaristic listening posts and escape (see Day #282/365), these electricity pylons also belong to another ongoing touchstone in regards to this year in the country; the image of the juxtaposition of the old ways and the new on the cover of Rob Young's Electric Eden…
…or indeed the cautionary tales of Public Information films and childhood years playing under the aforementioned humming lines in amongst the debris of what have come to be known as edgelands.
Visit those cautionary tales of Dark And Lonely Water at Day #270/365 and a visual tribute at
Day #81/365. Visit documents of edgelands at Day #160/365.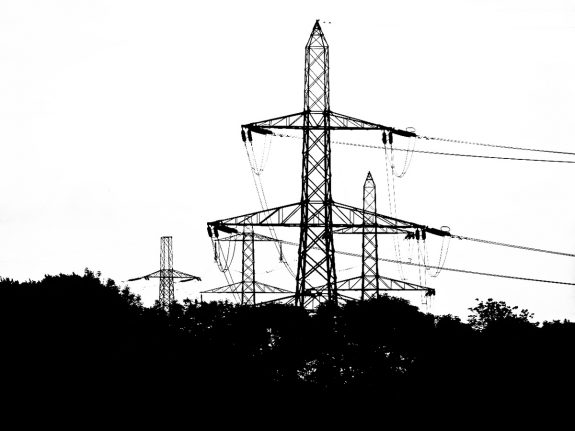 Visit Poles And Pylons in the ether here.