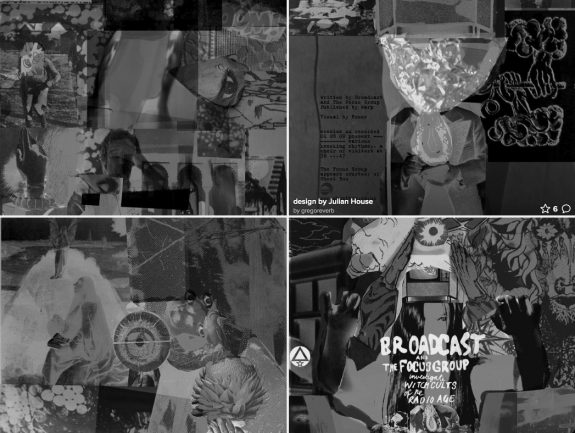 I've briefly mentioned the The House Of Julian Flikr group that collects Julian House's artwork and design work before…
Though I don't visit it all that often (it's not actually updated all that often, which I quite like as you're not running to catch up with it) but it's always a treat to do so when I do…
…and I thought it would be good to revisit around these parts…
I think it's probably the best display/collection of his work that I have come across and includes his work for the Ghost Box Records label he co-founded with Jim Jupp, interconnected work with/for Broadcast, his design work for clients via Intro (book covers, records etc) and some exhibition work and photographs.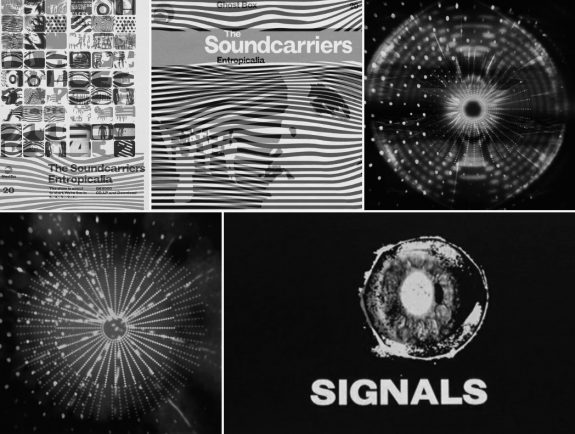 Although not exhaustive it seems to capture the ongoing styles, themes and aesthetics of his work.
I'm not quite sure how to define that style but occult, psychedelic, op-art, pop-culture, spectral layering and collaging may be heading in the right direction.

(I use the word occult more in the sense of it meaning hidden, arcane or esoteric – though there is some of the other kind in the work. Psychedelic I use more in the sense of meaning exploratory, of creating connecting points or portals to other realities than the more directly 1960s take on such things – though also here and there, there are traces and reflections of such things.)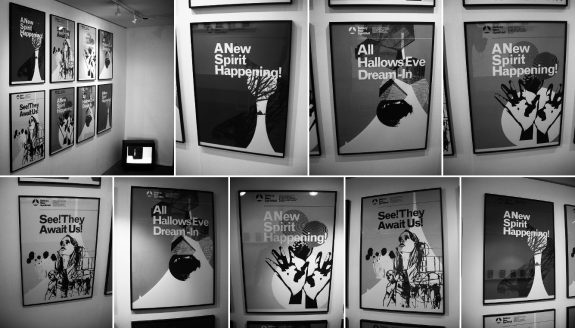 Anyways, well worth a visit or two…
(File post under: Other Pathway Pointers And Markers)
Directions and Destinations: The House Of Julian