File under: Trails and Influences: Recent Explorations. Case #38/52.
I find Axel Hoedt's images of German folkloric costume, from his Once A Year book, somewhat intriguing and also somewhat unsettling.
…they put me in mind of folklore as rethought by club kids (think Party Monster), with a certain percentage of 1970s Doctor "how do we scare the heck out of people for relatively tuppence ha'penny" Who added for good measure.
There's a sense of being in amongst the denizens of a land far from the twee fields of folklore with this particular slice of karnivalesque dressing up…
This is from information about the book:
"The Swabian-Alemannic carnival, known as Fasnacht, Fastnacht or Fasnet, is a custom in southwest Germany when the cold and grim spirits of winter are symbolically hunted down and expelled. Every year around January and February processions of people make their way through the streets of Endingen, Sachsenheim, Kissleg, Singen, Wilfingen and Triberg dressed up lavishly as demons, witches, earthly spirits and fearful animals to enact this scene of symbolic expulsion."
The language used seems brutal and harsh; hunted down, expelled, expulsion, fearful…
The creatures his photographs capture (and I use that word somewhat appropriately and possibly hopefully) seem like the darker urban cousins of Charles Frégers Wilder Mann (see Day #65/365), which in themselves are not all cuddly and light… but Axel Hoedt's once a year capturees are voyagers from further flung outlands and less well-lit crevices of imagination.
Hmmm. Not sure I want to spend all that much time amongst these particular revelers…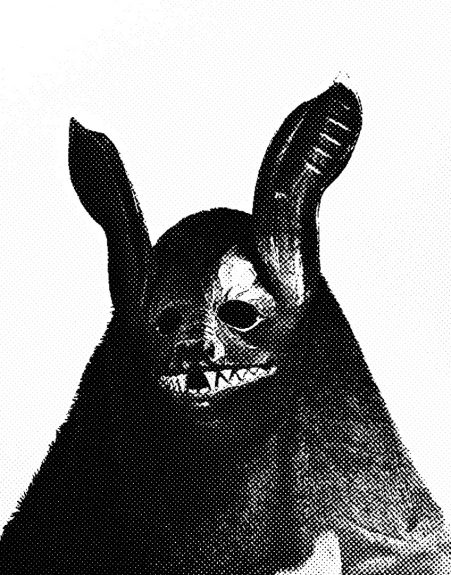 Visit Axel Hoedt in the ether here. Visit his bibliographers Steidl Verlag here.