I have something of a soft spot for Homer Sykes Once A Year photography book.
It was one of the early pieces of culture that I bought which I think may well have fed into what became A Year In The Country.
The book is subtitled Some Traditional British Customs and Homer Sykes spent 7 years travelling the country documenting customs and events, with around 80 different events appearing in the finished book.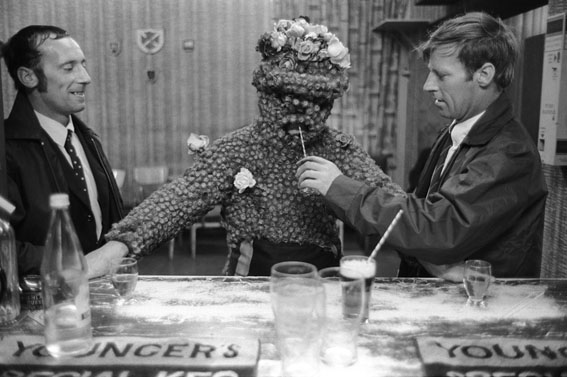 (Burry Man by Homer Sykes)
Homer Sykes work is part of a lineage of documenting such things through photography which takes in the work of 19th century photographer Benjamin Stone, travels through this book and then onto Sarah Hannant's Mummers, Maypoles and Milkmaids: A Journey Through the English Ritual Year from 2011, most recently Henry Bourne's Arcadia Britannica: A Modern British Folklore Portrait from 2015 and partly overseas to Charles Frégers Wilder Mann and its documenting of the wearing of transformative animal costumes in folk customs, which was originally published in 2012 and has been on and off in print since then.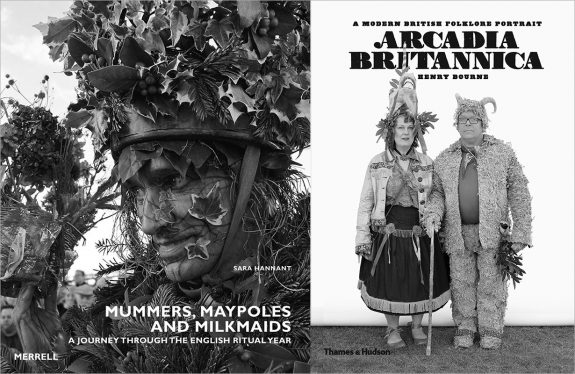 Once A Year was originally published in 1977 and was out of print for a fair old while but in 2016 it was reissued by Dewi Lewis Publishing (who also published Wilder Mann and a book of Benjamin Stone's work).
(File under: Other Pathway Pointers And Markers)
Destinations and directions:
Once A Year
Mummers, Maypoles and Milkmaids