So, continuing on from Part 1 and Part 2 of this post on John Carpenter's 1987 film The Prince of Darkness…
The film was written by John Carpenter but is credited to Martin Quatermass, in homage to Nigel Kneale and which also connects it to the John Carpenter co-produced and scored Halloween III (1982), the script of which was initially written by Nigel Kneale and which I have previously written about at A Year In The Country.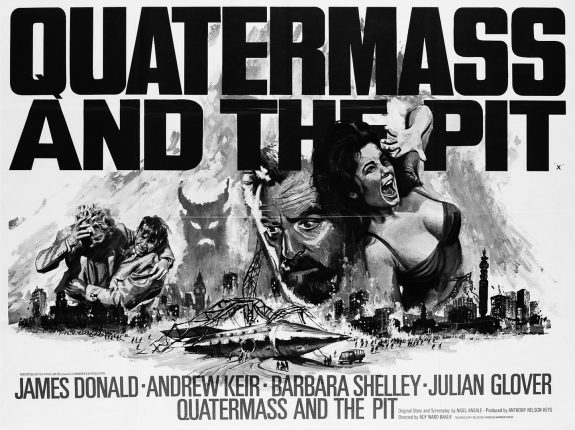 (Above top: the original British poster art for Quatermass and the Pit. Below: artwork for a foreign release of Quatermass and the Pit and a Blu-ray reissue.)
Prince of Darkness shares some similar preoccupations as Nigel Kneale's work and could be seen as treading not dissimilar ground as Quatermass and the Pit, which features an ancient alien spacecraft and race that are unearthed and discovered to have been instigators/controllers of mankind's darker urges over the ages: in both films ancient destructive, human mind and action controlling forces are awakened and the devil, dark forces and evil are given rational, scientific, physical explanations and embodiments, with these beings bearing a physical similarity to archetypal images of devils.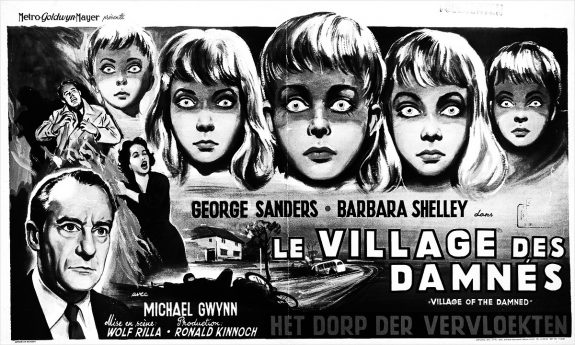 (In a further connection to British science fiction authors, one of the characters in Prince of Darkness is called Wyndham, which may well be a homage to The Midwich Cuckoos author John Wyndham – a book which John Carpenter would go on to adapt in 1995 when he made Village of the Damned, which had been originally adapted for cinema in 1960.)
All the above could make Prince of Darkness seem to be a quite heavy experience but I hasten to add that it is an entertaining film – well, entertaining in the sense of unsettling the living heck out of you. As John Carpenter says in one of the Blu-ray extras "I wanted to do a movie that caused a lot of unease and dread".
Job accomplished Mr Carpenter.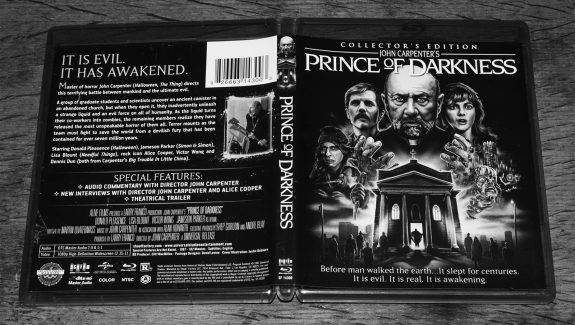 The extra in question is called "Sympathy for the Devil", which features a new interview with John Carpenter and can be found on the Scream Factory / Shout Factory Collector's Edition Blu-ray release of the film, which if you have access to a Blu-ray player capable of playing Region A discs is well worth seeking out.
It features a sympathetic restoration and extras, particularly the new interview with John Carpenter that inform and inspire further debate rather than merely revealing or over revealing "the secrets behind the magic curtain".
Oh and nicely done animated menu screen as well (!).
The Blu-ray cover features a newly commissioned illustration by Justin Osbourn, which pays homage to the atmosphere and era of production of the film while also lending it a certain modern tinge or edge.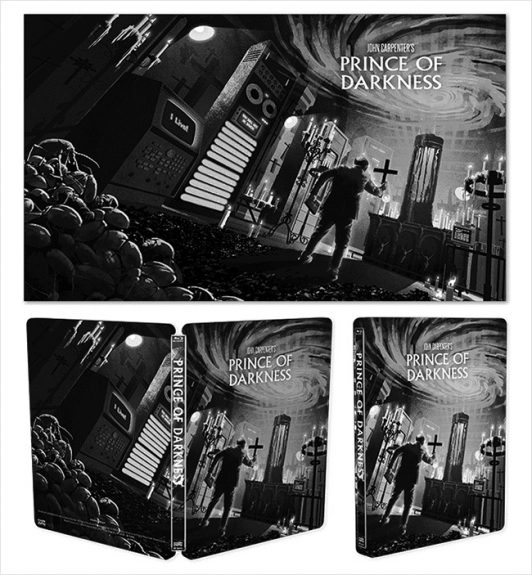 (As an aside, when writing this I saw that Scream Factory have released a steelbook version of the film, the new cover illustration for which is a good capturing of the intermingling of science, technology, religion, horror, the super or preternatural etc within the film. As an aside within an aside – blimey, it's getting to be like vinyl single covers in the 1980s with all the variants of film covers released in limited edition and the like nowadays.)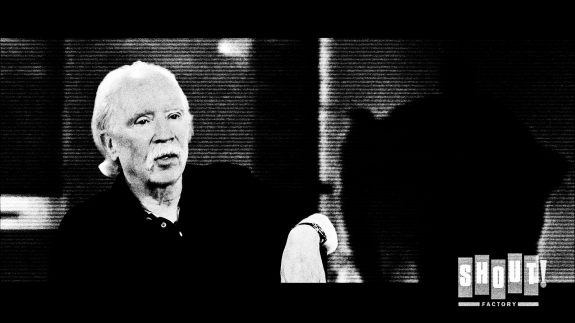 Watched now, when much of film and television is almost frantically kinetic and action filled, Prince of Darkness has a refreshing stillness of pace – although without being slow, plodding or recalling a sense of the now sometimes hard to digest rhythms of previous decades of film and television. Rather, this allows the viewer's mind and imagination to wander.
Along which lines, in Sympathy for the Devil, John Carpenter discusses how film today "is all bebop" – referring to the style of jazz which features fast tempos and complex, rapid changes and how he considers that there are two main ways of making films: one approach which draws from German expressionist film and has a certain languid presentation which allows space and time for the viewer to "look around" and another which draws from Russian montage, where there is a rapid cutting together of images in order to keep people excited and stimulated but which can be devoid of content.
Prince of Darkness ain't so bebop and all the better for it.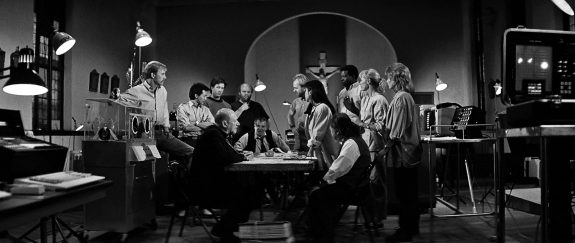 Connected to which despite it being an unsettling horror film, there is little gratuitous gore in the film.
This is in contrast to much of contemporary film and television, whether horror, thriller etc, where a very graphic presentation of such things seems to have become the norm and a form of easy, obvious and questionable form of audience stimulation.
Yes, it's okay, we get it, between CGI and prosthetics you've worked out how to portray such things – the possesion of that technical ability does not mean you have to use it. There is a known part of human consciousness called imagination which does not need precise visual depicting of acts in order to create its own images and atmospheres (!).
Anyways…
John Carpenter also discusses in the Blu-ray extras how he had been reading a book on subatomic particles, which seems to have informed the film's themes:
"None of this is truth. Say goodbye to classical reality because our logic collapses on the subatomic level into ghosts and shadows." (From a lecture presentation in the film.)
That sense of reality, of our belief systems being questioned, collapsing and thrown into new light could well be the main underlying theme of the film.
Elsewhere:
The Prince of Darkness trailer via Scream Factory
An extract from Sympathy for the Devil/an interview with John Carpenter from the Scream Factory Blu-ray
The Scream Factory Collector's Edition
The Scream Factory limited edition Steelbook
Elsewhere at A Year In The Country:
1) Wanderings, Explorations and Signposts 4/52a: Halloween III: Season of the Witch – A Curious Slice of Culture and Collisions with the Past
2) Wanderings, Explorations and Signposts 22/52: John Carpenter's Prince of Darkness Part 1 – The Sleeper Awakens
3) Wanderings, Explorations and Signposts 23/52: John Carpenter's Prince of Darkness Part 2 – "This is not a dream"