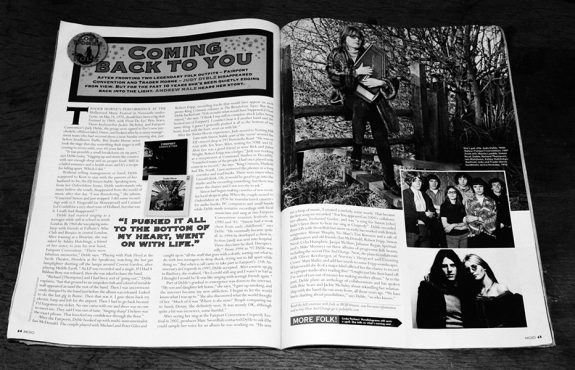 From the late 1960s to earlier 1970s there were a number of female musicians working around folk music who for a fair few years were lost to view…
They include Vashti Bunyan, Linda Perhacs, Shelagh Macdonald and Judy Dyble.
The last three of those were written about by Andrew Male and Mike Barnes in a feature called The Lost Women Of Folk in Mojo magazine back in November 2013, which is a fine exploration of the history of and interviews with those performers.
Shelagh McDonald and Judy Dyble's work I have a longstanding softspot for, probably in part because both of them appear on the Pete Wiggs compiled Gather In The Mushrooms compilation (subtitled the British acid folk underground 1968-1974) that was one of the early inspirations for A Year In The Country.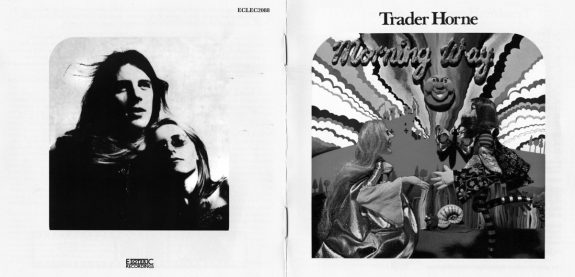 On that album Judy Dyble performs a song called Morning Way with the band Trader Horne, of which in the early days of A Year In The Country I said:
"I think it was Forest's Graveyard or maybe Trader Horne's Morning Way that first grabbed my attention and made me realise that something other than my preconceptions about folk music was going on here. The first lines on Morning Way are "Dreaming strands of nightmare are sticking to my feet…", followed close after by a somewhat angelic female voice in counterpart and well, I thought "This is odd, I like this…""
I find Judy Dyble's voice captivating, entrancing and very evocative and on her earlier recordings it seems to capture and summon the atmosphere and spirit of the time and transport me back then…
I thought it was a shame that for a fair few years she had been slightly lost to view in the history of folk and in terms of her work with Fairport Convention (with whom she was the original female singer), so its good to see that over the years she is no longer so much one of the "lost women of folk".
As the years have progressed she has stepped back into the public eye; beginning in 1981 she has guested at a number of live performances with Fairport Convention and in 2003 began recording again and has since put out a number of albums and singles.
More recently has seen an anthology of her work released by Earth records and also the release of a biography that she co-wrote with prolific author (and sometime A Year In The Country reviewer at Goldmine Magazine/Spin Cycle) Dave Thompson, both of which are well worth an exploration in terms of looking back at growing up in the 1960s, a highpoint of folk explorations in the later 1960s/early 1970s and what one of those who was connected to such things went on to do.
(File post under: Other Pathway Pointers And Markers)
Directions and Destinations:
Judy Dyble and Dave Thompson's An Accidental Musician
Judy Dyble's Anthology
An Accidental Musician at Judy Dyble's website
The Lost Women Of Folk issue of Mojo magazine
Dave Thompson's Spin Cycle at Goldmine Magazine
Local places of interest:
Day #3/365: Gather In The Mushrooms: something of a starting point via an accidental stumbling into the British acid folk undeground
Day #267/365: Morning Way. Trader Horne