In Part 1 of this post (which can be read here) I wrote about Sam Knee's book Memory of a Free Festival – The Golden Era of the British Underground Festival Scene, which is essentially a photographic collection of found, collected, donated and researched period photography which focuses on British free festivals from the early 1960s to around the mid-1980s.
As mentioned in Part 1, it is one of the three main photography orientated books which document British alternative/counter cultural outdoor festivals from the 1960s to 1980s, alongside Jeremy Sandford and Ron Reid's Tomorrow's People and Richard Barnes' The Sun in the East – Norfolk & Suffolk Fairs.
And as also mentioned in Part 1, Rob Young has written extensively about a similar era and aspect of British festivals in the Paradise Enclosed chapter in his book Electric Eden – Searching for Britain's Visionary Music.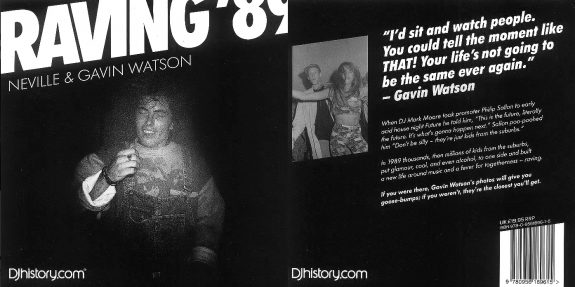 In the final chapter of Sam Knee's book he briefly mentions how "some of the ethos of the free festivals lived on in acid-house culture and various rave scenes".
Whereas the festivals focused on in Electric Eden and Memory of a Free Festival appear to largely have come from and be connected to what could be loosely called alternative culture, if you look at the photographs which say Gavin Watson took of the rave scene that feature in his Raving '89 book, the styles and scene in his photographs could be seen as belonging to a more "ordinary" or at least less distinctively and overtly alternative to the mainstream area of culture and aesthetics.

In part that may be because of the more casual fashion which was associated with rave, which was nearer aesthetically to mainstream clothing, e.g. jeans, baggy t-shirts etc but it is possible that it reflected the different demographic, cultural and philosophical/political interests of those involved in rave. Although it had elements of hippie, freedom loving or anti-authoritarian aspects and attitudes, initially and at earlier unlicensed events it could be seen more as a purely escapist, hedonistic coming together of people, one often less concerned or partially taking impetus from say wider utopian ideals.
Also, in contrast to the photographs in Memory of a Free Festival, in Gavin Watson's photographs of late 1980s raves the partying occurs more – although not exclusively – in enclosed, indoor spaces such as deserted industrial buildings.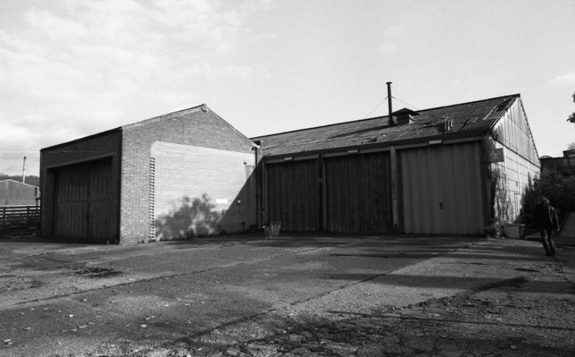 As time passed, within rave/dance music the freedom, political and anti-authoritarian aspects would become more highlighted as protest against the restrictions of the Criminal Justice and Public Order Act of 1994, which focused on restricting unlicensed raves, gathered pace.
Those aspects could also be found in the likes of the activities of Spiral Tribe, a free party sound system that were originally active in the first half of the 1990s and who often organised unlicensed parties/raves. Their aesthetics and anti-authoritarian/freedom orientated stance seemed to meld and draw from a mixture of dance, hippie and crusty/traveller culture (which I discuss further in Part 1 of this post) and their events took place in a variety of locations which took in squatted and/or previously abandoned venues, rural and urban locations.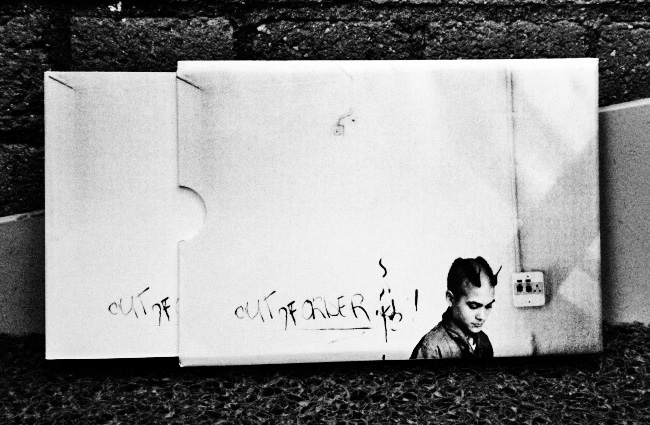 A line could be drawn from such activities to the photographic work of Molly Macindoe whose book Out of Order: The Underground Rave Scene 1997-2006 documents more contemporary, not dissimilar culture. Her work takes in a broader British and European view and often focuses on free party dance orientated events, many of which are unlicensed and which take place amongst for example edgeland derelict industrial estates, forests and fields.
Elsewhere:
Sam Knee's Memories of a Free Festival at Cicada Books
Gavin Watson's Raving '89
Molly Macindoe's Out of Order
Elsewhere at A Year In The Country:
1) Day #4/365: Electric Eden; a researching, unearthing and drawing of lines between the stories of Britain's visionary music
2) Week #6/52: Tomorrow's People, further considerations of the past as a foreign country and hauntology away from its more frequent signifiers and imagery…
3) Wanderings #37/52a: Molly Macindoe's Out Of Order and Partying Amongst Edgeland Ghosts
4) Chapter 1 Book Images: Electric Eden – Unearthing Britain's Visionary Music – Folk Vs Pop, Less Harvested Cultural Landscapes and Acts of Enclosure, Old and New
5) Wanderings, Explorations and Signposts 11/52: The Sun in the East – Norfolk & Suffolk Fairs and Albion Unenclosed
6) Wanderings, Explorations and Signposts 14/52: Memory of a Free Festival and Other Arcadian Dreams  – Part I