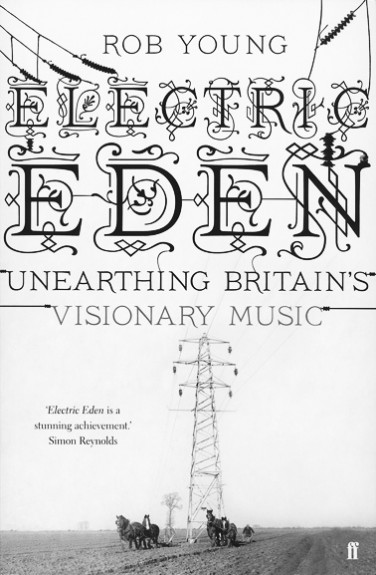 File under:
Trails and Influences: Touchstones Case #2/52.

Well, this has been something of an ongoing reference point in all things A Year In The Country-ish. It's a rather fine, epic tome of a book. In simple terms it's a journey through British folk music from it's roots to the modern day but really it's much more than that.
On it's journey it wanders well away from the more beaten tracks surrounding such things and is all the better for it: lines are drawn between a lot of intriguing dots and points of reference; the trail and timeline/s it creates as it does so makes it worth the effort of fully investigating the books 672 pages.
It journeys from folk revivalist collectors such as Cecil Sharp, the social idealism of William Morris and Ewan MacColl, the folk-rock of the likes of Fairport Convention and Pentangle, the acid folk of Comus and Forest, The Wicker Man and occult folklore, contemporary esoterically interconnected practitioners such as the Ghost Box record label and even wanders of towards Kate Bush and Talk Talk… but as I said it also travels off the beaten track towards Bagpuss, 1970s pastoral science fiction and… well, have a read-see.
Now in such a book there will always be sections that interest some readers more than others: just personal taste but I would gladly swap the 30 or so pages on the Incredible String Band for the paragraph that covers The Owl Service (the band) and their like or the few pages on Ghost Box but hey ho… I'm glad somebody has written about such things full stop (and put it all together in a cohesive form).
Speaking of such things, I think the books section on Ghost Box is one of my favourite parts of any factual book; it captures a certain something. What? Well, probably a sense of the excitement and envelopment that stepping into a separate created world or reality via cultural forms/scenes/events can provide, even if only for a record or evening or two.
Or to quote Mr Young, how at such times the creators and participants engage in a form of consenual sensory hallucination.
Blimey, I love that phrase. It's a rather succinct description of the sense of giving yourself up to otherworldly cultures and stories.
Actually, there are a few rather fine turns of phrase in the book to describe such cultural goings on: imaginative time travel is another.
If you're going to get a copy, I'd recommend one of the earlier editions (the "plough and pylon" version); nicer printing, layout and to my mind a cover that says much more about the curious cultural collisions to be found within the book than the more obvious later band cover.
Something of a returning reference point in the old subconscious for A Year In The Country this cover I think… the "bad wires" indeed… More of that later.
As a final point,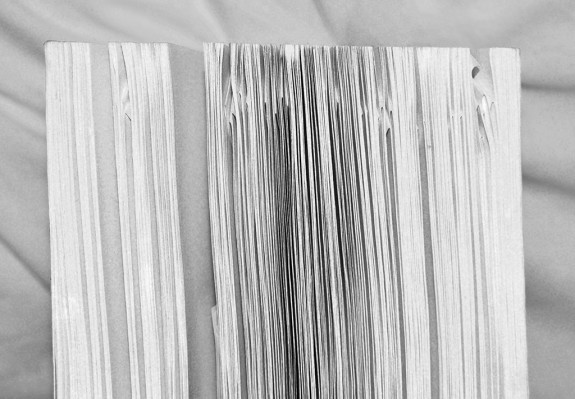 if I'm reading a book and there's something I want to refer back to or find particularly interesting I tend to fold the page over at the corner. I think the photograph on the left of my copy of the book shows it has a fair degree of such things.
If you should wish to purchase it via Amazon: Electric Eden: Unearthing Britain's Visionary Music