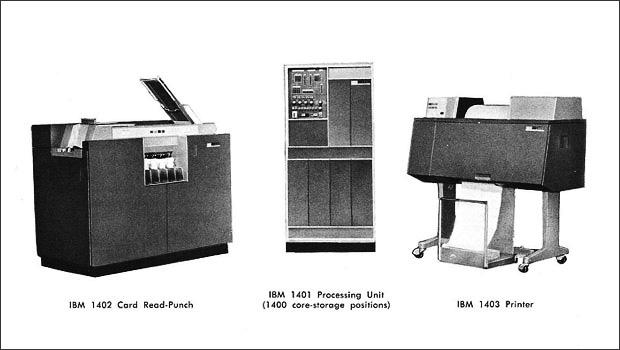 File Under: Trails And Influences / Year 2 wanderings
At the moment there seems to be a romantic nostalgia for certain elements of older technology, particularly in relation to music – whether connected to creation and recording and / or related physical objects; of appreciating / returning to a certain level of awkwardness and inconvenience to things – sometimes in actuality, sometimes more as an idea or mixed and matched with contemporary zeros and ones techniques and distribution.
Connected to the above, I suppose could be the relatively recent fanatical upswing in modern day shellac musical encasings and a love of all things analogue.
Curiously, somehow or other the use, appreciation and romance of such older technologies segues and intertwines with the more bucolic surrounds, wanderings and landscapes of A Year In The Country,  a part of the cultural landscape "…planted permanently somewhere between the history of the first transistor, the paranormal, and nature-driven worlds of the folkloric…" (to quote Kristen Gallerneaux)…
Hmmm.
More of such things another time maybe.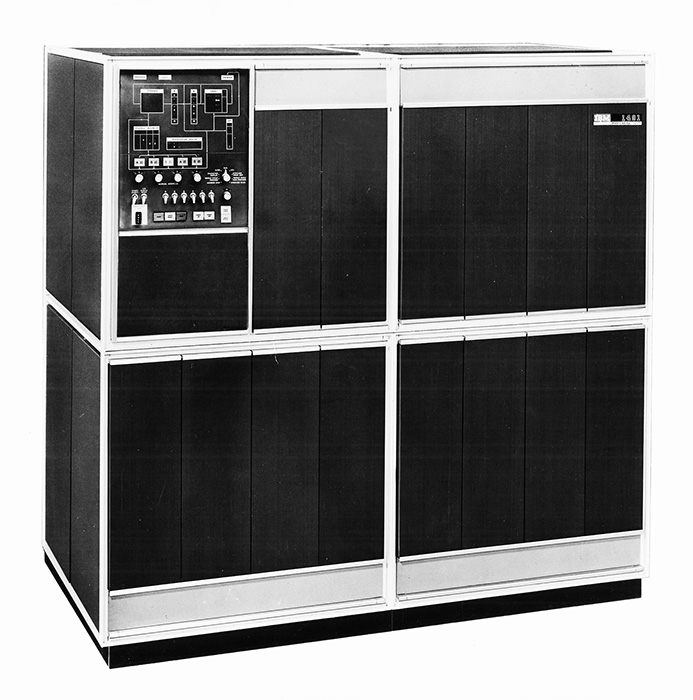 Anyways, travelling along such lines…
Recently, in rather unexpected surroundings I came across an album called IBM 1401, A User's Manual by Jóhann Jóhannsson.
The IBM 1401 was a computer that was produced from 1959 until 1971 – which seems like a rather long stretch for digital technology in these rather brisk times – and were intended as a replacement for unit record equipment which processed things on punched cards (and more of those such things another time maybe), being a more new fangled tape drive based machine.
Anyways (again), Mr Jóhannsson's father was a maintenance engineer on such 1401's and he programmed their memory so that electromagnetic waves could be picked up by a radio receiver that sat on top of the computer and created music via this technique.
When the computer was rendered obsolete, his father gave it a farewell ceremony that included playing some of the short melodies he had composed – some of these were recorded on reel to reel tape recorders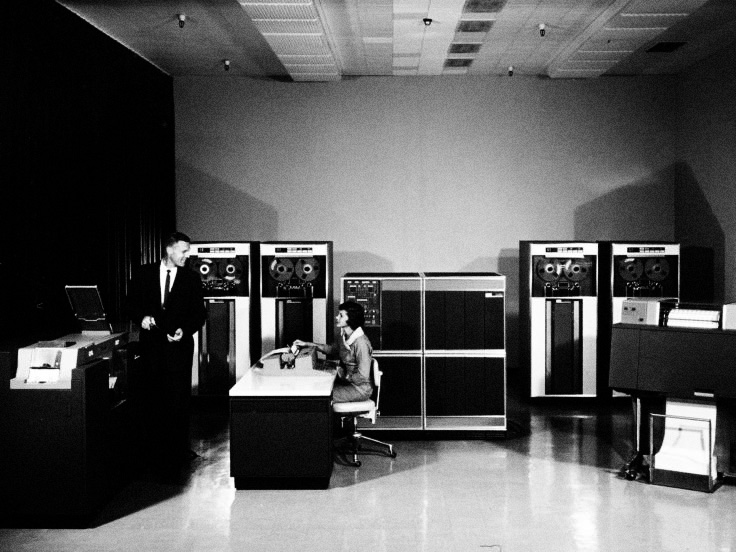 There's a certain, well more than a certain, poignancy to the imagery this conjures up and the sense of affection for a set of computer workhorses that this gent had kept ticking along.
Not a million miles away, in its own way, from tales of those in the countryside who kept workhorses essentially as pets on working farms after their superseding by friends with four wheels rather than four legs.
Anyways (again again) much later after this earlier bidding farewell, Jóhann Jóhannsson found the tapes and created his own elegy to an elegy – hence IBM 1401, A User's Manual.
When I first discovered about this album, I was fascinated by it, the story of it, the story of the tapes and how they were made, the visions, sounds and images it conjured in my mind.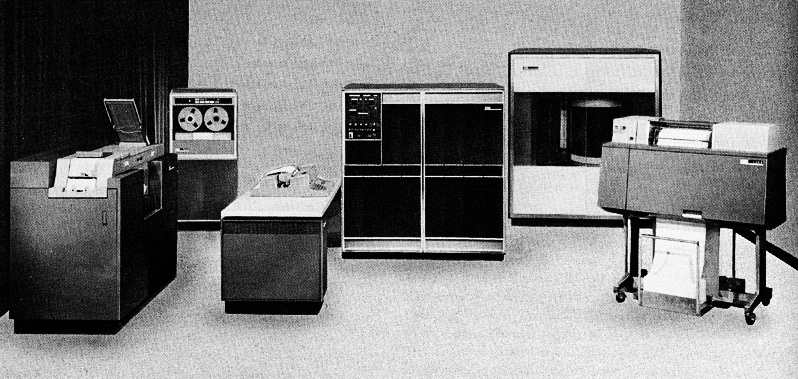 (The first truly pocket computer indeed. Available with a selection of micro-accessories.)

So, through the easy and ubiquity of the ether based opposite of the earlier mentioned awkwardness, within moments I started to listen to the album.
It was interesting hearing the music Mr Jóhannsson had created as it doesn't take the Radiophonic-esque bleeps, whirs, crackles and whistles of earlier technology route that might be more immediately expected, rather this is a much more almost classical, elegaic body of work that layers the original recordings and excerpts from maintenance instructions.
Those instructions, particularly in Part Two: IBM 1403 Printer seem to belong more to say those you would find for a mechanical engine than something we now connect with computers – notes on keeping oils topped up and ball bearing maintenance for instance; reflections of a world, time, place and ways that now seem far, far removed from our own.
A modern day User's Manual here. Notes on it's wellspring here and here.