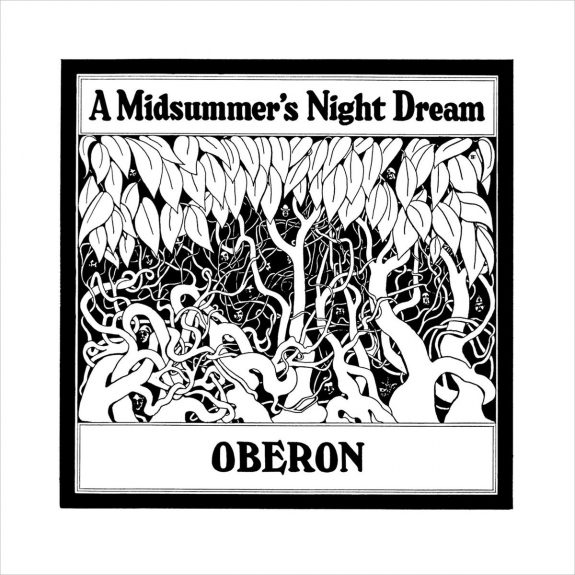 This is #1 in a series revisiting of some of the acid/psych, underground and/or privately pressed folk from the late 1960s to around the mid 1970s that I have repeatedly returned to during A Year In The Country and often that were also early touchstones and inspirations.
Nottanum Town is from the album A Midsummer Night's Dream which wasoriginally released in 1971 as a privately pressed edition of just 99 copies.
Their version of the traditional song Nottanum Town opens the album and I would probably file it alongside other privately pressed psych folk from that period such as Stone Angel and Midwinter, in the way that it features transportive female vocals and conjures and captures a very particular otherly spirit of Albion atmosphere that seemed to prevail around then.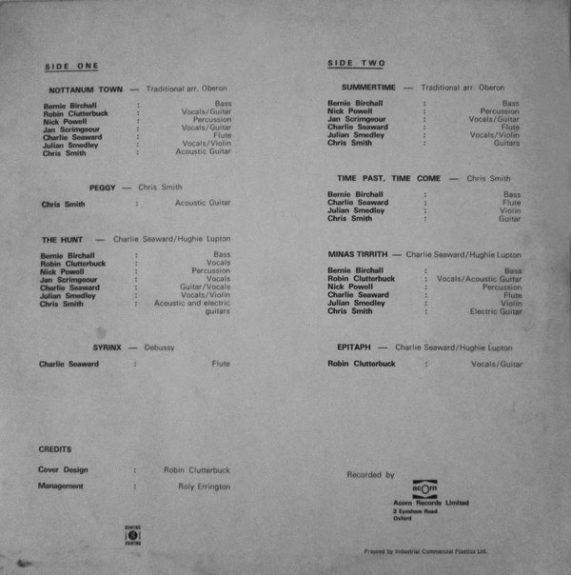 In 2014 it finally had a legitimate repressing by the label Guerrsen, which lead to these reviews/comments:
"At one point the UK's most valuable folk album, this has a dark, claustrophobic sound, heightened by eerie, acid-induced lyrics. Probably the most notable track is "Minas Tirith", a sinister extended psych-folk excursion which suddenly explodes into a bizarre and metallic (in the literal sense) drum solo. Also notable are "The Hunt", a strange piece of progressive-folk and a doomy opening version of "Nottamun Town". (Richard Falk, Galactic Ramble)
"From the murkiest crypts of the progressive folk underground comes this extraordinary LP, with a sound and atmosphere like nothing else. At least one of the few copies pressed should be preserved in the British Museum" (Patrick Lundborg, Galactic Ramble).
(File Under: Cathode Ray & Cinematic Explorations, Radiowave Resonations & Audiological Investigations)
AVT Guide listing: Oberon A Midsummer's Night Dream