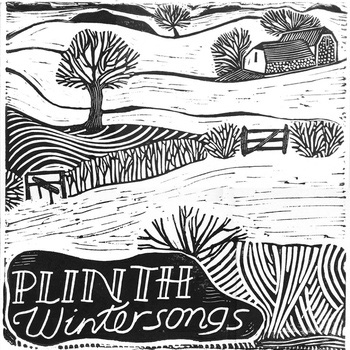 File under: Trails and Influences:
Recent Explorations. Case #16/52.
This album was made by Michael Tanner with Steven Dacosta, accompanied by Nicholas Palmer and Julian Poidevin…
Now with somebody like Michael Tanner who has put out/collaborated on a fair few records (there are 20 releases to listen to at his ether victrola, over 50 records listed here), it can be a little hard to know where to start a-listening…
Well, near the start is probably not a bad idea. And with that…
Wintersongs. This is lovely album to drift off into. I suppose it could be loosely described as a kind of folkloric or pastorally themed ambient or even soundscape album but I don't think it's an easy piece of work to pigeonhole in such a way.
It wanders through a landscape not dissimilar in parts to Virginia Astley's From Gardens Where We Feel Secure (see Day #118//365); like that album it could be seen as a soundtrack for the landscape of these isles, one that is in parts gently melancholic but also subtley magical… and on a track like Bracken it almost feels like a walking companion for the From Gardens album.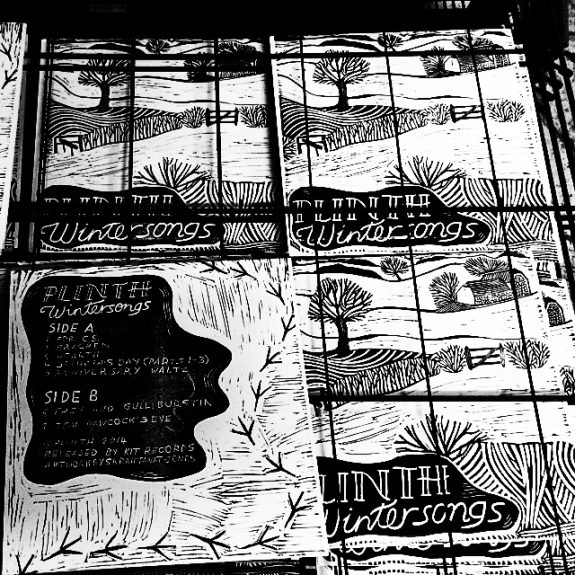 Ah, Bracken, it was just playing as I typed… I could listen to that all day. Lovely stuff.
However, like From Gardens Where We Feel Secure this isn't a twee trip through the land; while in parts it may be a journey through a certain kind of pastoral reverie there is also something else going on amongst the hills and trees. There's heartbreak in the pathways of it's songs at points; Hearth makes my mind wander towards losses along the byways of life…
In the sleevenotes Michael Tanner seems almost apologetic, though fond of this early work of his:
"these were our first attempts at making a record. and although i say it through squinted eyes, the naivety which used to make me run for cover is now kind of endearing…"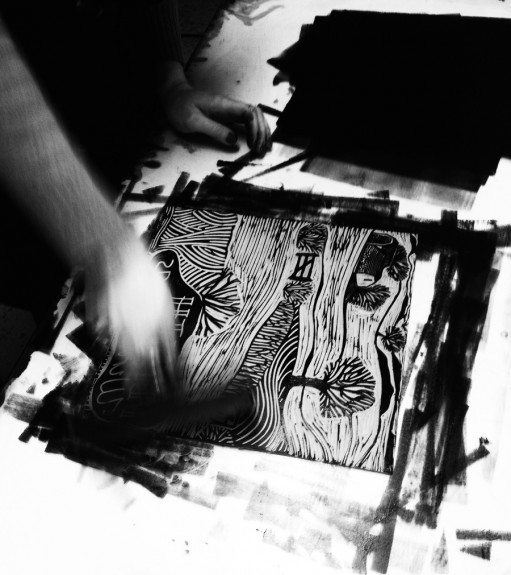 All I can say is if my first recording put out into the world felt like such a complete encapsulation of a particular world, view and journey, well, I think I would sleep easily.
The album has gone through various incarnations over the years since it was first released: as a cassette in 1999, CDrs in 2002/2006 by Dorset Paeans and then Rusted Rail and of late a limited edition vinyl record release by Kit Records, housed in a rather lovely and lovingly produced linocut sleeve.
All sold out I'm afraid but you can still listen to, purchase and peruse the album as zeros and ones at Michael Tanner's music site here or at Kit Records here.
As an aside, the instruments listed in it's making include glockenspiel, trumpet, clarinet, guitar, clocks, fireplace, ring modulator, birds, teapot, train, voices, piano, garden, sleigh bells, cymbals, melodica…
My first proper listening probably added a few more instruments to that mix: I was sat outside letting my mind wander over the valley in front of me as the album played.
The birds in the trees around me were singing and chirruping their hearts out, local dogs would break into barking, cars would pass, the neighbours were nattering and the wind was gently rustling. At points I couldn't tell quite which sounds were on the album and which in the world around me; as the sound of somebody's footsteps played I found myself turning round thinking I had a visitor coming up the steps to my side and the album became almost like a live field re-recording, which seemed kind of fitting in a way as the first time to properly appreciate it.