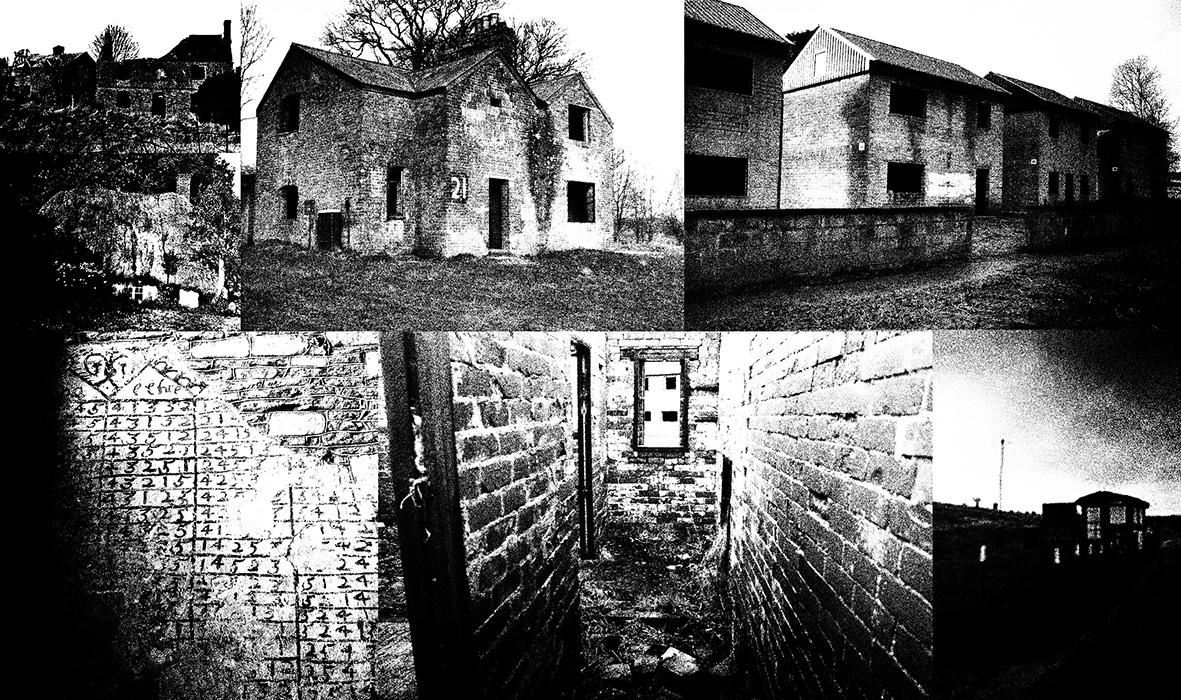 File Under: Trails And Influences / Year 2 wanderings
Subsection: The Quietened Village's Library Of Loss; Volume #3/7a
Additional Subsection: Light-Catchery Traces and Recordings

Something of a wandering amongst light-catchery from/of lost homesteads…
Along with Tyneham, Imber is a deserted village that was requisitioned for conflict training.
In the 1960s and 1970s houses were built there, intended for use during such preparations.
These houses have a very simplistic appearance and design and they have been described rather aptly by the authors of Uncommonly British Days Out as being like childrens' drawings of a house.
Connected to that, what they also make me think of is the forbidding and rather unsettling child's-drawing-come-to-life house featured in the 1988 film Paperhouse (see here around these parts and here elsewhere in the ether).
As a nice contrast to their utilitarianism, apparently there are still the remains of a bell ringing chart to be found on the walls of a local church.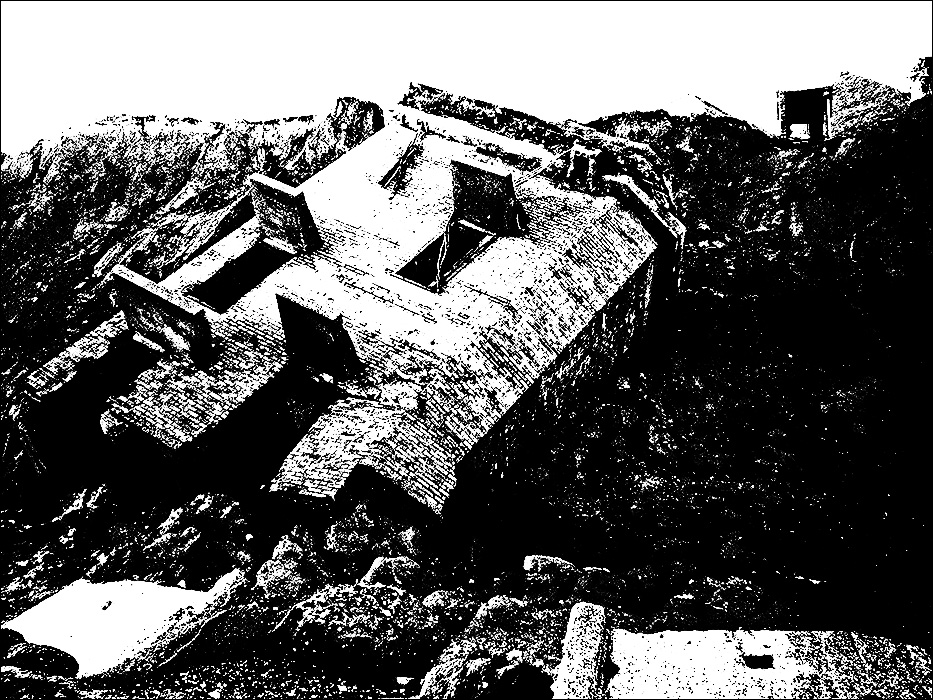 In the area of Holderness, a number of villages and homes have tumbled into the sea due to coastal erosion.
This is a very literal representation of the power of such things and how they can affect day-to-day life.
Having said which, the photograph above seems nearer to something you might find in a post-apocalyptic/dystopian science-fiction film than real life and put me in mind of say a defence agencies headquarters felled by marauding other worldly invaders or perhaps, in a Planet Of The Apes-esque manner, by our own hand.
It seems too solid, too substantial to have just, well, tumbled into the waves.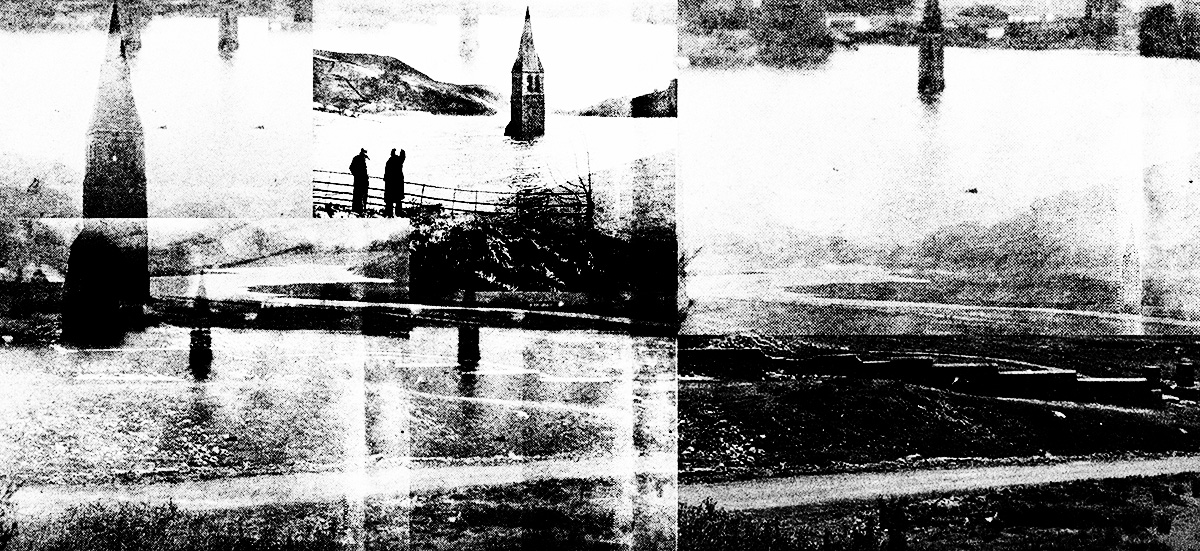 There is something particularly evocative about the reappearance of submerged buildings from villages that were flooded in the building of say a reservoir when the water level falls…
…something almost mythical about the brief resurgence of these gently wraith like reminders of times, places and homes gone by, accompanied by a form of quiet resilience in the face of events.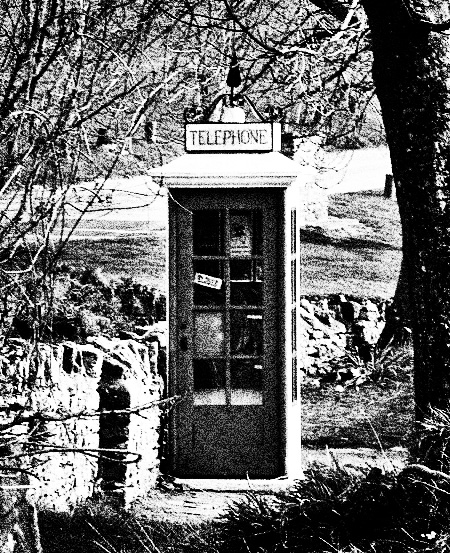 …and returning to Tyneham, above is a public telephone box from the village.
That this still exists beggars belief.
Also, its design seems to be from some impossible previous age – to conjure up images and thoughts of previous eras' imagined bucolic countryside bliss.
…and in a belt and braces manner, considering what happened to the village, it has a "Closed" sign hanging inside.
I feel that a question mark or two in amongst an exclamation mark could well be appropriate around now.
A few pathways and signposts:
Imber village in the ether here.
Chimes once sounded here.
Holderness light-catchery here in the ether.
The departed returns…
Public telephony of Tyneham from here in the ether.
The Quietened Village audiological explorations can be found here.