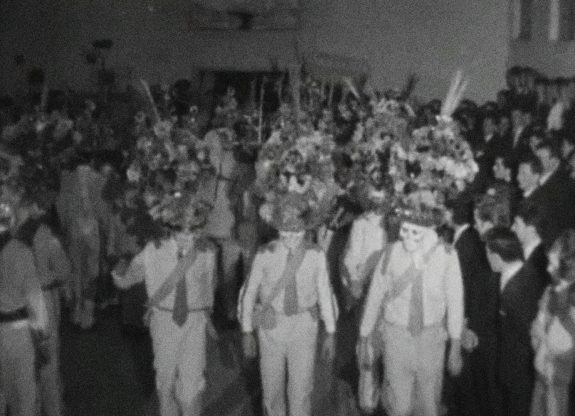 I recently wrote about Homer Sykes' Biddy Boys book, which collected his photographs of folkloric customs and costumes in Ireland in 1972.
When I was looking up what the Biddy Boys and their traditions were, I came across this footage of the Saint Brigid Day Customs and Traditions from 1965 in the RTÉ Archives.
(If you should not know, RTÉ is a semi-state company  and the national public service broadcaster of the Republic of Ireland – not all that dissimilar, from the relatively small amount I know about it, to the BBC in the UK.)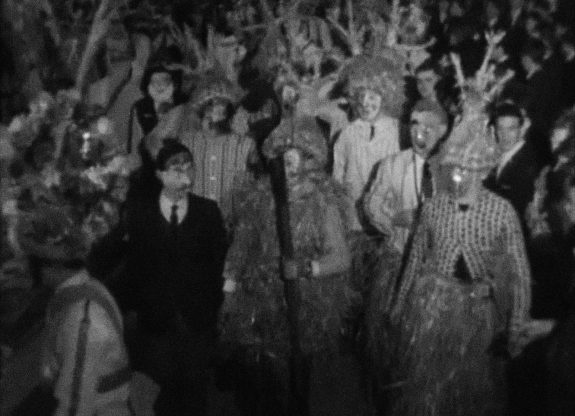 The footage of the Biddy Boys shown here presents a much more organised, regulated and respectable public face  of such customs than the behind the scenes, at home and in the public house view that can be found in many of Homer Sykes' photographs, which seem to often reflect a more untamed, celebratory, carnivalesque atmosphere.
The description of the customs that accompanies the footage say:
"The Biddy Boys are grown men dressed in costumes, who carry Saint Brigid Dolls called 'Brideogs', traditionally made from their grandmother's hair."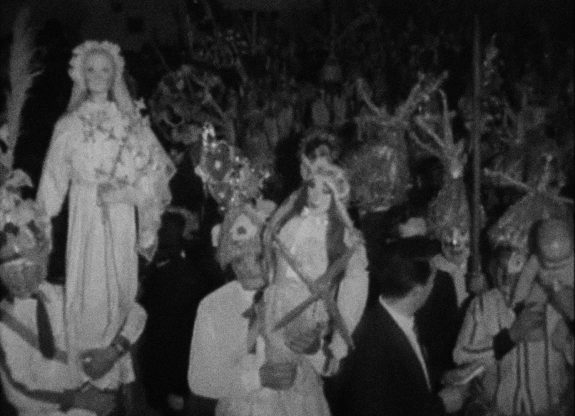 In this footage the imagery does not seem to as overtly contain unsettling undercurrents as in Homer Sykes' photographs, possibly due to it being a more formal "official" public service broadcaster viewpoint but it does contain a sense of these traditions having deep roots within the community and family life as one Biddy is said to have been made using hair cut from a participant's great grandmother more than a century and a half ago.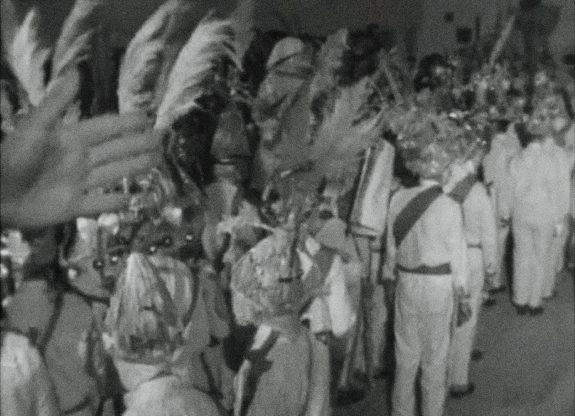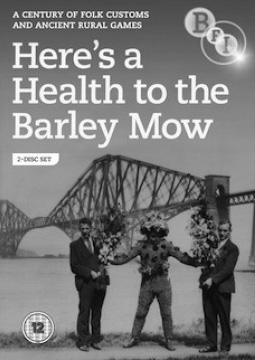 Anyways, fascinating to watch as a snapshot of a particular time and place, that can be taken as a companion piece from just over the water to the BFI's Here's a Health to the Barley Mow DVD set, which gathered documentaries, unseen television reports and silent film footage of British folk customs and ancient rural games.
ATV Guide: RTÉ Archives – Saint Brigid Day Customs and Traditions 1965
(File Under: Cathode Ray & Cinematic Explorations, Radiowave Resonations & Audiological Investigations)