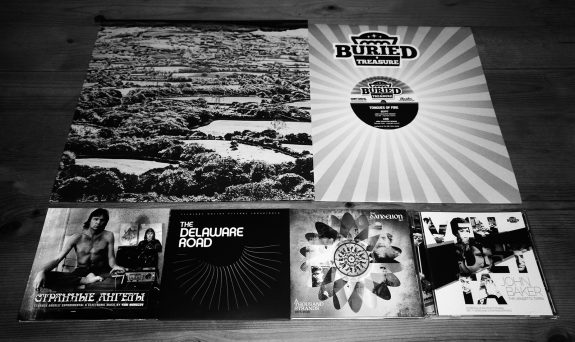 Buried Treasure is described as a "UK label specialising in archived electronic, tape, radiophonic, jazz, psych, folk & library sounds".
They have released library music reissues such as Rare Psych, Moogs & Brass – Music From The Sonoton Library 1969-1981, archival Radiophonic Workshop recordings on the Vendetta Tapes – John Baker & The BBC Radiophonic Workshop album and musical experimentalism from behind the Iron Curtain on the Yuri Morozov Strange Angels album:
"1970's experimental & electronic music recorded in soviet Russia by Yuri Morozov. Banned by the KGB for its esoteric content and references to forbidden spiritual texts, Yuri recorded over 46 albums between the 1970s until his death in 2006. Only available on cassettes passed around in secret within the Russian music underground until now."
Alongside such archival releases, they have also sent out into the world a number of often conceptual records that at times explore spectral/hauntological concerns, while also at points interweaving such things with the undercurrents and flipside of folk, pastoralism and bucolia.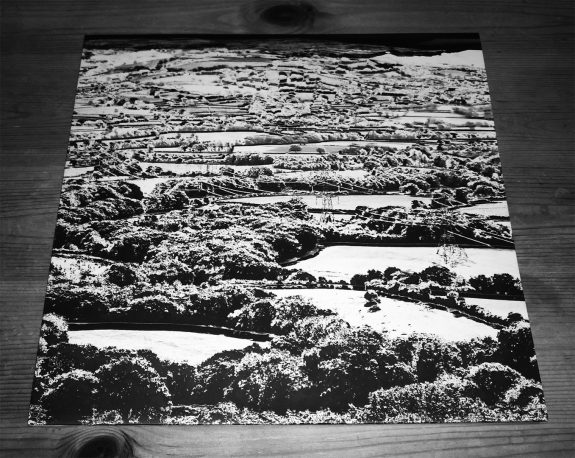 Revbjelde's The Weeping Tree EP (some of which also appears on their eponymous album) takes as its starting point folkloric concerns but also seems to contain echoes from many different seams of the layers of musical history and experimenting, accompanied by the fluttering vocals of Emma Churchley of Silversmoths that at times put me in mind of the folk reinterpretations of Lutine…
While their For Albion EP is music from the furthest reaches, where hazy shades of Dead Can Dance, folk, electronica and the avant garde meet amongst the landscape of Penda's Fen, as Martin Denny dances with a distant cousin of Astrud Gilberto over the far off brow of a hill.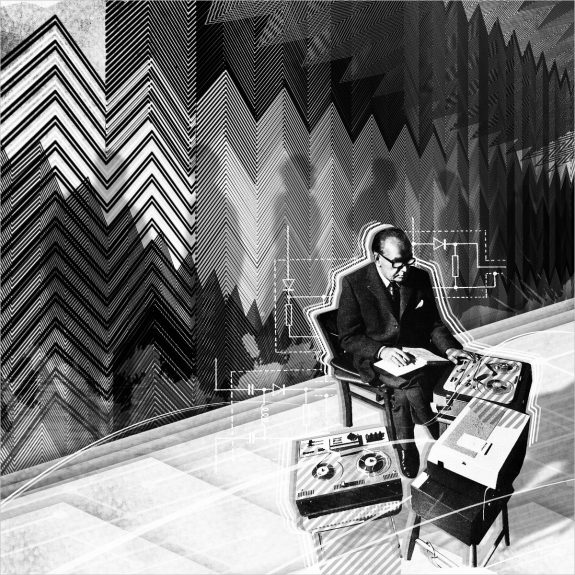 The Delaware Road album is a themed concept album which features the likes of Howlround, Dolly Dolly, Revbjelde and The Rowan Amber Mill:
"London. 1968. Two pioneering electronic musicians discover a set of unusual recordings which leads to a revelation about their employer. Fascinated by the seemingly occult nature of the tapes they conduct a ritual that will alter their lives forever… an occult conspiracy thriller & an audio-visual treat for fans of archived electronica, far out jazz & haunted folk grooves chronicling the musician's obsession with sound, sex & magic."
At points when listening to the album, it made me think variously of the soundtrack to a curiously very British Radiophonic giallo film, the glam stomp revisitings of Earl Brutus, never before heard archival library music that is caught in a portal just to the side of reality, folkloric chamber music and late night jazz filled rooms back when.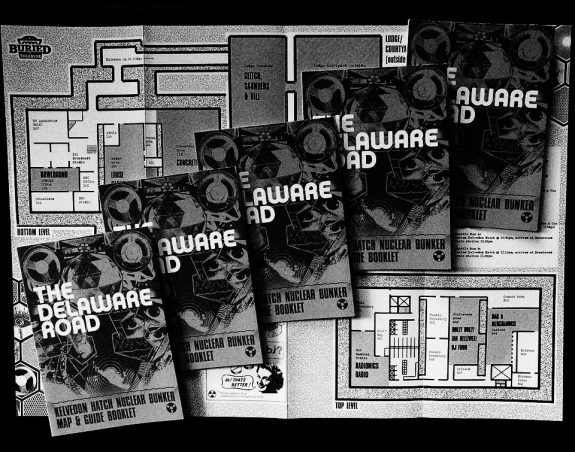 (In an additional layering of The Delaware Road album and project, it is being brought to life and further explored in the real world, via a subterranean event at decommissioned Cold War installation Kelvedon Hatch, which I have mentioned around these parts before. Visit details of the event here.)
Seams could well be an appropriate word to use in terms of Buried Treasure; their releases are an exploration of the hidden layers of culture and the tales that lie beneath the land, mingling and interweaving a vast array of musical styles and reference points into one constantly surprising and intriguing whole.
(File Post Under: Cathode Ray & Cinematic Explorations, Radiowave Resonations & Audiological Investigations)
Audio Visual Transmission Guide:
Buried Treasure
Local Broadcasts:
Ether Signposts #15/52a: The Delaware Road at Kelvedon Hatch