When I was young the reflective glass cat's eyes that were used to mark the dividing line between road lanes in the UK seemed like quite magical things.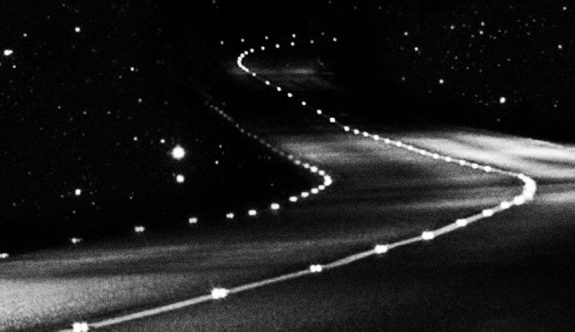 That sense of magicalness was probably in part because of their name, the way lines of them spread out into the night as they reflected car headlights, the seeming improbability of their indestructibility when cars passed over them and that I was told they cleaned/washed themselves when cars passed over them – which always seemed like an impressive, practical and mildly astounding example of design and functionality.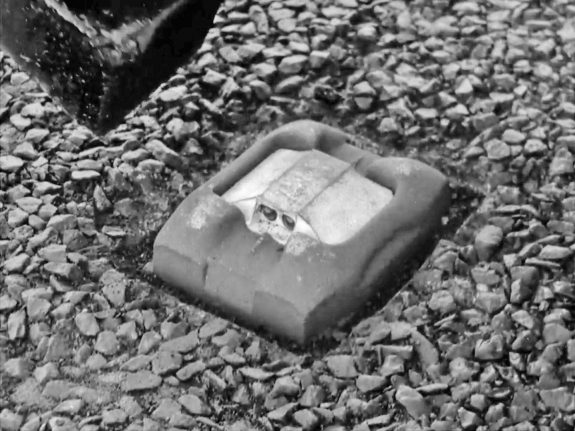 (Once in those younger years I owned some of my very own: near to somewhere that I lived their was a subsided road which had crumbled and fallen down the side of a hill – I think it had been repaired before but kept just collapsing again so it had been left alone. Along that stretch of disused road were some cat's eyes and somebody plucked up the courage to go and fetch some of them when we visited it one time.)
Although I know that they are still used on the roads, they don't seem to be as commonplace as they once were and to a certain degree I think of them as belonging to a previous era.
Anyways, at the BFI Player there is a short 1955 documentary film about them called The Night Has Eyes and well, I just had to watch it.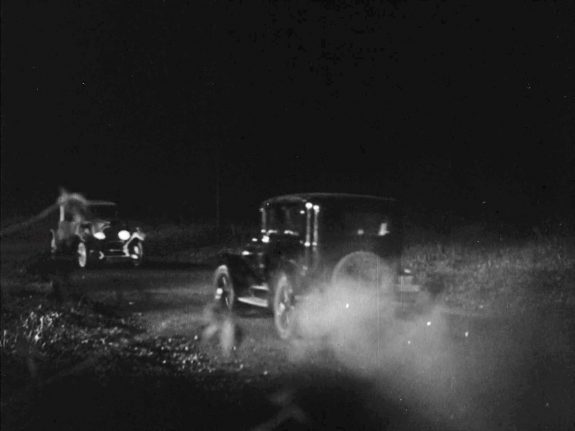 It starts and ends like a scene from a rural noir, with period cars travelling down dark country roads at night and goes on to show the factory where the cat's eyes were made and how they were fitted into the road.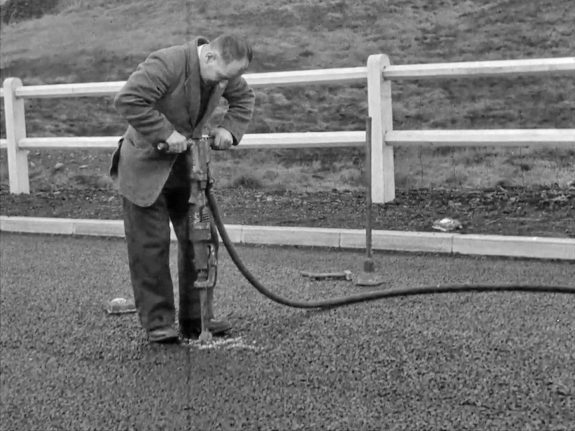 There seems to have been an awful lot of quite intensive labour, checking, construction and installation that went into the cat's eyes and it seems to odd to watch this really quite heavy manual labour being done in suit jackets and trousers, in the days before modern workwear.
(Oh and the documentary demonstrates how the cat's eyes did indeed clean themselves when a car passed over them.)
Investigating cat's eyes further I found that they were invented in the 1930s by Yorkshireman Percy Shaw, after he was inspired when he saw the headlamps of his car reflected in the eyes of a cat…
…which adds a certain pleasant winsomeness to them I find.
However, I also discovered that there is the possibility that they are coming to the end of their days as they may be replaced by LED lights which apparently provide "extended visibility" over longer distances and in adverse weather conditions.
So, on hearing that, Mr Shaw here is a tip of the hat to you and cat's eyes.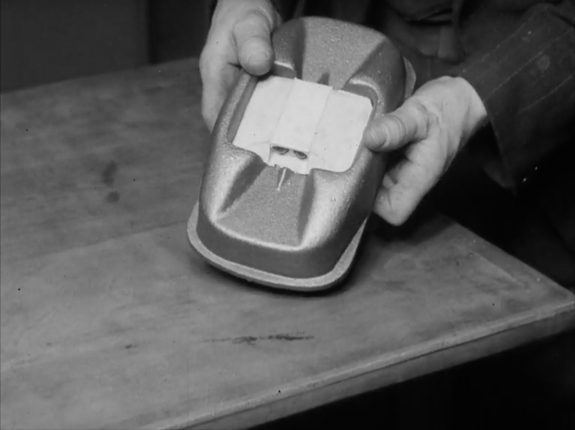 Audio Visual Transmission Guide #1:
The Night Has Eyes
Local Broadcasts:
Day #115/365: Edward Chell's Soft Estates – documents of autobahn edgelands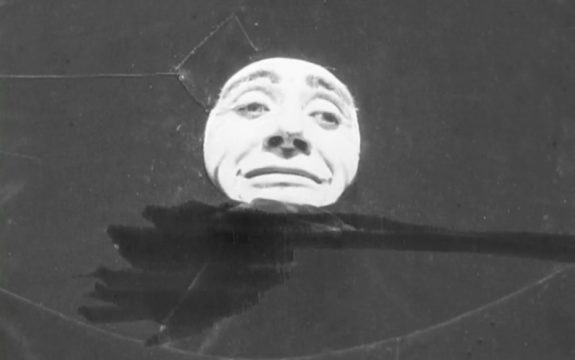 PS…
I've been visiting the BFI Player a few times at A Year In The Country of late, so I thought I would mention what it is:
The BFI Player is an online site, run by the publicly funded British Film Institute, where you can watch a selection of amongst other things independent, left-of-centre, experimental/arthouse, social history and documentary films and television programmes.
Some aren't easily available elsewhere, some of them are free to watch, some you need to pay a monthly fee/take part in a free trial and some are pay-per-view.
Essentially it's an online version of the BFI Mediatheques that are in some cinemas and libraries across the UK, which have screens/booths for you to watch a library of films etc.