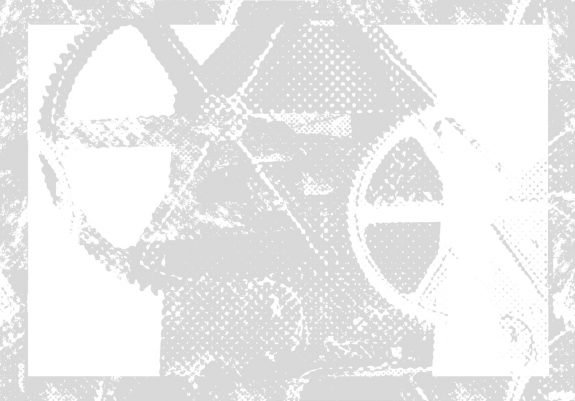 Print artwork from The Quietened Mechanisms album.
The album is an exploration of abandoned and derelict industry, infrastructure, technology and equipment that once upon a time helped to create, connect and sustain society.
It wanders amongst deserted factories, discarded machinery, closed mines, mills and kilns and their echoes and remains; taking a moment or two to reflect on these once busy, functioning centres of activity and the sometimes sheer scale or amount of effort and human endeavour that was required to create and operate such structures and machines, many of which are now just left to fade away.
Features music and accompanying text on the tracks by Howlround, Grey Frequency, Listening Center, Sproatly Smith, Embertides, Keith Seatman, Time Attendant, A Year In The Country, Dom Cooper, Field Lines Cartographer, Vic Mars, Depatterning, Pulselovers, Quaker's Stang, The Heartwood Institute and Spaceship.
"A Year In The Country and a selection of their regular musical contributors here turn their attention to abandoned factories and technology, spending an enraptured hour or so wandering among their ghosts… each track reflects a specific location, combining field recordings, musique concrete and spooked electronica into a strangely transporting whole." Ben Graham, Shindig! magazine, issue 84
Elsewhere at A Year In The Country: