There is fine review and exploration of the themes of The Restless Field at whisperinandhollerin:
"… the music speaks volumes with a brooding, eerie quality that is more menacing than celebratory. As such, it is more like a score for a low budget horror movie or as a soundtrack to a radical makeover of BBC's Country File…"
Martin Raybould at whisperandhollerin
Thanks to Martin and Tim, much appreciated.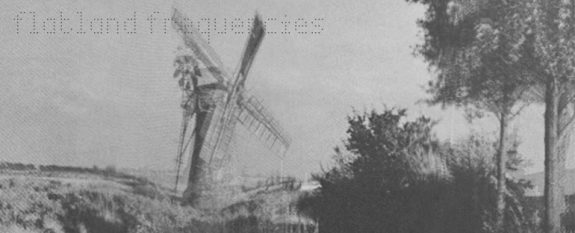 Plus Depatterning's Last Best West (circ. 1896) can be found at the Flatland Frequencies radio show.
The show traces "…electronic music from its roots to present day… Playing the finest in electronic explorations, from early electroacoustic and musique concréte, to new and upcoming ambient and drone."
Well worth a wander to and an hour or two of listening time.
Visit and listen to the episode of the show at Mixcloud. The show was originally broadcast on Future FM, which you can visit here.
Thanks to Luke Sanger, also much appreciated.

And Assembled Minds 3am M5 Field Raid was included at episode 382 of the Syndae podcast.
Thanks to Stefan for the ongoing support in amongst his explorations of a broad spectrum of electronic music, which in this episode also takes in Chris Gate (In and Out), Erik Seifert (Aotearoa), Cialyn (Off Season), FUS. (Physical Feeling) and Mythos (Jules Vernes. Around the World in 80 Minutes).
Tip of the hat to all involved.
Ta!
(File Under: Encasments / Artifacts – Artifact #2a)