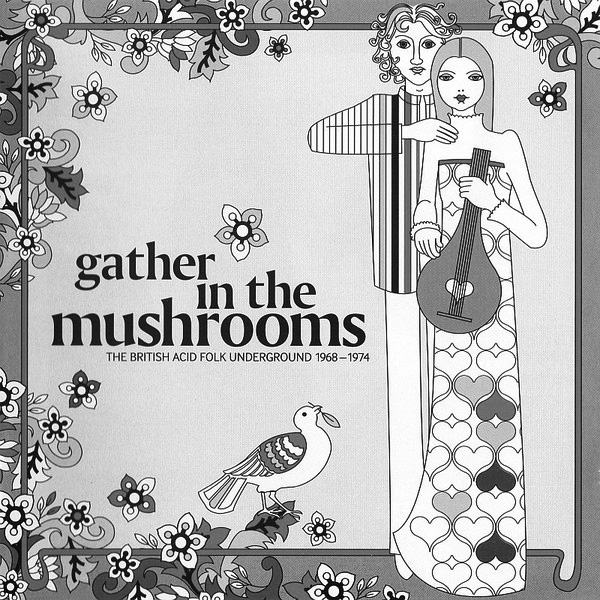 (File under: Trails and Influences / Year 3 Wanderings)
One of the albums/cultural items that quite possibly first set me on the path towards A Year In The Country and/or was an early touchstone was the Bob Stanley curated Gather in the Mushrooms: The British Acid Folk Underground 1968-1974.
On listening to it I thought "Ah, so folk can be this then? This isn't what I expected." (More of such things in a mo').
There was playfulness, experimentation, darkness, psychedelia, intimate tales and more to be found in the album… a world away from some of my more traditional ideas of folk music.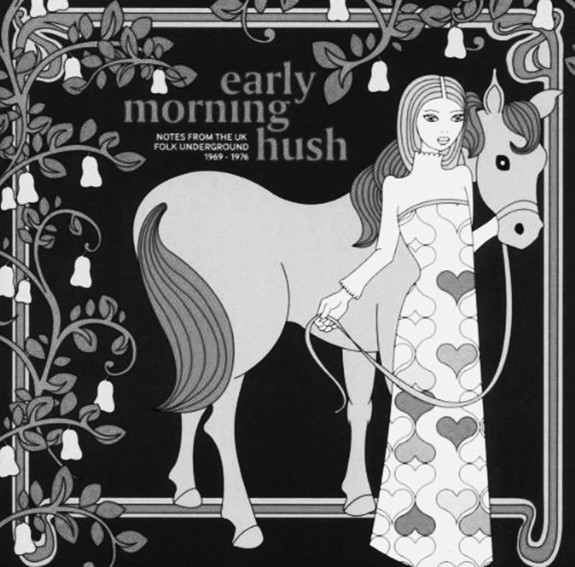 It was one of those points when it's almost as if new pathways (and future pathways) have opened up in your mind, as though the world has changed in some way once you have experienced it.
It was actually the first album/cultural item that I wrote about as part of A Year In The Country – way back in Year 1, Day #3/365.
Back then I said:
"A few years ago for a while I had quite a few of one of my friends records and CDs stored at my house.
In amongst his platters and shiny digital discs he had quite a few folk albums. Now, to be honest I think I had tended to write folk off as all being a bit fiddle-di-di, knit your own jumper, earnest kinds of things.
I was drawn to this album, Gather in the Mushrooms and I'm glad I was. I knew next to nothing about the music, hadn't read the sleevenotes but for some reason it had ended up on my iPod.
The first time I can really remember it grabbing me was on a late night walk through the mostly deserted backstreets of a slightly industrial city. A curious place to discover an interest in oddball folk music maybe…
I think it was Forest's Graveyard or maybe Trader Horne's Morning Way that first grabbed my attention and made me realise that something other than my preconceptions about folk music was going on here. The first lines on Morning Way are "Dreaming strands of nightmare are sticking to my feet…", followed close after by a somewhat angelic female voice in counterpart and well, I thought "This is odd, I like this…""
And so, in those darkened semi-industrial backstreets, some kind of journey started…"
Anyways, over the years since, every now and again I'll find myself having a wander and browse to see if anything similar has slipped/escape into the world, any new foraging and collecting of semi-lost tracks.There are a few similar albums that delve amongst the undercurrents of folk from back when but they appear only very occasionally and I suspect that much of the seams of such things have been thoroughly mined, gems discovered and so forth.
Anyways, I thought as it is the end of the year, it would be good to round the circle, to revisit Gather in the Mushrooms and its fellow companions.
I thank you all for wandering this way, visiting, perusing, contributing. It has been much appreciated.
A tip of the hat to all.
Thanks.