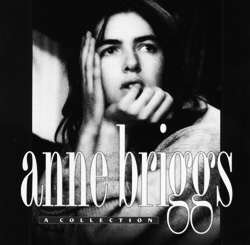 File under: Trails and Influences: Touchstones. Case #30/52.
Well, it seems like a while since I visited folk music itself around these parts…
Mike Scott of The Waterboys recently said that when Kate Bush's Wuthering Heights went straight to number one in the charts that it "was like an old British soul got returned to us".
Which puts me somewhat in mind of Anne Briggs and her music.
Looking back, her music was some of the earliest I listened to when the more recent roots and seedlings of A Year In The Country began to grow. Although connected with the folk revival of the 1960s, I've tended to think of her as separate to it, somebody who's work and music trod its own path, the roots of which stretched backwards and forwards to old stories, now and its own particular place under the sky.
Or indeed, listening to her work is like hearing the return of an old soul/s.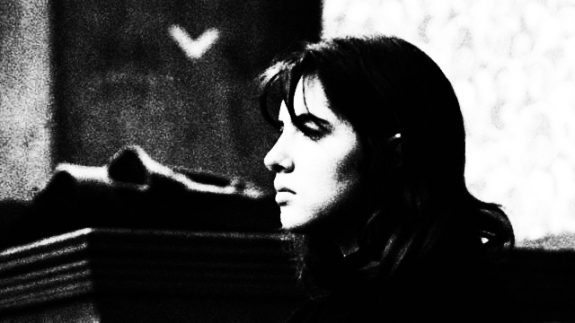 There's a beauty, purity and transcendence to her music. I've just started to play the A Collection album, where I first discovered it and I'm finding it physically hard to type. Lowlands… her voice quite simply stops me in my tracks and transports me somewhere else.
And like that other earlier mentioned lost British soul, Kate Bush, her work is characterised in part by a stepping back and away from the bright lights and hurly burly of public life; aside from a handful of collaborative/compilation appearances there are but three recorded albums and an EP to document her music, one of which didn't venture out into the world for a long time after it was recorded, after a certain point her performances and taking to the stage became rare things indeed.
And in terms of photographic documentation, there is very little of her. On this page are a few of those fleeting, tumbling glances and their repetitions; a baker's dozen or brace of Ms Briggs.
Ms (Mrs?) Anne Briggs, a tip of the hat to you.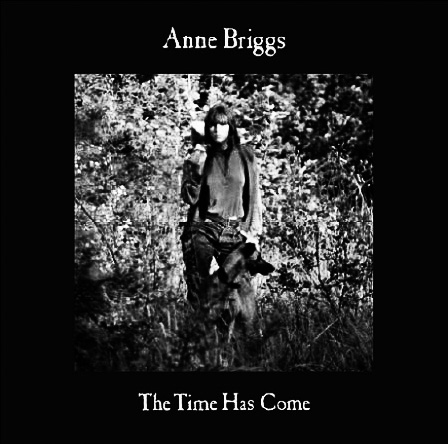 Other (flickering) glances:
I was recently watching Acoustic Routes, the documentary on/around Bert Jansch and suddenly there was Ms Briggs singing, accompanied just by guitar. It felt like a rare and precious treat.