There is a strand of gently left-of-centre pastoral culture that has even less of a well defined name or genre than what is sometimes known as say wyrd folk culture…
I would include the likes of Toller Books and Caught By The River in amongst such things; work and projects which can at times carry with them an almost gentle, off the more well beaten paths pastoralism and bucolic explorations that avoids the sometimes more twee aspects of rurally based culture.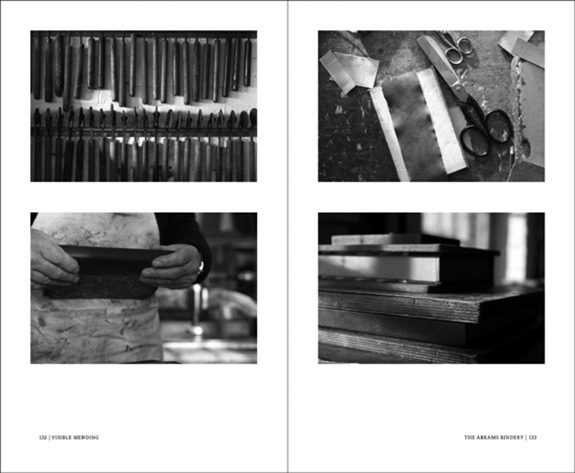 One of my favourite finds via Little Toller and Caught By The River, which seems to fit perfectly amongst their own particular furrows and quietly hazy banks, is the book Visible mending – Everyday repairs in the South West by Steven Bond, Caitlin DeSilvey and James R. Ryan.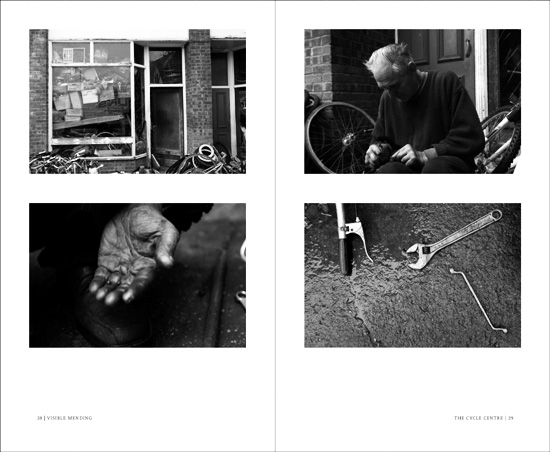 The book is described as follows:
"In September 2010 a team of three researchers—two cultural geographers and a photographer—set out to find and visit workplaces in the South West where people repair broken things. Notebooks and cameras were the project tools, and these tools produced an extensive archive of texts and images, a selection of which are printed in this book, the culmination of eighteen months of fieldwork."
The resulting work almost seems to be a form of time travel without leaving the present day, a study of an reflection on craft and expertise that seems far removed from contemporary practises and ways and there is a calmness to the photographs in the book, something that feels nourishing to the mind and soul.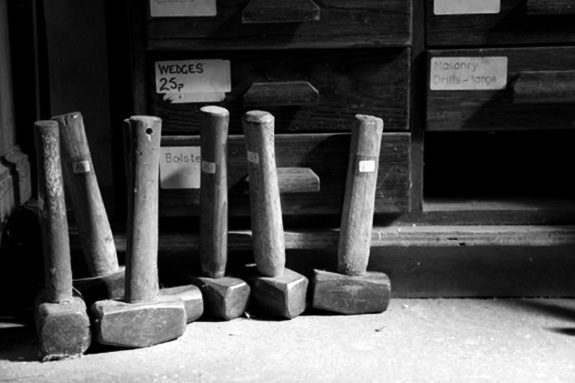 (File post under: Other Pathway Pointers And Markers)
Directions and Destinations:
Visible Mending at Uniform Books
Visible Mending at Little Toller
Visible Mending at Caught By The River