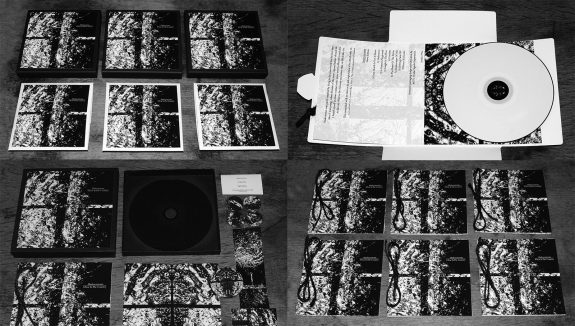 Below are some of the reviews and radio broadcasts of the A Year In The Country album Undercurrents: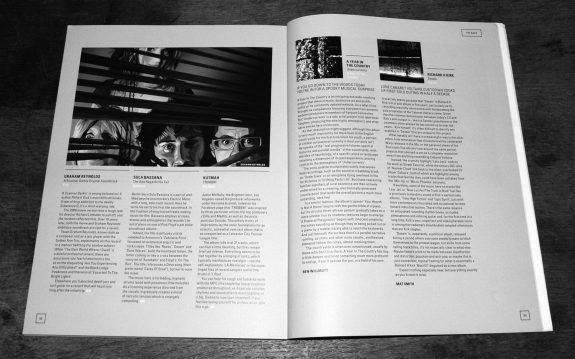 First up is Ben Willmott's review in issue 32 of Electronic Sound magazine:
"The countryside is often over romanticised, ususally by those who don't live there. A Year In The Country has dug a little deeper and hit on something much more profound to end up, if you'll excuse the pun, in a field of his own."
That issue can be found at their site here and as I've mentioned around these parts before, there's a particularly generous subscription offer to the magazine which is available here.

Then there's Dave Thompson's review at Spin Cycle/Goldmine:
"…the chimes of a music box, the creak of a gate, the rush of the wind, the crackle of static, the turning of pages.  Cathode hiss and transistor hum from the bottom of the lake."
That can be found here.
As an aside, for a number of decades Dave Thompson has been a prolific journalist and author and has written over a hundred (blimey) books including A Seance at Syd's – An Anthology of Modern Acid-Folk-Haunt-Psych-Prog-Space-Radiophonic-Rock Etc Quotes, in which you may well find an intertwining or two with the wanderings at A Year In The Country. You can start to delve amongst the considerable catalogue of his writing at his site here.

Caught In The Flow from the album was broadcast on an episode of the Sunrise Ocean Bender radio show, where it can be found next to a track on the From The Furthest Signals album, underground rock and other intriguing musical explorations.
The show was originally broacast on WRIR FM and it is archived here.

Mark Barton reviews the album at The Sunday Experience:
"…here these monolithic drone recitals act as something akin to aural cartography capturing eloquently the very pulse, the bleak beauty and the secret majesty of these wide open spaces all the time bowing forth to their legacy."
Visit that here.

John Coulthart explores layers of connection to the album at his feuilleton site:
"The electronic nature of these recordings contradicts the usual expectation that anything to do with the country—especially the English countryside—has to be presented in a folk idiom and with acoustic instruments. This adds further resonances to the theme, making me think of electric currents, dowsing maps…"
Visit that here.

Simon Reynolds includes the album in the Summer 2017 edition of his Hauntology Parish Newsletter, where it can be found next to Ian Hodgson of Moon Wiring Club's alter-ego Genteel Decay, The Focus Group and Ekoplekz:
"Excellent moody n' twinkly stuff it is too, with the usual exquisitely intricate packaging."
Visit that here.

Martin Raybould reviews the album at Whisperin' & Hollerin':
"Listening to Undercurrents is like being drawn away from well-marked pathways with no clues as to where they might lead. AYITC's music therefore provides a kind of psychogeography of the countryside."
Visit that here.

Raffaello Russo reviews the album from over the seas at his Music Won't Save You site:
"Stanno a testimoniarlo, fin dai titoli, brani quali "A Pastoral Playground" e "Dreamscapes Of Old", pienamente imbevuti di un immaginario bucolico, tuttavia reso non nella sua quiete arcadica bensì attraverso particelle sonore incorporee e correnti di elettricità statica, che generano interferenze spettrali, in una rappresentazione che del paesaggio cattura soprattutto le immanenze aliene, ben oltre la sua superficie materialmente visibile."
Visit that here.

And Mat Handley included Currents from the album in episode 212 of his You, the Night & the Music radio show, where it can also be found next to a track on From The Furthest Signals, alongside his ongoing musical unearthing, spinning and selecting.
The show was originally broadcast on Sine FM and can be found archived for your listening pleasure here.

Thanks to everybody involved, in particular Ben Willmott, Push and Neil Mason of Electronic Sound, Dave Thompson, Kevin McFadin of Sunrise Ocean Bender, Simon Reynolds, John Coulthart, Martin Raybould, Tim Peacock, Mark Barton, Raffaello Russo and Mat Handley.
Tip of the hat to all.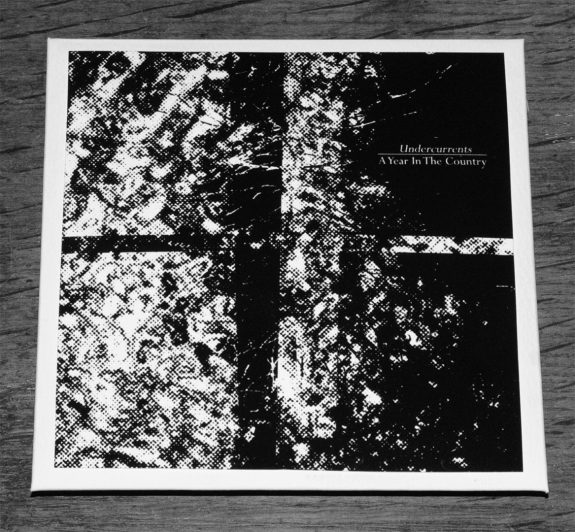 More information on Undercurrents can be found here. It is available via our Artifacts Shop, our Bandcamp Ether Victrola and Norman Records.
Clips from the album can be previewed at Soundcloud.
(File Post Under: Encasements / Artifacts – Artifact #4a)