Trails and Influences: Electronic Ether. Case #22/52.
Over the years I've often been drawn to the idea of soundtracks for imaginary films, or even visual work which creates imagery from imaginary films.
While wandering towards A Year In The Country and while walking through this year there have been quite a few such things that have caught my mind, ear and eye.
Here are a few of those:
1) Tales From The Black Meadow
I've briefly mentioned this before. This in parts could be seen as the soundtrack to an actual imaginary film, documentary and book. The music here is but a fragment of a whole that has slipped through… from where?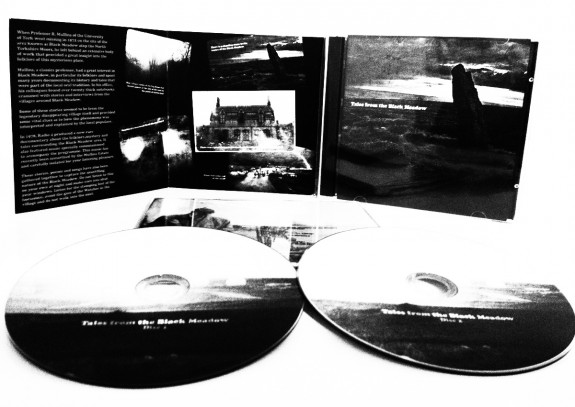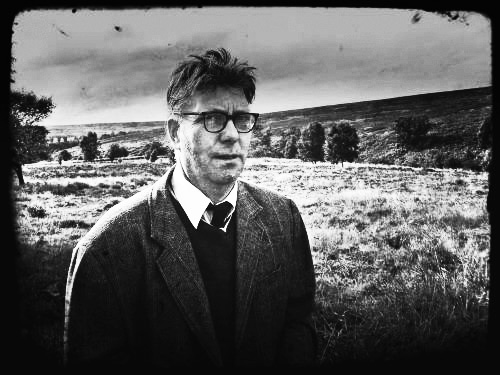 I have previously delved through the archive material that has been generated (found?) via this project at Day #32/365 and Day #9/365) and there's a whole world and wealth of such things if you dig out amongst the digital moors.
I would particularly recommend a listen to the Main Theme. Listen to it and start wandering through the archives here.
2) Hexagons Above Dovestones from Supernatural Lancashire 2
This is a piece of music that although it's not specifically stated that it's meant to be the soundtrack to any imagined piece of televisual or celluloid trickery, when I listen to it, it so makes me think that it is or should be a lost piece of music from an unsettling 1970s children's TV program…
As Trish Keenan said, the avant-garde without the popular is rubbish, popular without avant-garde is rubbish and this makes me think of that as it's a very listenable, accessible piece of music but it starts and wanders off into buzzing drones and siren call wails.
In that way it also connects up with some of the source material from which some of the music on this page draws: times when work which pushes the boundaries of culture somehow snuck into mainstream broadcasting and screening schedules (or as Ben Wheatley commented about The Owl Service: "You wouldn't even fathom showing that to children now. That's what would pass as adult drama now, even quite difficult adult drama…" or on Children Of The Stones "you'd barely get that commissioned now if you were Steven Poliakoff…", see Day #136/365).
(I have this on vinyl but it's not to hand as I'm writing this. Darned. If it had been, I would've saved myself the experience I just had where I was listening to it on headphones without realising that Tales From The Black Meadow was still playing. It was the first time I listened to it on headphones I thought blimey, what's going on with this, I've never noticed the sense of it being two songs at once before. The resulting disconcerting sound and the mixing of two soundtracks to imagined worlds suited the work in a way. Anyways…).
Listen to it here. Peruse it and fellow travelling companions further at Day #97/365.
3) The Book Of The Lost
And while I'm talking about music to imaginary cathode ray flickers from other eras…
"With the likes of The Wicker Man, Witchfinder General, Blood on Satan's Claw and Psychomania unsettling their collective memories, they constructed in meticulous detail a number of their own lost folk horror movies, complete with synopsis, cast and crew, production companies etc, then created songs and dialogue pieces (supposedly) based on these imaginary films. To tie up their dark gathering of lost movies, they used the device of a decidedly low-budget, hastily slung together television series called The Book of the Lost which would play these films (fittingly) in the graveyard slot. The album took its name from this series."
Much of the music on this page often draws from, plays with and/or creates imaginary soundtracks to the small cannon of otherly British television from the late 1960s until about 1980, sometimes more overtly than others (the aforementioned Owl Service and Children Of The Stones in particular).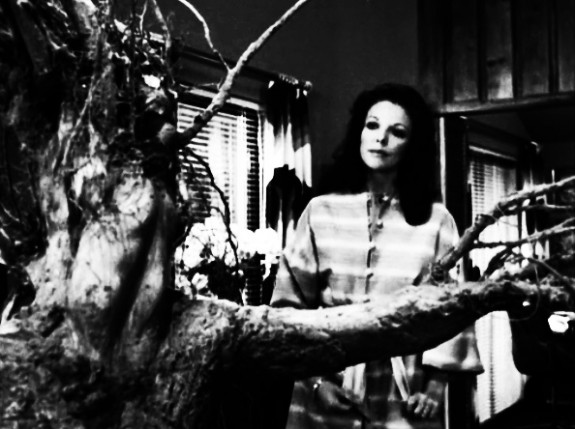 At the same time as those televisual points of reference, I think The Book Of The Lost and some of this other work could also equally soundtrack  early 1970s portmanteau horror films that often seemed to feature the apparently ever lasting Mrs Joan Collins.
Think Tales From The Crypt or Tales That Witness Madness; a product (and symptom?) of a time when British cinema was tumbling and hurtling towards its own demise via cheap exploitation fare, whether sex comedies or schlock and horror (although I'm quite fond or at least culturally curious about some of such things).
As an aside, it's interesting the urge to reinterpret, create, rehabilitate and recreate such themes sounds and imagery. I'm not sure that it's just budgetary constraints that stop practitioners from creating whole new films or programs around such work.
Maybe it's more about trying to interact with and capture the spirit of the original programs and films, the thoughts, visions and journeys that they have inspired rather than strictly wanting to create fully realised new episodes of television programs etc.
Turn the pages of The Book Of The Lost here and here.
4) Goatman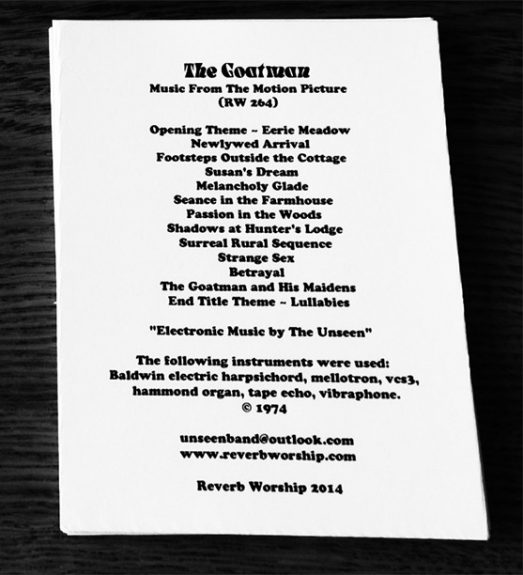 I shall say no more than sup and share supper circa 1974 with The Goatman here and here.
5) The Equestrian Vortex
And I suppose this post would not be complete without mentioning this particular imaginary film within an actual film.
I've said it before around these parts but the accompanying video makes me want to see the whole film. The one created by Julian House and soundtracked by Broadcast, not the one directed by Giancarlo Santini.
Watch and listen to that here. I've stepped through into such tales before at Day #153/365.