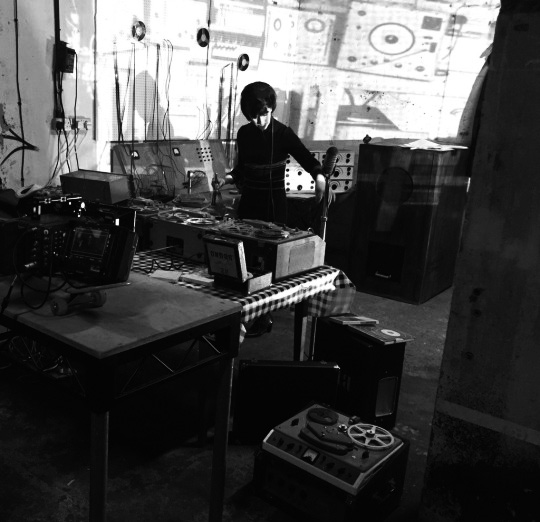 File Under: Trails And Influences / Year 2 wanderings
Well, it's a while since we have considered the work of Ms Delia Derbyshire around these parts…
Recently(ish) I stumbled upon the image above at one of Rook Films homes in the ether. It was labelled with just:
"Delia test shoot… watch this space"
Rook Films, if you should not know, are a film company who have been iinvolved in the production of the likes of The Wickerman's spiritual social realism/transgression progeny Kill List, the civil war revisitations of A Field In England and the dreamlike states of The Duke Of Burgundy.
Well, I must say, interest piqued indeed.
At the point of writing, I know nothing more about the image or any associated production but I must say it's a rather fine simulacra/channelling of the spirit of Ms Derbyshire and her work and, well, I have something of a softspot for rather fine simulacras/channellings.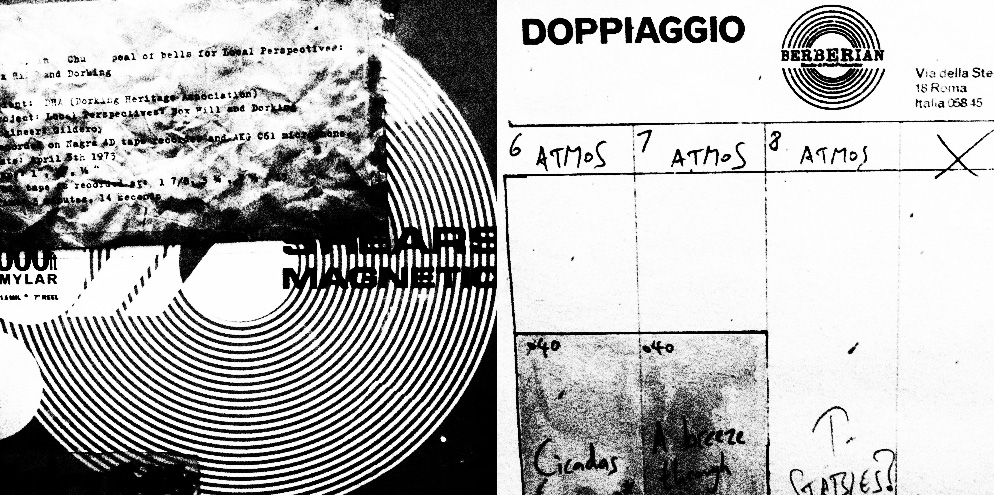 It put me in mind of Mr Julian House's creation of period recording tape packaging, studio schedules and the like from The Berberian Sound Studio; a particularly rather fine simulacra/channelling (which is something that could be said of the entire film indeed).

(Not a simulacra but still rather fine and evocative.)

Which brings me to Fractures, the recent(ish) audiological exploration sent forth into the world from around these parts.
In the Notes and Scribings for said work, Ms Derbyshire is quoted as saying "Something serious happened around '72, '73, '74: the world went out of tune with itself" (1973 being the year she left The BBC and the now rather iconic Radiophonic Workshop).
Which would seem to be a particularly succinct summing up of "…a time when there appeared to be a schism in the fabric of things, a period of political, social, economic and industrial turmoil, when 1960s utopian ideals seemed to corrupt and turn inwards…" (to quote Fractures).
Various pathways and wanderings: The source of the rather fine simulacra/channelling of Ms Delia Derbyshire and her work. The source of interrelated rather fine simulacra/channelling elsewhere in the ether courtesy of Mr Julian House and to be found around these parts. The source of related music, maths and selective light-catchery.
Ms Delia Derbyshire's home in the ether / source of the Fractures related observation and her home in the ether all year round and but once a year.
…and finally, the source of very much indeed: