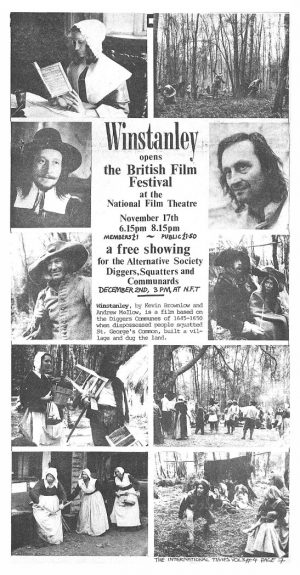 File under:
Trails and Influences: Recent Explorations.
Case #9/52.
And while we're talking about fields in England (see Day #73/365), here is another interconnected meadow…
(Brief background: Winstanley is the 1975 Kevin Brownlow and Andrew Mollo's film tribute to Gerrard Winstanley, who was a religious reformer and political activist in the 17th century and was one of the founders of an English group known as the True Levellers or Diggers, who occupied previously public common lands which had been privatized and lived in what could be considered some of the first examples or experiments in socialist communal living…
Previous to this film they made It Happened Here, which was an alternative history imagining of what would have happened if Britain had been occupied by the Nazis. Both films were made largely independently and on very small budgets.)
In many ways Winstanley could be seen as a companion piece to Ben Wheatley's A Field In England, possibly the more erudite, learned, historical brother to its rumbunctious sibling: there are a fair few similarities to them – both films are set around a similar time period of English Civil War, have similar costumes, are set in the rural landscape, are shot in crisp black and white and in different ways both show another side to English history.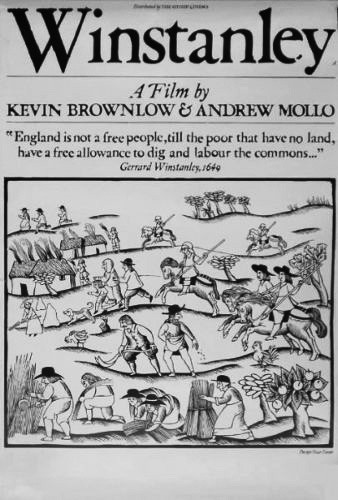 Winstanley is an odd film to watch after watching A Field In England. At times my mind would almost become confused about which film I was watching; some of the characters and their faces in Winstanley seem as though they have tumbled from A Field In England (or vice versa). I think in some ways that's because the physiognomy of those of many in both films feels right; many of the characters look as though they could have come from these fields, rather than the too-well fed look that can trip up modern visual reenactments of times gone by.
One of the things I liked and found interesting about Winstanley was the making of documentary from when the film was made, It Happened Here Again, that accompanies the BFI re-release.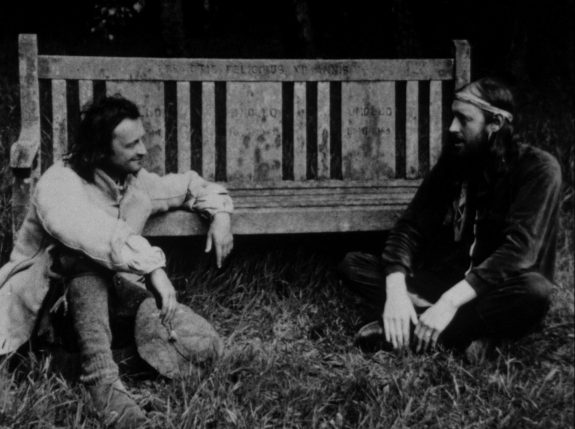 In it there is a curious mixture of the centuries and styles – the costumed cast are pictured in amongst contemporary families, the rickety cars and vans of the 1970s, folk who could have tumbled from 1970s Open University broadcasts and a fair few counter cultural, I suppose hippie styled, people who helped on the film, both behind and in front of the camera (and could be seen to be some kind of link between the ideals of Winstanley and compatriots then and possibly similar travellers in the 1970s).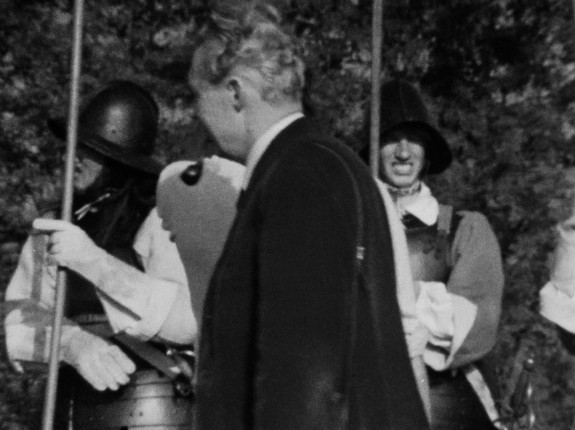 In many ways the then contemporary world seen in the documentary feels as or more exotic than the 17th century imagery and characters do.

There is a sense of it capturing a very specific time and place in English history – possibly the last days of the utopian sixties dream and aesthetics before punk and the Thatcherite 1980s arrived and made much which immediately preceded them seem so, well, otherly; the images in the documentary seem as though they are from a long-lost land and time, one which seems very separate and apart from today.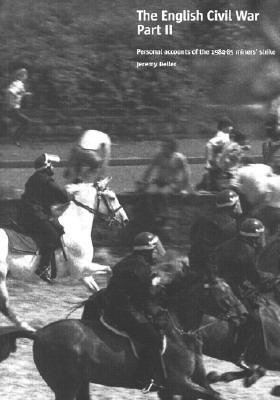 The period during which Winstanley was made could also be seen as a link to the time when it and A Field In England were set as there are similarities to both points in history; they were both periods of unrest and historical points of battle/change in society…
In Winstanley it was the battle/change between magic, religion, science, the old ruling order/economic models and the new; in the 1970s at the point when Winstanley was made Britain was wracked by internal unrest, economic strife and the battle which would lead to the turning of elements of society towards the right/a new economic/political model and also lead to another battle which could be seen as a decisive turning point in a field in England and which has become known as The English Civil War Part II (see Battle of Orgreave, Jeremy Deller's film here and book here).
Interestingly, Ben Wheatley who directed A Field In England has talked about being interested in making a film about a period when Britain was in "free fall and chaos", "a moment when anything could happen"… which could apply equally to Britain at that point in the 17th or 20th centuries: essentially a time when history could have gone various ways and which could be seen as the start of a turning point in the world/society and the battles that occurred around those times.
It's curious how these things connect up as I type…
And so, back to Winstanley: it is a curiosity which lingers in the mind, one which ploughed its own furrow and created its own very particular corner of British film making.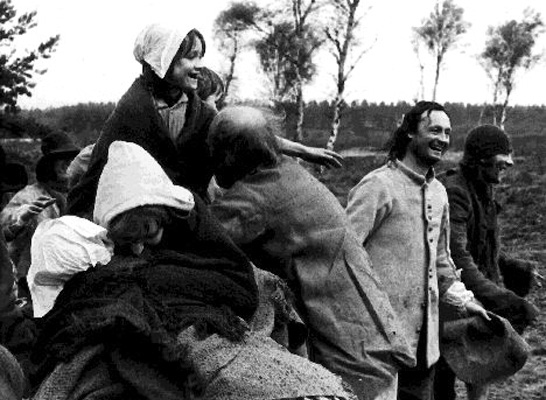 There is such an attention to detail and authentic recreation in Winstanley: I liked the way that soldiers are shown as wearing political tracts and publications strapped to their hats as a way of showing their allegiances and beliefs (see image on the left below).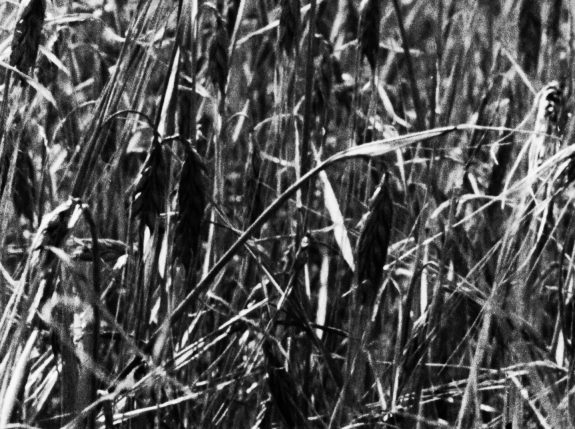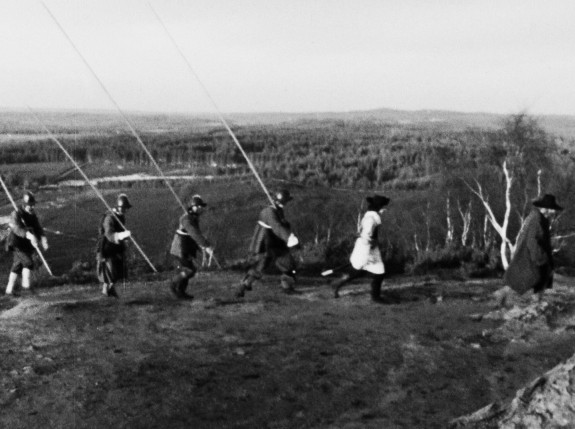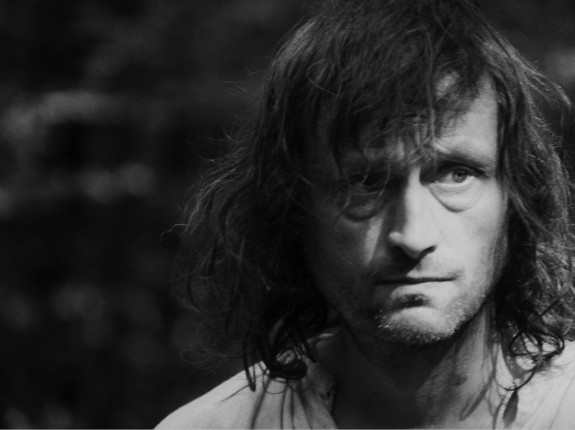 View the BFI release of Winstanley here. Watch it online here. Watch a clip here.
Visit A Field In England here.