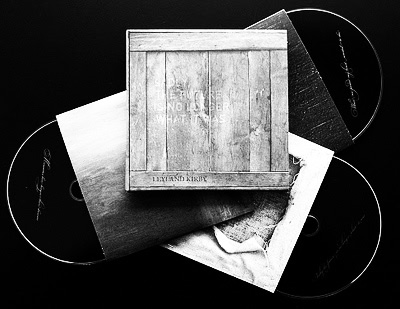 File under:
Trails and Influences: Electronic Ether. Case #9/52.
Now, as I may have said before but the digital world is a home just full of stuff; the cupboards, pantry, drawers, cellar, under the stairs, in the garage, on that hard to reach shelf above the bed, under the bed, hung on the coat hooks – all are overflowing with creative work.
So, in such times the need for selection, filtration and curation can sometimes be all the more necessary.
Along such lines, this page is another small piece of curating the curators…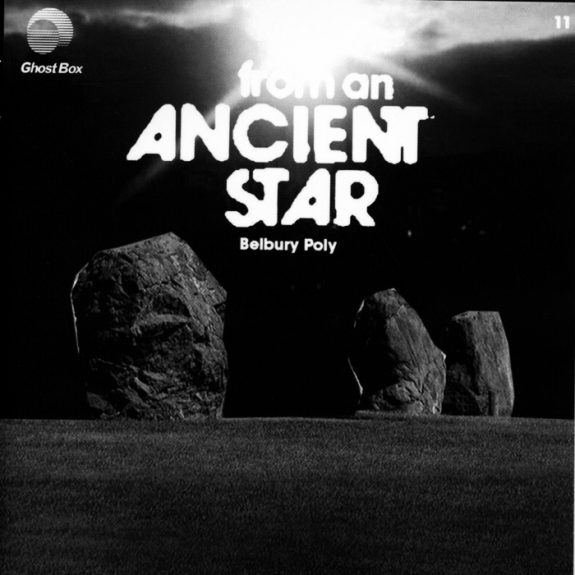 Although I know there is some debate about whether hauntology exists as a music genre (if memory serves correctly it's Wikipedia page was deleted after such a debate) and musically/culturally the people/records that have been associated with it can be quite diverse, it can still be quite a hand loosely defined label for a certain aesthetic. Along such lines…
I've had a soft spot since I came across it for 14 Tracks' "Hauntology: A peculiar sonic fiction", as an idea as much as the music: essentially it's a primer or introduction to the loose genre of music that has been deemed hauntological. Each track has a brief one sentence description and the selection is accompanied by a concise essay on all things sonically spectral, which I have reproduced in full below:
"The discourse developed around Jacques Derrida's concept of 'Hauntology' and its application to music in the minds of writers like Simon Reynolds, K-Punk and David Toop is one of the most discussed philosophical and aesthetic musical ideas of recent years. Derrida's original use of the phrase can be linked to a sense of 'threading the present through the past', or a ghostly re-imagining of the past defining our existence. But in its musical sense, Hauntology has been used to describe a gathering of disparate artists dealing in "haunted" sonics; music resonating with the emotions and feelings of past analog, and digital ghosts. While there are many interpretations of the concept, we've taken it to cover artists who have tried to to re-engage with intangible musical feelings and experiences that have affected their formative years or that have become forever ingrained on their sonic psyche, without merely rehashing them as pastiche. Looking specifically at the British musical landscape of the early 21st century, it's been said that after the 'death of rave' we're experiencing a sort of creative comedown, where the dubbed ectoplasmic traces of the musical past are caught in an ever-decreasing feedback loop of nostalgia seeping through music and other artistic forms, resonating echoes of intangible elements from days gone by. Our selection veers from The Caretaker's apparitional sample morphology, through Ariel Pink's exquisite MOR narco-pop, the Ghost Box label's miniaturised vision of middle England, onto Burial's mournful rave dreams, all leaving an abstract yet indelible mark on this very particular musical landscape we find ourselves in today."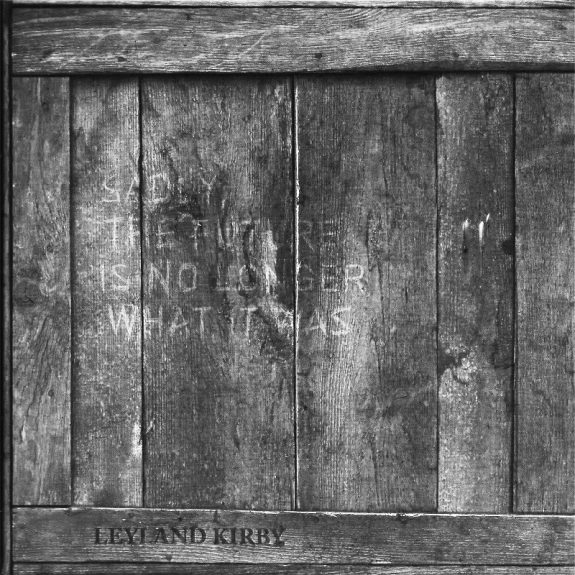 The selection includes tracks by The Advisory Circle, Ariel Pink's Haunted Graffitti, Nite Jewel, Burial, Leyland Kirby (Sadly The Future Is Nolonger What It Was is probably one of the better record titles which has been put out into the world), Demdike Stare, Ghost Box overseers Belbury Poly, Roj, Mordant Music, Kreng, ISAN and Leylad Kirby in a different form via The Caretaker (or is that the other way around?)… plus I'm glad to see treasures from the past via Vernon Elliot (the gent responsible for the music for Ivor The Engine and The Clangers amongst others) and the Arthur Birkny Barbara Moore Singers by way of Trunk Records Fuzzy Felt Folk.
Now, you could easily spend many waking hours (and a fair few in your dreams) wandering through 14 tracks… here are a few other collections which have caught my eye and ear: A ferric attraction (digital recordings of tape recorded releases), Eldritch Electronics (avant-folk, industrial, ambient and hauntological sounds), Chamber Drift ("songs with an elemental, folksy awareness which share a rarefied, surreal atmosphere"), Quarrying Strange & Heavy Rocks ("Psyche-Folk, Noise, Avant Jazz and experimental Rock"), Midnight Nomads ("searching under rocks for desolate drone, introverted Americana and occult artefacts to while away baltic nights"), 14 tracks under the spell of Fonal Records ("Finland's celebrated psych folk shamens"), Psychedelic Wanderlust ("the fringes of lo-fi, freeform folk, blues and experimental electronics")…
Well, there's a fair old bit of listening and trails to wander down.
Visit "Hauntology: A peculiar sonic fiction" here.