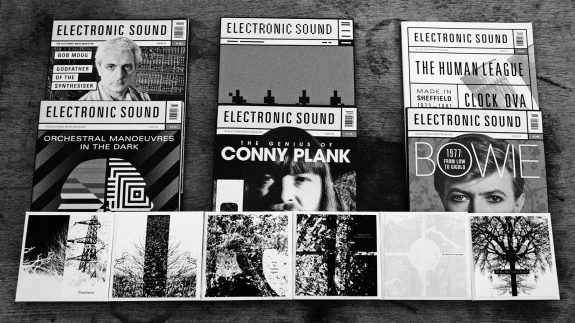 Over this year and last, the A Year In The Country album releases have received a fair old bit of support from Electronic Sound magazine.
So, with the year coming to an end and this year's final A Year In The Country release – All The Merry Year Round –  having recently been written about in issue 36, the last of the year, I thought that about now would be a good time to gather together the reviews in the magazine…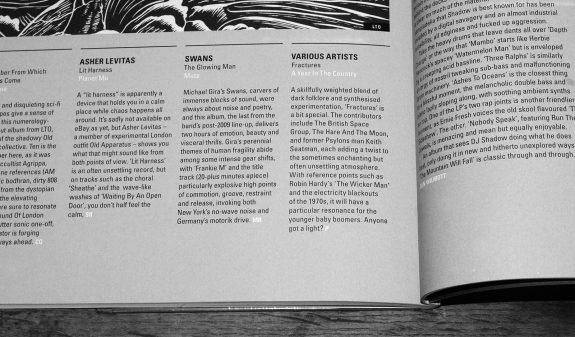 On Fractures: "A skillfully weighted blend of dark folklore and synthesised experimentation…"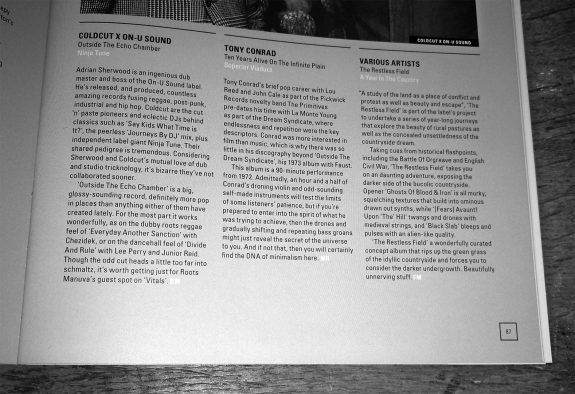 On The Restless Field: "…a wonderfully curated concept album that rips up the green grass of the idyllic countryside and forces you to consider the darker undergrowth. Beautifully unnerving stuff."
On From The Furthest Signals: "The ghosts are out of the machines."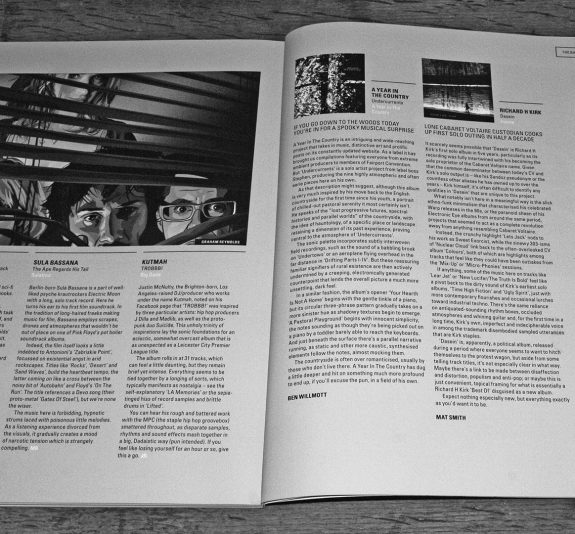 On Undercurrents: "The countryside is often over romanticised, usually by those who don't live there. A Year In The Country has dug a little deeper and hit on something much more profound to end up, if you'lll excuse the pun, in a field of his own."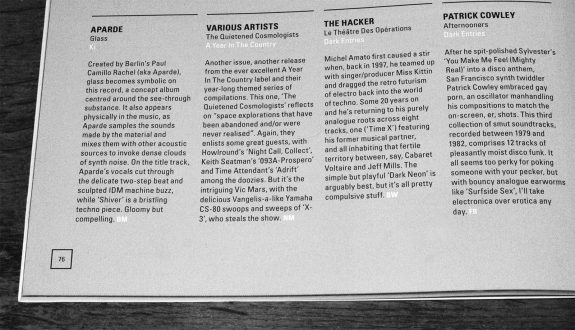 On The Quietened Cosmologists: "Another issue, another release from the ever excellent A Year In The Country…"
(Why thankyou, good sirs !)
On All The Merry Year Round: "And my, what a way to end 2017… Albion's hauntology has never sounded so bewitching."
Which seems like something of a good note to end this post on.
Thanks and a tip of the hat to all at and who have written the pieces for Electronic Sound, in particular Push, Neil Mason, Finlay Milligan and Ben Willmott.
Also to everybody who created the music: Circle/Temple, Sproatly Smith, Keith Seatman, Listening Center, The British Space Group, The Hare And The Moon, Alaska, Michael Begg, Time Attendant, The Rowan Amber Mill, Polypores, David Colohan, Howlround, Field Lines Cartographer, Vic Mars, Bare Bones, Assembled Minds, Grey Frequency, Endurance, Pulselovers, Depatterning, Sharron Kraus, Magpahi, Unit One, Cosmic Neighbourhood, Jo Lepine and United Bible Studies and The Séance.
Visit Electronic Sound here.
The albums can be perused at our Artifacts Shop, Bandcamp and Norman Records.