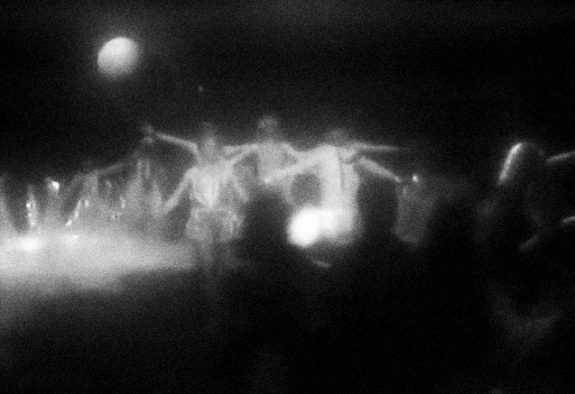 I recently wrote about Laurie Anderson's O'Superman in terms of an example when the circuit between the mainstream and the experimental/avant grade in culture was not quite so broken…
But what happens when that circuit does to a degree function but then the resulting work is filtered within and reinterpreted by the mainstream. Well…
Sometimes you see a piece of culture and it sort of blows your mind, leaves you gobsmacked and thinking "What? What was that? Where did that come from?".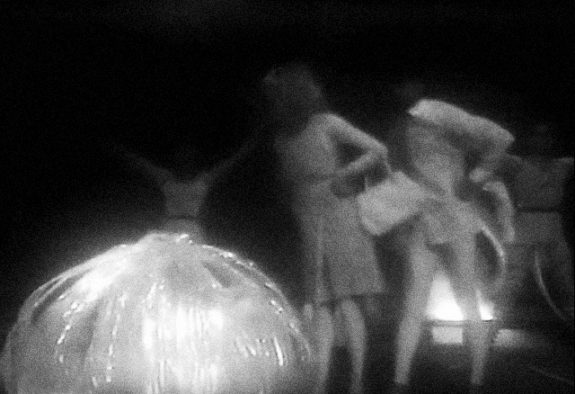 The 1981 Zoo dance troupe interpretation of Laurie Anderson's O'Superman on British primetime music chart show Top Of The Pops is just one of those moments.
Now, O'Superman is something of an odd, minimal, performance art related song in itself to have almost reached the top of the charts…
…but then when you add the layer of oddness of the Zoo performance. Well…
In terms of aesthetics it made me think of the Titupy Bumpity television show in the final series of Quatermass, although without the more overtly titillating elements.
If you filtered that by way of a fever dream, out of focus mainstream take on an early 1980s Kate Bush video (Breathing in particular), an off kilter take on modern dance and added to the mix science fiction-esque and judicial costumes and shall we say priapic (?) alien plants or creatures… well, you're heading in the right direction.
It has a Michael Moorcock-ian feel to it and alongside the Titupy Bumpity show it also put me in mind of maybe the 1973 film adaptation of The Final Program – it seems as though it should belong to some futuristic satire rather than having been made in the real world for mainstream television.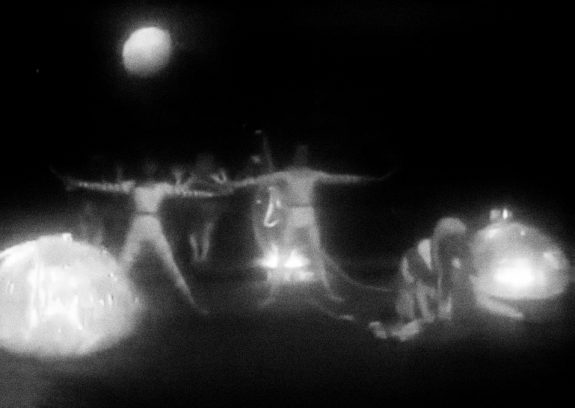 (File Post Under: Cathode Ray & Cinematic Explorations, Radiowave Resonations & Audiological Investigations)
Audio Visual Transmission Guide:
Laurie Anderson – O Superman (Top Of The Pops 1981, Zoo dance routine)
Local Broadcasts:
Day #307/365: A journey from a precipice to a cliff edge, via documents of preparing for the end of the world, a curious commercialism, the tonic/lampoonery of laughter, broken cultural circuits and quiet/quietening niches…
Audio Visual Transmission Guide #32/52a: Revisting Broken Cultural Circuits – Laurie Anderson's O'Superman